Katrina Kunstmann
is creating Comics, Illustration, and Animation
Select a membership level
Acid Green Associate
Access to pages a week before they post online
 Your name in the end of chapter thank you page for WARHEAD- both digital and in print! 
Early access to animatics, storyboards, and any NSFW content.
Surrealist Savant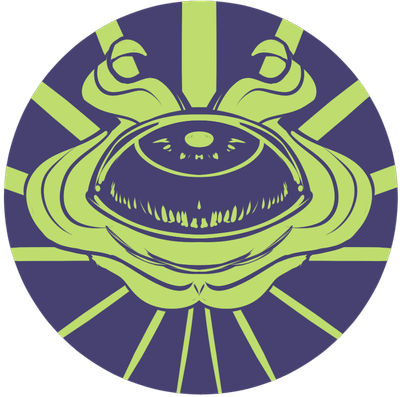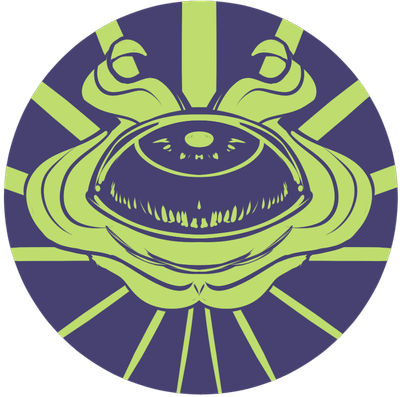 All Previous Rewards
25% off watercolor commissions
Hi-res files of illustrations
Object Head Occultist
All Previous Rewards
 Your Object/Animal Headed likeness added to a crowd scene in WARHEAD! 
About Katrina Kunstmann
THE CREATOR
Hey there!I'm Katrina E. Kunstmann.
I'm the writer and creator of WARHEAD, a series I started in 2013 a few years after finishing my screen writing degree. Currently I work as a full-time freelance illustrator, mainly for comics and book covers and some storyboarding and animation. While I enjoy what I do I would certainly appreciate being able to put more time and focus towards WARHEAD and other comic projects I have percolating in my think-pan.
My work and my art style have been describe as harsh, haunting, and evocative. I enjoy surreal figments, monsters, and stories that attempt to get at human nature in all it's various forms.
ABOUT WARHEAD AND ALL MY COMIC PROJECTSWARHEAD
is a story about Adam, a graffiti artist in London, England with a giant, acid green atom bomb for a head. It's a surrealistic slice of life with a bit more stirring below the surface which begs the question of whether or not all of the animal and object headed characters are figments in Adam's mind.
You can read the comics here:
warheadcomic.tumblr.com
WARHEAD started out being free, and it will always be that way, but for folks who want to chip in to keep WARHEAD and my other comic projects moving forward, you get early access to pages as well as exclusive content not available to casual readers!
My other current comic projects at present are:
Creature Feature Mashed Monsters: The Deep Forest; a choose your own adventure monster series which combines the ecosystems of the deep sea and a vast thick forest;
Breaking Eggs; a lesbian swap noir concerning a missing buxom blonde and her girlfriend who goes looking for her and gets caught up in some escapades leaning toward paranormal
Upcoming Comic Projects are:
A retelling of Norse Myths focusing on everyone's favorite chaos twink, Loki
A speculative Sci-Fi Dystopian graphic novel focusing on the impact of climate change
A ShadowRun-esque espionage thriller about a monster crime syndicate (Which I am absolutely chomping at the bit to start work on WHOO BOY am I AMPED)
JOIN OUR OCCULT CULT
Currently I juggle my time between freelance work and my personal projects, WARHEAD chief among them, and while I do try my best to do so without hitting catatonic burn-out, I most certainly push towards burnout moreso than balance.
Any and all contributions help me focus more of that time on these projects and less time worrying about bills.  Above all, my ability to finish and print my own work helps build my career towards doing this full time for a studio, which means more comics and art for you all the time.
While WARHEAD will always be free to read, the other projects are not- except for you fine folks! For a nominal donation you get not only advance access to concept work, sketches, designs, and script snips, but you also get to advance access to books prior to their release.
You get to become a member of our darkly fluorescent cult, you might say.
ONE OF US, ONE OF US...FREELANCE LIFE
As a freelancer I've contributed to:
Heavy Metal Magazine:
#277,
Kymera Press:
Pet Noir #1 (Cover Art)
San Diego Comic Con Souvenir Book 2014:
Teenage Mutant Ninja Turtle Anniversary Illustration
Pacific Arcana Tarot Deck Charity Project:
Queen of Pentacles Card;as well as illustrating work for a number of other independent publishers like myself, such as
Alter-Life Issues #1-5, complete SeriesZED #1, #2 (ongoing)
Artworks contributed to the Caffeinated Cowgirl Ninja Series, and other Mega Ninja Productions
Monsters and Other Scary Shit Anthology by Wannabee Press
Cthulhu is Hard to Spell Anthology by Wannabee Press
I word hard and always follow through on commitments to my clients since my work for them is responsible for a project sinking or thriving. Which means while I would love to put lots of time into WARHEAD and my other projects, most of my focus is on keeping my head above water.
At the end of the day, I state the above to say, I'm a hard worker, and I finish things.
Any and all support helps me put more and more time towards the work I am truly passionate about and finish those things in a more timely manner.

YOUR SWEET REWARDS
We have more than just early access to pages-- you can get commission discounts, free prints, even drawn in as a character in WARHEAD. Give the reward tiers a gander and see what tickles your fancy! These tiers will shift as projects are added, so keep up to date by subscribing!

Thank you so much for your support and your readership, even if you're just a follower and not a patron!
I would not be able to do what I do without all of you! <3 <3 Thank you so much from the bottom of my heart!


Club Warhead Unlocked! Exclusive Button and a Print of the Month!

1 of 1
Become a patron to
Unlock 127 exclusive posts
Connect via private message
Recent posts by Katrina Kunstmann
How it works
Get started in 2 minutes