Warriors of the Sun
is creating ... A "Pay What You Can" Business Consulting Service
Select a membership level
Support from the Ether
If you like the idea of knowing that small business owners can get compassionate and sound business guidance, even if they can't afford it, this is a tier to signal your support of that notion. 
You'll have access to all the wins, we'll have update clips and general shares on the reg. 
Thanks for showing your agreement that this is something the small business community could use.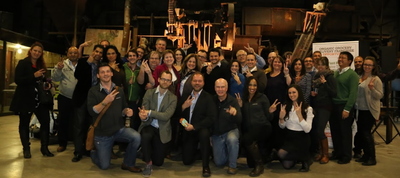 Tuned In!
You're in!  This tier is for bootstrapping entrepreneurs, those just wanting to warm up gently, or folks that  may be really pressed and need some genuine help through a tough cash spot. 
Regardless, we'll have up a one on one call where we can dive in and discuss your venture, challenges goals and vector. No upsells, just the straight goods and q and a. And experienced sound board for you. 
From there, you'll have access to monthly workshops on relevant topics as I put them out and a be able to tap into the ongoing video blog. 
Sign up and lets see what you need. 
About Warriors of the Sun
Building a small business can be tough. And sometimes isolating. There's nuances and struggles on top of the learning and wins. It's not always easy to get a patient ear. I know, I've been there. I felt like there ought to be a method of providing value that isn't simply volunteer, but that doesn't hold rigid gates at the door to get authentic support. So this is the structure I've landed on. 
So let me be immediately clear - just pay what you can. Don't worry about it. We'll still have time to talk and discuss. As your success and revenue grows, take it up a notch. In the meantime, all my experience is yours. Soon you can check out the intro video to get a hit of my work to date :) I only ask that, over time, the tier level is in harmony with the revenue levels you work with, and the attention you require.
I'm here to offer personal and professional mentoring on your specifics. AND, real world entrepreneurial guidance as to how to massively impact your organization or project.  Where are you at? What's next and how do you make the absolute most of it? How scalable and delicious is your venture, or, how can you optimize your pace?
We'll get a chance to talk about your path ahead, then we can go from there. Monthly webinars, a video blog, surveys and workshops, and detailed tactical how to's. Business growth through a variety of methods, identify and find strategic partners, profit more, work differently, create lifestyles, all in a gentle and accessible forum.
Reach out and sign on, we'll get on a call and I look forward to hearing about your particular adventure! 
Here's my linked in profile so you can get a sense of who I am 
https://www.linkedin.com/in/growthmanagement


Feel free to call or text as well. 
Rob Ranson
647-781-1559