Warstage
is creating an online war-gaming platform
Select a membership level
About Warstage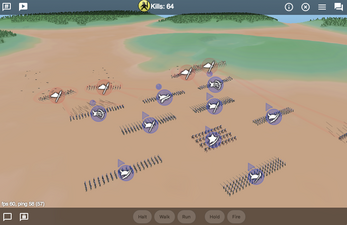 What is this?

The Warstage platform is:
a real-time tactical game, simulating large-scale battles with a high degree of detail – available for web and mobile
a network and server infrastructure for online play – to make it possible to play these battles with friends
a community – players using the game and infrastructure together with the forum, discord and other channels to arrange tournaments, campaigns, and other activities
Samurai Wars, previously available as a stand-alone app featuring the warfare of the Sengoku jidai period of medieval Japan, is now a Warstage module. More modules covering other time periods are in the works.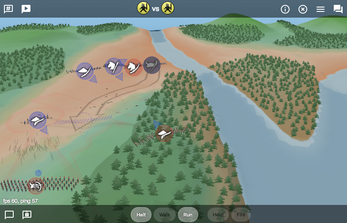 How do I play?
Web: 
https://warstage.net
Forum: 
https://forum.warstage.net
Discord:
https://discord.gg/g5nU5P8
Mobile versions are coming soon. Meanwhile you can download Samurai Wars for iOS or
Android
.
Do I need to pay to play?


No, it's free to play single-player sandbox battles and to join online matches hosted by other players. If you want to host custom battles yourself, you need to get a Warlord Pass by supporting this game (see below).
Why should I become a patron?

Your support keeps the server infrastructure running and makes it possible to continue developing the Warstage platform. Pledge $3 or more to get a Warlord Pass, valid for the duration of your membership, and be able to host custom battles.
Who's behind this?

The project is headed by Felix Ungman. He got the inspiration from tactical simulation games like Myth II: Soulblighter and the original Shogun: Total War, and especially the engagement of the online player communities that grew around them. Another example is Combat Mission: Beyond Overload, with its detailed simulation of WWII warfare (and somewhat cumbersome PBEM system). Although these games were pioneering the online multi-player mode, all of them still focused on the single-player mode as the primary one.
Frustrated by the missed opportunities with the multi-player potential of those early games he set out to design and build a platform according to the vision he had, with the following design goals:
playing with and against other people is more fun
the players are the experts – let them decide how to play
casual and hardcore – combining intuitive visualization and gestures and high accessibility on web and mobile with complex mechanics and deep game play