Wataponno
is creating high quality monstergirl hentai
Select a membership level
Appreciator of the 34
Access to the discord server
Access to the patreon feed
Downloadable version of Hehllound Heat
Lingerie and nude version of the Duo monthly pic (patreon exclusive)
Includes Discord benefits
Connoisseur
Vote in polls
Downloadable version of Hehllound Heat in advance
All lingerie versions of the monthly patreon exclusive pics
All previous rewards
Includes Discord benefits
Major in Neko Taming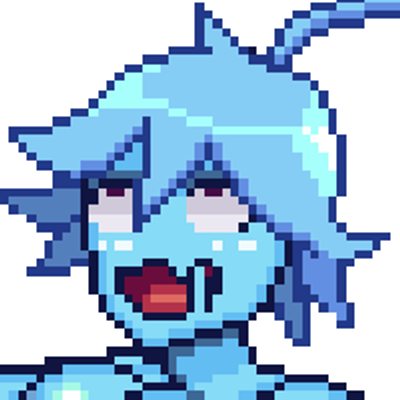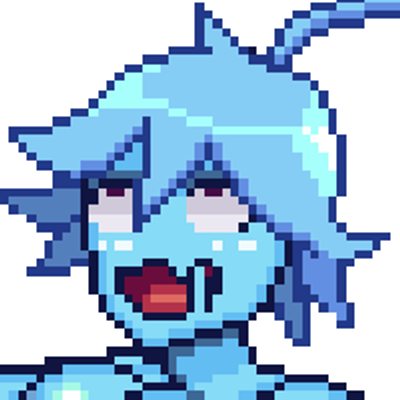 Access to the cheat codes

Access to Magical Waifus Academy
Steam key for Magical Waifus Academy
Download the last development builds!
Access to all nude variants of the patreon exclusive monthly pics
All previous rewards
Includes Discord benefits
About Wataponno
Fun games: in every way! ( ͡° ͜ʖ ͡°)
Programming, creating, worlds appearing before our own hands. These are our passion. We create fun, original, complete and complex games with unique ideas. And while we're at it, why not add some good ol' hentai in there amiright?
Keyboard in hand, we launch this patreon to give you the most of what gaming can do for adults: real, full, exciting games.
By joining us, you'll have access to work in progress, upcoming mobs and animations, and have your word for what's coming up next, or what needs to change!
REAL TALK

What will your money contribute to?

I, the person writing this, the instigator of the project, love to code. However, I'm not good at all at drawing stuff. But I know that some people are, like TheTz for example. That's where you come in. I personally don't care much about money, as I am comfortable enough in life, so I won't take anything from this patreon (at least not until I can go full time and deliver even more quality lewd games!). That's why all the money gathered from patreon will serve exclusively to add more assets to the games in development by hiring talented artists. Every dollar counts! So by donating to this patreon, you'll gain the benefits of your patron tier AND will help some artists to make a living out of their art.
Welcome aboard!
THIS PATREON TAKES PAYMENTS UPFRONT!

2$ tier links:
Hellhound Heat alpha 5.1
MWA bestiairy and journal

5$ tier links:
Hellhound Heat alpha 5.1
MWA bestiairy and journal
Magical Waifus Academy 1.0.4p

10$+ tiers links (ask us for a steam key for MWA):
Magical Waifus Academy 1.1.1
Hellhound Heat alpha 5.1
MWA bestiairy and journal


Current projects:

Magical Waifus Academy 2
Status: In progress, early works
Main artist:
TheTz
A sequel to your favorite monstergirl fantasy game!
Hellhound Heat
Status:
Alpha
, on pause
Main artist:
TheTz
HH is the continuation, story-wise, of MMD. Happening after the male mage prodigy infected the whole Magical Waifu Academy with Lewd Arcana, Lewd demons invade the Academy and seek to feast on all this floating magic. It's up to the hellhounds, beings impervious to magic, to defend the school against these powerful creatures.
HH is a proceduraly generated platformer rogue-lite rpg, once again designed with our proofed one-handed design philosophy!
Current Patreon build:0.0.5 (Windows)
https://www.patreon.com/posts/hellhound-heat-5-46780442



Cumpleted projects:
Magical Waifus Academy (Monster Musume Dungeons)
Status:
Cumplete
Main artist:
TheTz
In MMD, you are an aspiring mage, discovering new realms and dungeons through a magical portal. You accidentally stumble upon a spell that can direct the portal to a realm filled with sexy creatures wanting a bit of fun before they kick your ass back out!
MMD is a "turn-based" RPG with a unique casting system. Explore the Magical Waifus Academy, talk to your clASSmates, figth and lewd nearly 30 different monster girls, all this using our one-handed arrow system!
Current public build: 1.0
https://www.newgrounds.com/portal/view/767880
Steam store (10$):
https://store.steampowered.com/app/1508170/Magical_Waifus_Academy/
Current 10$+ patreon build: 1.2p (Windows)
https://www.patreon.com/posts/58550376
Cheat codes for  10$+ patrons:
https://www.patreon.com/posts/cheat-codes-for-3981...
Official bestiary and journal:
https://www.patreon.com/posts/lore-scrolls-46780791
Contact:
[email protected]
$1,446.61 of $3,000
per month
We will add "Futa" to the possible playable genres for the mainline games (We already have female and male).

2 of 3
Become a patron to
Unlock 258 exclusive posts
Connect via private message
Recent posts by Wataponno
How it works
Get started in 2 minutes