Watch Autumn Keto
is creating Videos & Keto Content
Select a membership level
WAK Patron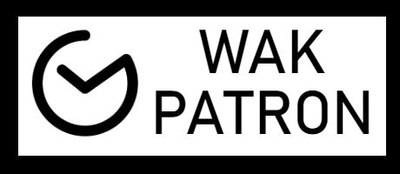 As a WAK Patron, you're committed to going above and beyond in supporting my ability to produce quality content. I can't thank you enough!!
WAK Patrons receive:
Access to my general Patreon-only posts, where I'll be sharing behind-the-scenes content only available on Patreon!
My undying gratitude and appreciation.
WAK Watcher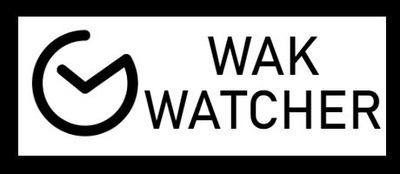 As a WAK Watcher, you want insights and updates from WAK on a DAILY basis. I can't wait for you to join me on this journey!!
WAK Watchers receive:
Access to a private Facebook Group where I will continue sharing my DAILY weigh-ins, and DAILY live videos/posts.
Plus ALL previous rewards.
WAK Council
As a member of the WAK Council,  you want to take our interaction a step further by personally getting to know each other! I can't wait to meet you!!
Members of the WAK Council receive:
One 30-min 1-on-1 check-in video/phone call per month.
10% off all Swag Store purchases.
Plus ALL previous rewards.
About
When I started Watch Autumn Keto, I simply intended for it to be a way to document my journey on the Keto Diet. Like many people, I had tried and failed at dieting so many times. But for some reason, I had a feeling this time would be different. Scratch that. Not "some reason".. I know the exact reason. It's called bacon. 🥓🥓🥓

But over the last 18 months, it has become SO MUCH MORE than that. I've found this amazing, wonderful, supportive community that I never anticipated. People that are genuinely invested in my success, and I in theirs.

Early in 2019, it became clear to me that producing content and resources for people in the Keto community was not only my passion, but my calling. I was made to do this. I am honored to have the ability to touch so many lives, and let people know that the life of their dreams is right down the road!! You just have to have DISCIPLINE and CONSISTENCY!! That is when you will find your SUCCESS!

Thanks so much for your support! Running my YouTube channel is a lot of fun, but it's also a LOT of work! It takes a lot of time and effort to produce (::takes deep breath::): weekly meal preps, weekly What I Eat Wednesdays, monthly weigh-ins, monthly Keto Krate unboxings, and the occasional product review and recipe! And do you know the only I produce occasional reviews and recipes?? It's because I don't have time to do any more than just that. Imagine if I had the time to produce WEEKLY reviews and recipes??! HOW AWESOME WOULD THAT BE??

Well, that is exactly why I've created this Patreon page.  If I could, I would spend all my waking moments producing helpful Keto content! I genuinely love it THAT MUCH! But there are these pesky things called bills that keep popping up every month. So that means I gotta do my "regular job" to make some money. I got goals, but I also got a mortgage! And @watchmomketo didn't raise no fool!!

But that's why Patreon is so great! Patreon is a way for fans and subscribers to directly contribute to a content creator to thank them for their work. It DIRECTLY allows me to devote the time and energy to WAK that it deserves. And best of all, you as a patron receive AWESOME (if I do say so myself) perks along the way! From special content, to daily check-ins, to bonus swag, and even 1-on-1 meetings, becoming a patron gives us the opportunity to become even CLOSER as a #WAKfam.

Thanks so much to everyone that is helping me live my dream of showing people that they have the power to change their lives for better! 

WE GOT THIS!!!!

FULL-TIME WAK!!! When I reach this goal, I will OFFICIALLY be able to put in my 2 weeks notice at my "day job" and transition to doing WAK full-time. CAN YOU EVEN IMAGINE??!?! 😭😭😭😭

1 of 1
By becoming a patron, you'll instantly unlock access to 19 exclusive posts
By becoming a patron, you'll instantly unlock access to 19 exclusive posts
Recent posts by Watch Autumn Keto
How it works
Get started in 2 minutes