Waveform Magazine
is creating A FREE print mag about synths and those who inhabit that world.
Select a membership level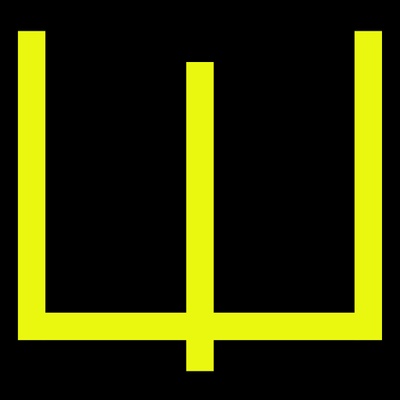 Oscillator
You make sound, and without that, what have we got? Your contribution will help us conduct more interviews, ship more copies of the magazine, and come up with more cool DIY projects. You'll also receive:
Good Karma. Hey, that's important!
Early knowledge as to what's in upcoming issues. You'll be in the know. Just keep it on the DL. Or don't.

Sequencer
In addition to the Oscillator benefits above, in exchange for your ongoing support you will also receive:
Exclusive content. Photos, interview snippets, DIY tips, etc.
You'll have our ear. Have an idea for the magazine? Want to see an interview that hasn't happened yet? We're listening. No, we're really listening to you. Email us. Doesn't mean we'll do everything you want, but still...we're here.
Filter
In addition to the Oscillator + Sequencer benefits above, in exchange for your ongoing support you will also receive:
Get the print version mailed to you in a reinforced protective mailer.  This will be sent without an address label on the magazine itself, perfect for you collector types.
Free Waveform stickers and pins. For showin' where ya been.
Your name in the upcoming issue/s.
About Waveform Magazine
Want to help Waveform to keep going?
Hi! I'm Ellison Wolf, founder and editor of Waveform Magazine, as well as a longtime musician, builder, and synth nerd. Waveform is a FREE quarterly print publication about synths and those who inhabit that world, and you can sign up for your free subscription on our
website
. 
Hopefully you've subscribed already and are enjoying the magazine. Issue #1 dropped in May 2019 and has interviews with Suzanne Ciani, Dave Smith, Folktek, 4ms, Noise Reap, as well as gear reviews, music reviews, a cool DIY project, and more. The associated costs with doing a print magazine are really adding up and I have been subsidizing these costs out of my own pocket.
Making Waveform has been an incredible experience so far, and we want to expand on it, which is where you come in. Helping us here on Patreon makes it possible to conduct interviews with artists/manufacturers/etc. in their respective work spaces, and also gives us the ability to include more exclusive content, expand the page count, and add all of the cool touches and limited edition stuff we've been dreaming of.
The response from both those in the industry and all of you synth lovers has been outstanding. We're feeling so much love - thank you!  We have big plans for Waveform and are working hard to make it a great and a valuable resource for the synth community. We're excited about its future, and with your help we can continue making Waveform for years to come.
If you have any questions/comments/suggestions/friendly advice about anything, comment on this page, or email me directly.
[email protected]
Thank you for your support!
Recent posts by Waveform Magazine