Wayfinders Now
is creating stories as full-time live aboard sailors on their boat Hope
Select a membership level
Bowie ($1 per month)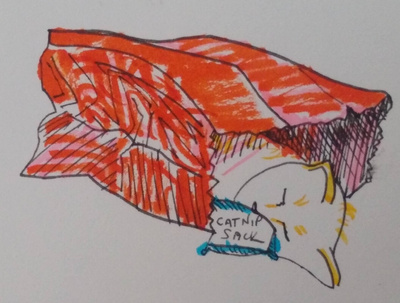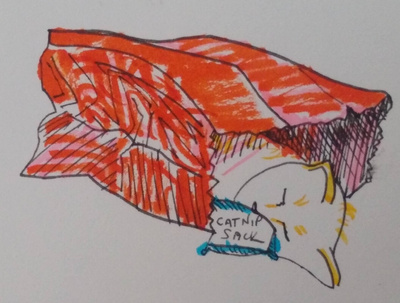 I don't know where I'm going from
here, but I promise it won't be boring.   
                                       —David Bowie

We're super grateful and humbled that you're down to join us!

We named our dear cat after the inimitable David Bowie because of his one-of-a-kind approach to life and art.

We especially love this quote by Bowie and take to heart the idea that any transformative journey involves a ton of uncertainty, plus creativity and oftentimes the pivotal encouragement of kind-hearted folks.

Thanks for becoming a Wayfinders Now patron and for the nudge to pursue our wayfinding dreams in spite of uncertainties or challenges along the way.
________________________________

Bowie Benefits:

• We'll send you personal updates twice a month in the form of an audio story, blog post, log book entry, photos, or illustrations on our Patron feed. We'll share everyday mishaps, hilarity, and lessons learned while being full-time liveaboard cruisers.

• You'll get behind-the-scenes access about boat stuff, creative projects, and sustainable practices we're working on via Lens (Lens is the Patreon equivalent of Instagram Stories)

• Invites to patron community events (video chats, meetups)

• Special shout out in a future video


Snorkel Buddy ($5 per month)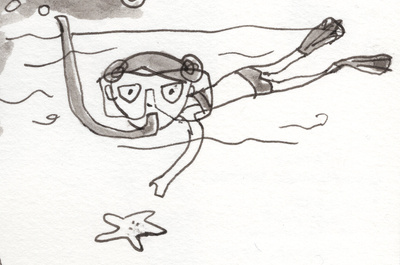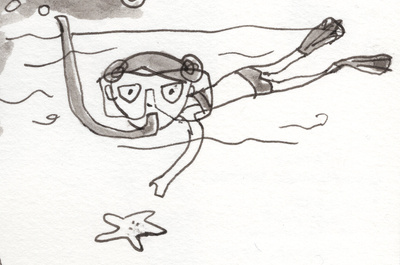 Because of Wayfinders Now patrons like you, we're able to create stories more regularly and improve the video quality of our small production as we travel with Hope on sailing adventures. Thank you...

Let's explore this big world together!

Snorkel Buddy benefits:

• A personalized thank you (in illustration form) at the end of an episode. We'll be sure to feature your name after supporting at least 3 episodes.

• Discounts to our Etsy shop

• You'll get access to posts announcing where we are in real-time. If you're in the neighborhood, we'd love to meet up or have you join us for a drink.

• Plus access to all previous rewards
Stellar Octopus ($15 per month)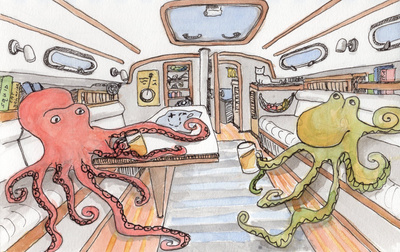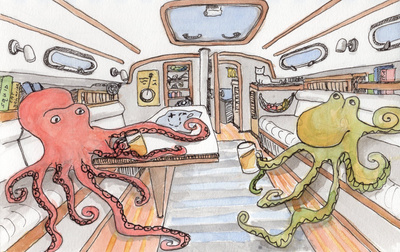 There's so much mystery and wonder in this world!
We're working towards some big, aspirational travel goals aboard Hope. With your support, you're making it possible for us to keep going and, most importantly, the encouragement we all need from time to time to make a transformative leap into the unknown!
We can't wait to share this crazy ride together! 🙌🏾
Stellar Octopus benefits:

• a
personalized, handwritten Wayfinders Now note
from us on a postcard featuring one of our photographs or illustrations
•
Invite for a one-on-one video chat:
we can talk about all things boat-related or about creative pursuits (we have backgrounds in visual art, creative writing, education, and tech), or about career transitions. You name it!
• When we have a good number of Stellar Octopus patrons, we'd love to host a
once-a-month live session
so can all meet and support each other.
•
A free gift
of your choice from our Etsy shop after six months of support
•
We value your input to make important decisions about sailing plans, so as a Stellar Octopus,
you'll get to participate in discussions & polls to help us figure out our next wayfinding steps.• Plus all previous rewards
p.s. On an octopus-related note, if you haven't seen the inspiring Oscar-nominated documentary,
My Octopus Teacher,
please check it out!
*We're also brainstorming other fun ways to thank patrons, so we're always open to creative ideas!

Not sure how we can express this adequately, but to all Wayfinders Now Patrons, thank you for believing in us and coming along for this wayfinding ride.
️
Cheers,
Esther and Michael and Hope Crew
About Wayfinders Now
ABOUT WAYFINDERS NOW
Hey y'all,
Welcome to Wayfinders Now where we share stories about the ups and downs of shaping our own wayfinding story aboard our 35' sailboat named Hope.
We're 
Esther and Michael

, 
a couple of goofy artist types from New York and Florida with backgrounds in photography and writing.
We switched careers from higher education to tech. We have been caregivers for a loved one with dementia. And we love a good bowl of pho, bourbon, comedians (like Tig Notaro, Eddie Izzard, Maria Bamford...), and corny puns.
We began 

brainstorming

about how to travel in a more sustained way, making more space for art, and living on a sailboat.
 We weren't sure how any of it would take place exactly.
But over time, we shifted careers, sold our home in Atlanta, getting rid of 99% of our books and gear, and in 2017, we moved aboard a 1994 Island Packet 35 named Hope that needed some love (and boat work!).
We had found our sailboat, Hope, on the hard, sitting on jack stands in the sun for almost four years, and needing some TLC. After three years of multiple boat projects and saving while preparing Hope for cruising and exploration, 
we're learning how to become better sailors and recently started our

 

first sailing adventures

 

down the Florida ICW and Okeechobee Waterway.

We're especially interested in sustainable living and having more time for nature and art! And we're learning about ways to 'live small' by
reducing our waste footprint
on and off the boat!
SHARING OUR ADVENTURE
Our experience is imperfect—and sometimes messy, sometimes hilarious or challenging—but it's our own and we'd love to share with you about 
the joys and benefits of living small
and what we're learning as we get Hope ready for more sailing adventures!
PATRE

ON & BENEFITS OF JOINING HOPE'S CREW
We're excited to join Patreon and want to foster a 
generous and creative community
that appreciates nature, traveling (especially via sailing!), and art. We'd love to connect with fellow artists and wayfinding nomads-at-heart around the world.
By becoming a patron, you'll enable us to keep doing what we love—producing thoughtful content about wayfinding experiences for you and other kind-hearted folks, as well as preparing Hope for future offshore sailing explorations (and pay for Bowie's cat food...hehe)! We set up our Patreon so our best content is also the most affordable ($1/month). 
If you like our work and you want to support what we do, just choose how much you want to pledge per month. Don't worry,
you can edit or cancel your pledge anytime you want.Your support means EVERYTHING to us.
 If you're able to join even for one month—thank you so much! Any form of support—reading our stories, sharing and watching our videos—is such a huge help. 
We hope you'll join our crew in whatever capacity feels right and thanks again for supporting our story! 
Esther & Michael (and 🐱crew) 
Become a patron to
Connect via private message
Recent posts by Wayfinders Now
How it works
Get started in 2 minutes