The Ways of Wudang
is creating tutorial videos about martial arts, philosophy, and music.
Select a membership level
Talk the Talk
Join this tier and take the first step on the Way to Wudang! Signing up will get you periodic notifications on all new material in the "Ways of Wudang" newsletter. This tier is a simple way to support the community and help me to continue creating content for everyone to enjoy. Every contribution comes with my sincere thanks and the knowledge that you helped to grow a community around these traditional arts.

Wudang Way, Tea Time, and Wudao Music content included!
Subscribe to the Ways of Wudang Newsletter
Walk the Walk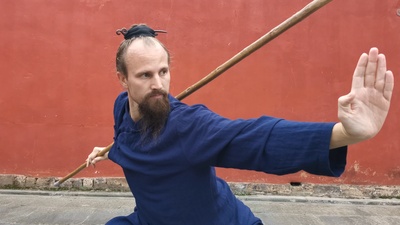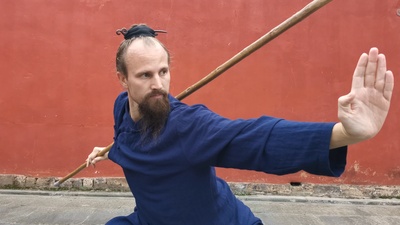 Join this tier and become a part of the community! Joining the Wudang Discord is open to anyone looking to join, but with this tier you will get a personalized email invite from yours truly. In the Wudang Community Discord, you can get help taking your first steps through the Ways of Wudang along with fellow practitioners while also having a direct line to me for any questions that you may have. In the community you will have access to the group for discussions, explanations, some behind the scenes footage, tips, and more feedback from not only myself but from your fellow practitioners as well. Here we can share martial arts, talk philosophy, and even listen to music.

For those learning how to play the Xiao, you will also have access to a link for a one-click complete download of the collected jianpu notation to jump start your learning. There also special rooms for music practice, performance, and meetings!

Also includes all previous tier benefits.

Email Thank You and Invite

Collected Music Notation Download Link
Play the Way
Join this tier and walk the path with access to the Ways of Wudang private Discord server. This will give you access to all of the live streams as well as all of the archived recordings of classes and lectures! In these live streams and in the private server, you can participate directly by asking questions, vote on upcoming material, and learn the finer details of our practice. The Ways of Wudang Discord server is a members only area for serious discussion into the Daoist classics through a book club with a recommended reading list, lectures, and live/recorded lessons. Because of the time difference for many students around the world, all classes are recorded and available within the private Discord server archives. While you are a member of this tier, you will have the role of "Student of the Ways" in Discord. This will give you access to everything listed below.

If you join this tier and you register for private classes, you will also receive a 15% discount on each private class! 

This is a way for you to get to the inner doors of the Ways of Wudang and walk the path side by side with others on the journey. This tier also includes all of the benefits from the lower tiers.

Wudang Way, Tea Time, and Wudao Music content included!

Also includes all previous tier benefits.
Join the Private Discord Server

Exclusive Training Classes

Exclusive Lectures/Podcast

Discount For Private Classes

Access To Class & Lecture Archives
About The Ways of Wudang
There are three ways of Wudang; Body, Mind, and Spirit. Each way is an experience that we cultivate to better understand ourselves and our position in this life. The Ways of Wudang is the place for me to help share my experience and grow a community around the traditional Daoist arts that can be utilized in modern society. Each way has a channel that may have brought you here; Wudang Way for martial arts, qigong, and taiji instruction (Body), Tea Time for academic conversation and lecture on Daoist classics and philosophy (Mind), and Wudao Music for the musical wanderings of a peaceful practice (Spirit). It is my hope that the Ways of Wudang can be a community for practitioners learn, support, and grow together. By supporting me through Patreon, not only will I be able to continue producing new content for you to learn and practice from, but you can also join the inner circle of our group and share your own journey. You will have access to more material like community boards, live discussions, group classes, feedback on training, behind the scenes footage, personal classes, advance notice to upcoming classes, and more. I hope you will join me on this journey and come out the better for it. See you there!
By becoming a patron, you'll instantly unlock access to 89 exclusive posts
By becoming a patron, you'll instantly unlock access to 89 exclusive posts
Recent posts by The Ways of Wudang
How it works
Get started in 2 minutes