W:Blut
is creating creative code and generative geometry
Select a membership level
W:Blut Supporter
Thank you!
With your support I can feed my public Patreon with code snippets, small example scripts and generative geometry ideas.
Extended code feed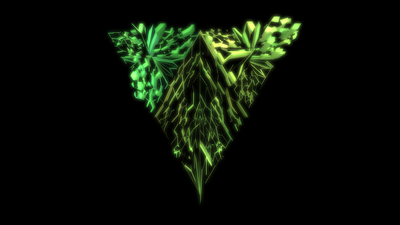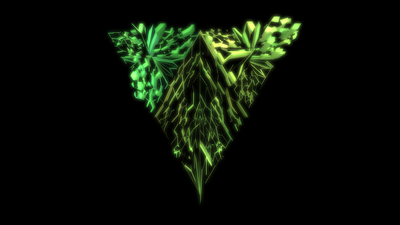 Thanks for supporting me! 
Requests for examples or posts are prioritized.
In addition to my public posts, you'll have access to hi-res files for high quality prints, SVG and PDF files of mechanical plots, 3D objects in OBJ and STL format, notebook scans and works in progress.*
* These files are provided for personal use only. The intellectual property remains the possession of the creator. Downloading does not confer any intellectual property rights such as copyright claims, ability to produce commercially, and create merchandise therefrom, etc.
Patron Saint
Limited (2 of 5 remaining)
Speechless...
The Patron Saint level of support is for those who want to support my work but don't necessarily want my art cluttering their homes.
Please contact me to discuss how I can support your personal projects. 
About W:Blut
Hello friends,
I'm a radiotherapy medical physicist during daytime, creative coder during nighttime.
When rain hits the windscreen, I see the tracks that alpha particles trace in cells. When I pull the plug in the bathtub, I stay to watch the little whirlpool. When I sit at the kitchen table, I play with the glasses to see the caustics. At a candlelight dinner, I stare into the flame.
Sometimes at night, I find myself behind the computer. When I finally blink, a mess of code is drawing random structures on the screen. I spend the rest of the night staring.
Working with Processing since 2004, creative coding fuels my curiosity in physical, biological, geometric and computational systems. I've been creating and sharing my generative geometry and Processing code as much as possible.

What's in for you?
I tend to share what I make as much as I can. However, cleaning up code and making things right for sharing takes time. The most essential, documenting the ideas behind the code probably takes even more.
Some things I shared the last months:
StepGrid
, a data-driven mesh creator
https://pastebin.com/9DsG3Jhz

City on the Hill
, a simple generative system using only two operations
https://pastebin.com/atMg7WRQ
Isogrid
, Processing code to generate isometric line plots
https://github.com/wblut/isogrid
Slicer,
the Processing code behind my latest series of animated gifs
https://github.com/wblut/Processing3Sketches/tree/master/Slicer
By becoming a patron, you're supporting me in making this happen. Especially my library for creating and manipulating meshes, HE_Mesh, is in sore need of some extra attention. With enough support, a js version could even happen.
Depending on the tier, I'll be sharing code early and in some cases exclusively. Other exclusives include files like full-res results and vector files for mechanical plots. The high tiers can expect unique pen plots at least once a year, only available through private commissioning.

How does it work?
When you sign up as our patron, you'll select how much you'd like to pledge per month. This money goes directly (well - minus Patreon's & PayPal's share) into supporting me in my creative coding endeavours. Depending on the amount you pledged you'll get immediate access to all of the patreon exclusive content regardless of when it was posted.
Be aware
 that my Patreon charges you when you subscribe and on the first day of each month after that. 
Reach out to me via DM on Twitter or Instagram.
Cheers,
Frederik
By becoming a patron, you'll instantly unlock access to 20 exclusive posts
By becoming a patron, you'll instantly unlock access to 20 exclusive posts
How it works
Get started in 2 minutes