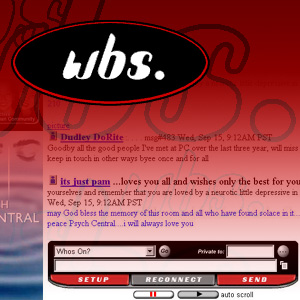 Before the titans of social media, in the era of dial-up modems, guestbooks and AOL, the Webchat Broadcasting System (WBS) was a popular and unique online community destination the world over, advanced for its time and unrivaled since.
WBS Classic is an ongoing fan-supported effort to reasonably recreate that experience.
Fans who pitch in a little to help keep the lights on and the site open to all comers will be thanked with special access to premium features and the newest developments.
Classic-WBS.NET