We Are Libertarians
is creating Podcasts
Select a membership level
Get exclusive patron-only merch
Supporter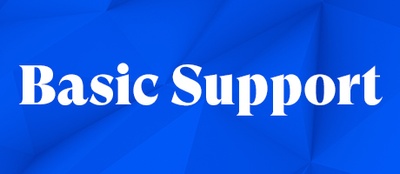 - You keep the empire growing - Adding towards our goal of every listener donating $1
- Access to our email list
- We will add you to our Dear Leader's Court Facebook Group

Bonus Content
- Everything in the previous tier
- A private RSS feed of ad-free episodes with bonus content. We keep the recorders rolling while we set up and you can listen in!
- Early access to pre-recorded episodes

Ideological Origins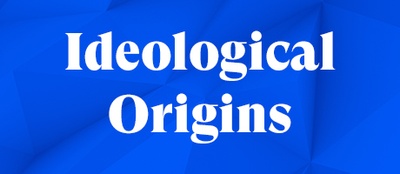 - Everything in lower tiers.
- A monthly episode of Ideological Origins where Chris Spangle traces the origin of our modern political thought.
- A WAL sticker after three months of patronage
- A thank you on the show when you join

Get a cool WAL Sticker to show off your love of the show.
Build The WAL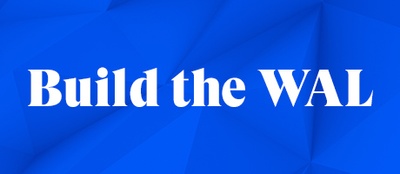 - Everything in the previous tiers
- A monthly episode of Build The WAL. You'll get to listen in on the members of WAL planning out what is happening on the network.
- A WAL Poster

Includes
Exclusive Poster -

Get the classic WAL poster with our "strongman" design!

Exclusive Sticker -

Get a cool WAL Sticker to show off your love of the show.
Dear Leader's Court
- Everything in previous tiers 
- A one-time guest spot on the show after three months of donations
- A WAL t-shirt after three months of patronage
- Participation in monthly team call titled Build the WAL

Includes
Exclusive T-shirt -

Get We Are Libertarians shirt to help spread the word!

Exclusive Poster -

Get the classic WAL poster with our "strongman" design!

Exclusive Sticker -

Get a cool WAL Sticker to show off your love of the show.
About
Through the middle ages, Patronage kept art and ideas flourishing. The new system of patronage means a group of like-minded individuals band together to raise their voice above those of centralized media and established power.
For many curious, future libertarians, we are the first libertarian podcast they hear. We are on the front lines of spreading the libertarian message, and we can only exist with your financial support. Thank you for your help in changing the minds of thousands every week. 
Below, I will tell you what we are working on, but first I want to share with you what We Are Libertarians means to listeners like you as shared in via email.
If this show ended, then we would have missed out on impacting these lives
:
"Thank you again for continuing to put out excellent content. More than many other podcasts that I've listened to, yours is engaging, interesting, and thoughtful." - Joshua"Your podcast has added remarkable value to my life; thank you!" - Eric

"I started listening to the podcast somewhere in the 30's. And, I've listened to the entire catalog. I got really nervous that the podcast would end after the episode when your wife left you. I'd had so many "AHA!" moments listening to you explain ideas that I hadn't been able to fully form or articulate that I panicked a little thinking about how I would keep learning. And, you'd challenged a lot of my natural instincts - both politically and in my personal life.

And, that's the thing that really stands out for me about your podcast. You've literally helped me become a better person, husband, and father by helping understand the complexities of people. It's OK that my children may not believe the same way I do. And, it's OK to be vulnerable to my wife. And, it's OK to be honest with my co-workers about struggles that I'm facing.

I've become more open about my feelings. I've become more patient with my children. And, in general, you've helped me feel more at peace with my self by helping me accept my own unique flaws." - Jason


Receiving notes like this is truly humbling. WAL was always a hobby. It was a way to meet up with friends on a weekly basis and talk politics. I've been sharing my life with listeners, building a community around libertarianism, and trying to move people towards a free society by making them think. It was a surprise to all of us that it has meant something. It has rededicated us in these past few months to meet your expectations. With Patreon subscribers, we want to make sure there is value for the hard-earned dollars shared with us.
A Patreon subscription is what ensures this podcast continues.
Without it, I could not afford to keep the show, network, and community afloat. We are just too successful for this to remain a hobby so we are building WAL into the best libertarian media outlet available. So what are the details of our Patreon program?
What a Patreon subscription does:
What You Get:
$5 and up gets bonus content not heard on the main feed that is loaded up in CD quality audio.It is commercial-free and unedited. Some shows have an extra 20 minutes of conversation before we begin the show. You'll also get early releases of pre-recorded shows. You'll also get admittance to our exclusive Facebook group.
$10 and up get all that and a new Patron-only show called Ideological Origins and a WAL sticker after three months of patronage. 
$25 and up get access to listen to our monthly conference call with the WAL team called Build the WAL and a t-shirt as well as everything in the above tiers.
$100 a month gets all that and a special WAL T-Shirt and an opportunity to join an episode (after 3 months of support). They'll also get to participate in the monthly team call. 
The ability to amplify your voice to explain libertarianism to tens of thousands across our platforms.
We are growing because libertarians like yourself amplify your voice by giving us more resources. Please partner with us to continue to impact the world for personal freedom.
- Chris Spangle
*If you sign up today, your card will not run until the 1st of the month and is pulled on the first.
About the Show: 
We Are Libertarians helps you sound smarter while talking to your friends. If you struggle to understand politics, we explain it from an independent, libertarian point of view with all of the irreverence it deserves. We toss out the screaming heads, put people before political parties, and give context to the news to make you think. We exist to demystify, delegitimize, and desanctify government.
Our host is Chris Spangle, a fifteen year veteran of politics and media. He leads a discussion amongst friends and high-profile guests that span the libertarian spectrum of thought. Founded in 2012, the main podcast posts on Wednesdays.
- Subscribe to the podcast:
https://link.chtbl.com/we-are-libertarians
- Get The Libertarian Aurora email -
http://eepurl.com/dDQSev
- Join the Facebook Group -
https://www.facebook.com/groups/wearelibertarians
- Listen to WAL Network Shows -
https://wearelibertarians.com/shows/
- Subscribe to the YouTube Channel - 
https://www.youtube.com/user/WeAreLibertarians
- Start a Liberty & Chill - 
https://wearelibertarians.com/liberty-chill
Become a patron to
Unlock 500 exclusive posts
Connect via private message
Recent posts by We Are Libertarians