Allen T
is creating manga-styled anthro webcomic
Select a membership level
$1 TIER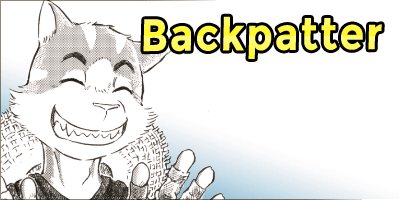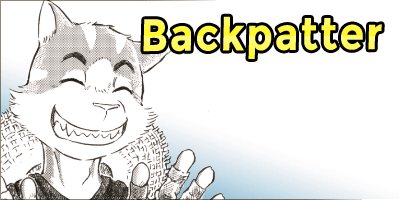 ACCESS WIPs, photos & videos
GET color reference art (when chapter's done)
more sketches / drafts
ENGAGE polls, livestream (if availble)
Patron shoutout on my comic-sites*
(*on my
Tapastic
,
ComicFury
site)
$3 TIER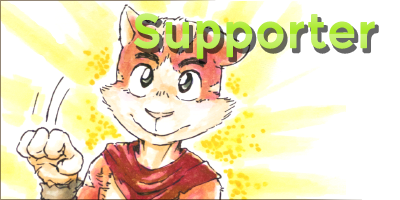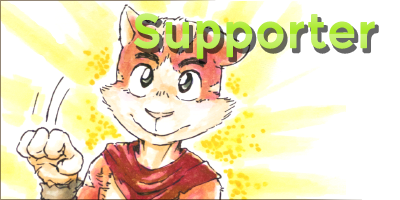 All benefits from $1 tier.
25% Discount on print postcards of MAOR merchs*
15% Discount on other MAOR merchs*
FREE digital postcard arts via Email (when available)
Hidden Unofficial arts
(*
MAOR merchs
on 
Zazzle. Discounts n
ot applied to my other off-brand designs)
$6 TIER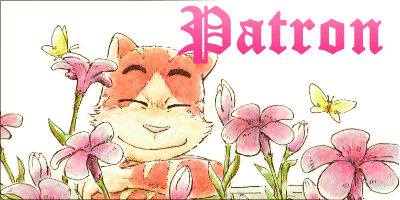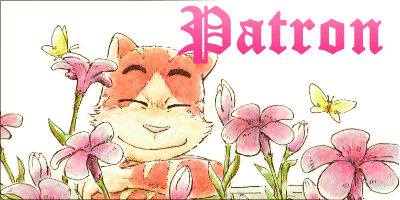 All benefits from $1 tier.
Same 15-25% Discount terms as $3 tier.
FREE digital postcard arts via Email (when available)
Hidden Unofficial arts/photos
FREE chapter PDF* via Email (when chapter's done)
2-TIMES ONLY! 50th-day Merch Gift**
(* Most recent chapter, at first)
(**Stay over 49 days & I'll be your Santa)
Digital Postcards & chapter PDFs
About Allen T
This is MAOR - a coming-of-age story happened in a world of anthropomorphic folks.
Maor, a village cat boy wanting to find out what use of his freshly learnt yet peculiar palm aura, and also of his goal and contentment in life


______________________________________________________

Story focuses on the young protagonist on the pivotal point of his teenage life. Maor, a village fisher-boy, has to support his family in a life changing event, along with the help of a friendly neighbor. Secondary, there's his newly learned palm aura: he needs to consult the master from the distant pagoda about the strangeness of his aura. The journey then progresses where new friendships blossom, while danger and gloom are slowly lurking ahead.
This is a
more grounded
 and
smaller scope
story than your typical fantasy comics. 'Fantasy drama' would fit the genre.
 I want to emphasizes a sense of place immersion & character emotions. Its setting offers a great warmth which i aim to portray.
 It has occasional comedy, action & thriller moments too.
A Heads-up
I'm also keen of art house movies & character-driven movies, especially coming-of-age stories. My Girl (1990), The Road Home (1999) are great inspirations for 'MAOR'. Authenticity is my rule of thumb. I write this story as if it's a movie, or a mini-series.
From the start of this
Patreon
funding, The story lines/plots have already being made and only to be transformed into comic form. Theoretically speaking, the comic will possibly be finished in 6 to 7 years time if nothing changes.  The webcomic updates 1~2 times per month, usually
3~4 segments per chapter
, with usually 17-23 pages of content (per chapter).
*This comic is PG-13: contains blood & violence, minimal alcohol/smoke/simulated drug use & profanity). No sex/nudity.(to define specifically: appearance of genitals)



CURRENT GOAL: To get more patrons to be $30 /month.
______________________________________________________
Due to my very private nature, i really hesitant to get my works out to the public. As a non-English-native and an Asian I found myself catering to western audiences rather intimidating--Not to mention catering to a niche crowd and also be at the mercy of opinions. But 
I want to share some of my ideas, thoughts & dreams so much-- through comic, without fear.
 I have a strong keen of drawing comics since 10, it went on and off until recent years I feel more confident and ready. So this is the time I decide to went all out.
This is a story I care to tell, it's also a story I can be proud of.I will do this and there's no turning back now.  Patreon
would be so much of a help for me: to be able to help out a bit to my family, and most sincerely to grow my series into larger audience and maybe some cool merchandises and even prints will be a certainty. (If it goes big enough)
What I can offer to Patrons
Story-based artworks, color preference arts, extra contents for the series: info about items/places/characters, occasional Q&As, polls etc. It all base from the tiers you're on. For patrons with $6/month or more will be given PDFs for every finished chapters.
(update)
I now had started my basic print merchs & also digital ones. (I'm very heavy on merch)
 Be it
$45/month
or more... then the offerings could get a lot more interesting! 
I don't do commissions though.
Will you help out a fella who wants to work his baby project?
Will you be my patron, so that we all can gain something in return?
______________________________________________________
You can find the comic from 
Tapastic
. or on
 ComicFury
for double-page view. 
For chinese verison 中文版(繁) click here.

In addition,
'Maor: extras'
, which contain extra infos about the comic, can be found 
here
in
Tapastic
.
Nice Pick-Me-Up!
Reaching this would help me very much. Thanks a lot!!
Also this make my series more legit with you supporters!
2 of 4
By becoming a patron, you'll instantly unlock access to 72 exclusive posts
By becoming a patron, you'll instantly unlock access to 72 exclusive posts
How it works
Get started in 2 minutes