Wear Red Stand up and Be counted
is creating Political amateur journalism
Select a membership level
Official Patron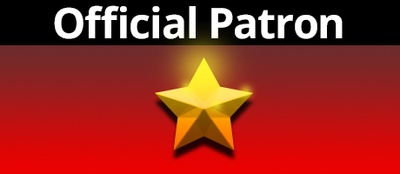 Ongoing fresh content from a wide variety of sources on WR
The knowledge you're sticking two fingers up to the Tories
Wear Red Warrior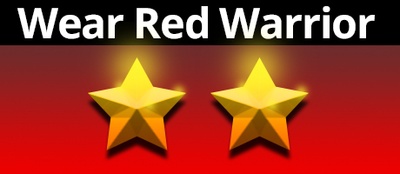 Same as previous tier but we are that much more grateful to you.
With this amount of donation you are helping us so much. Many many thanks!
Wear Red Legend
Patron recognition and our eternal gratitude
Sums like this will allow us to make bigger changes and to stand a chance of becoming a real news source. 
About
For those of you who have seen our posts
- you'll already know what we're about and what we stand for. For those who haven't, we're a handful of cantankerous warm-hearted socialists who accidentally ended up becoming amateur journalists after we set up a protest to the cost of Margaret Thatcher's funeral to the tax payer calling on people to wear red. Afterwards we were asked by our supporters to keep the page going and continue highlighting the dodgy dealings of the Tories, big business and the corrupt British media. That was around 7 years ago and since then we've grown into a community of over 80 thousand strong and we work in conjunction with over a dozen more pages with a combined total of over half a million page likes. In that time we've not asked for donations or financial help of any kind, we see it as an obligation to our country to speak truth to power and to give the left wing some representation in modern British media culture, however the time it takes to help run a network of this size has basically turned into a full time job which we've done our best to squeeze in around our family lives and work. Unfortunately we've reached a point where keeping up with everything is becoming increasingly difficult and the financial burden of carrying on as we are has been taking it's toll. Any help you can offer us goes literally toward helping us keep the page going and maybe even expand some more. Even if you can donate a quid it'd make such a difference to being able to dedicate the time it takes to research, write and design content for the page and to moderate the swarm of comments we get each day. Politically we live in precarious times and for so long we've felt like the MSM mostly just tell one side of the story. Help us to grow into a minor news network and we'll carry on working our backsides off to make sure you're not left in the dark on issues that affect your life. Massive respect to you all, this page is nothing without you guys, let's keep our chins up and move forward together as best we can in the face of the billionaire tax dodging media barons. We cannot thank you all enough for sticking with us this long, it'd be great to find a way to expand Wear Red into something bigger and with your help we're sure we can do it.
You can find us on our
Facebook page
- 
Twitter
or 
Wordpress
Much love
WR
Everyone's got to start somewhere right? Can you help us reach our first milestone of 10 Patrons? You'll be able to claim you were there right from the start! :)
1 of 4
Recent posts by Wear Red Stand up and Be counted
By becoming a patron, you'll instantly unlock access to 3 exclusive posts
By becoming a patron, you'll instantly unlock access to 3 exclusive posts