Wellness & Wilderness
is creating a Wellness Community & OffGrid Eco Retreat in the Wilderness
Select a membership level
Volunteer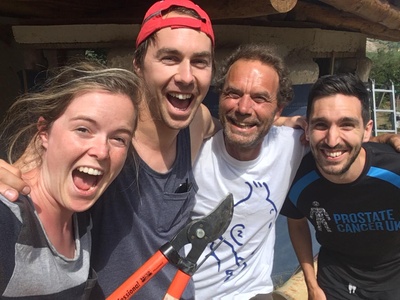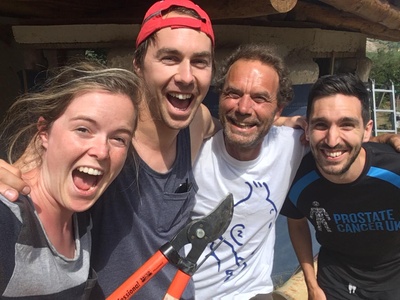 Do you fancy coming and volunteering with us?  When it is safe to travel again, we will need help in many aspects of our off-grid life, from helping in the organic garden, or with natural building, or restoration projects, to helping in the kitchen, or with the smooth running of the glamping and retreats in the warmer months.  If you are fit, capable and able to function up a mountain, away from hair dryers and constant wi fi then we would love to hear from you.

Have a coffee with me....
For the price of buying me a coffee once a month, you can become a part of the family, helping to shape the future via;
Fan engagement via polls
Wellness Wednesday- newsletter of sustainable healthy tips for you and the planet, every other week.  
Access to the private Facebook group for the project. 
Root Chakras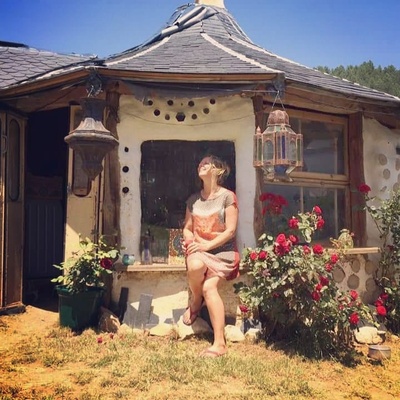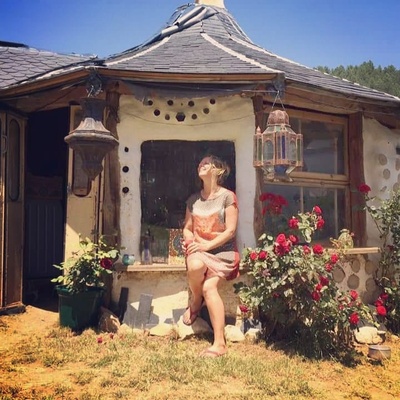 Priority booking on events and retreats that we organise here
1 wellness video each month
And the benefits in the lower tiers
About Wellness & Wilderness
Wellness & Wilderness combines two of my passions - 🌈Wellness & Wilderness🌲
For many years I have worked in Wellness, helping many people with holistic fitness, & natural ways to improve mental health. My passion has been encouraging real people with less mobile bodies and various restrictions, to discover the joys and benefits of improved mobility,  using functional fitness, yoga, pilates, nordic walking, restorative bodywork, &  massage,   My holistic approach to fitness includes self-care and wellbeing as well as lifestyle, diet and creating and teaching ways to include more healthy plant-based food into your life.  
My personal life has not been without its major challenges -  all the usual life stuff,  plus abusive relationships, single parenthood struggles, and some related pretty tough health problems to deal with. I mostly teach and share what has helped me through these turbulent times - being in nature and the wilderness has been a large part of that. 
🌲It is widely recognized that being in nature can help improve mental health. I can vouch for this personally. My healing therapy for the past 10 years, has been immersing myself in nature, setting up Sueno Verde, (Green Dream)  our small eco-project, and HQ for Wellness and Wilderness
🌍 Nestled deep in the Spanish mountains, it is a magical place with very special energy,🌈completely immersed in nature, & situated in a stunning mountain meadow, in the foothills of the Picos De Europa mountains. ⛰🌄 Surrounded by woodland on three sides, with a stream & mountain views on the other sides it's the perfect place to relax, restore and heal.  
I bought the land when my kids were kids, & my granny had died, leaving me a small amount of money- within the first few months my dream of creating an off-grid retreat place was born. This was pre glamping, most of my friends thought I was crazy, & my partner at the time was having none of it.  Instead, we used the place to put on the second edition of a music, performing arts, & sustainability festival also called Sueno Verde. 
I'm the daughter of one of the original environmental campaigners of the 1970s,  so we were years ahead of our time in the world of sustainable events. Way back then in 2005 we held workshops on plastic pollution, used mostly solar & wind power, used compostable food & drink containers where possible, & recycled like maniacs where not.
It was a beautiful event & a big shame not to continue it. However, soon after that, I separated from my partner, also co-organizer of the event, & owner of all the expensive equipment we needed to continue. Me & the girls had to abandon the dream & the land for a couple of years to rebuild our lives. 
Suddenly finding ourselves with no income, we emigrated south for the winter. People were kind to us there & we mended our broken hearts, found enough work to survive, made lifelong friends, performed in a cabaret & spent a lot of time on beautiful beaches, which were almost deserted for most of the year. 
Things were nice there for a couple of years, but the girls began to crave more stability, & soon I was faced with the prospect of moving back to the UK, so they could go to/finish big school.  This was enough to send me on a spiral of depression. I knew without my connection to nature & this amazing place that I would struggle, but I had to support my children - so I came up with the crazy idea of setting up the project, in the hope that others would want to join me along the way.  It has worked, sort of. We have been blessed with many amazing volunteers & friends over the years, who have been happy to share our space and to help bring this dream slowly to life.  
Using natural materials & techniques, & a lot of googling on how to do things, with next to no previous experience or money,  we have very slowly, but sustainably, (with a lot of sweat, tears, & a fair amount of swearing thrown in) - almost completed a small house & an additional outdoor kitchen. We have a few compost toilets, a big permaculture style garden, & most amazingly of all, new year-round HOT showers.
Progress has been very slow, as I was a single mum, Living and working in a different country.  To fund any building or moving the project forward,  I have had to spend long periods of time working in England. Now my kids are grown, I am able to spend much more of my time here, finances permitting. 
Friends have been telling me to set up a Patreon page for years, to enable me to carry the project further forwards, but I thought it was more for techy projects - I couldn't really see what a mud building, nature-loving, wellness warrior could offer. I guess I was a bit scared of putting myself out there too, but now I do see we have so much to offer,  & I'm feeling the fear, and doing it anyway!  
For our supporters, we will offer a range of wellness & sustainability tips & support. Using newsletters/videos of works in progress/email support /  "how-to"  info on our natural building projects/priority booking & discounts on events, retreats & glamping breaks / Regular higher tier sponsors can even earn themselves wellness retreat or glamping break. 
We have used the Coivd 19 crisis-enforced downtime to create a new website.
Patreon pledges have helped towards the cost of equipment of some recording stuff to make videos. 
Visit our Website 
HERE
Our old website is
HERE
I've left it here for sentimental reasons,  and to help to remind us how far we have come. 
Find out more about the project via the old website 
HERE
Follow me on Insta
HERE
Or follow Wellness & Wilderness
HERE


Or if Facebook is more your thing, I have plenty of pages to choose from
SuenoVerde Eco Project community group
HERE
Wellness & Wilderness  page
HERE
Vivacious Vegans foody page 
HERE
My 'Wellness Wonder Woman' page 
HERE
By becoming a patron, you'll instantly unlock access to 2 exclusive posts
By becoming a patron, you'll instantly unlock access to 2 exclusive posts
Recent posts by Wellness & Wilderness
How it works
Get started in 2 minutes