Wendigo Workshop
is creating Arkelon Chronicles
Select a membership level
The Spectator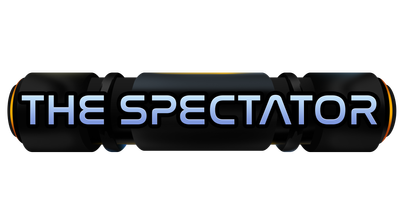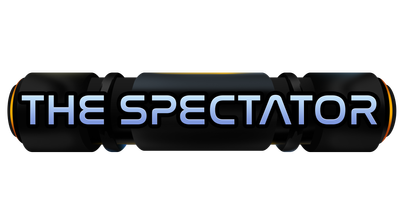 Early access to videos, arts, update notes and other content
Thank you for your support! Every donation is appreciated!
The Explorer
Access to all benefits from the previous tiers
 Access to Patrons only polls
Early access to unpublished content and information
 Early access to lore information and texts about the universe
Access to visual work in progress and development
About Wendigo Workshop



Who are we?
Wendigo Workshop, is a small team based in Quebec, Canada, passionate about roleplaying games and everything geeky. We love what we do, and we are dedicated to bring high quality content and visual to our game. As our team is very small, we will be required to use platforms like Kickstarter to finance large parts of the project, but Patreon allows us to implicate you in the development process a little more.


What is Arkelon Chronicles?
Arkelon Chronicles is a science-fantasy tabletop roleplaying game. The universe is set in a golden age of technology and progress, following the discovery of an old alien ruin on the planet. In the wake of this incredible discovery, more primal races struggled to find their place in this new world, their spirituality and way of life being challenged by the new technologies, while others thrived due to these new opportunities. Gods are slowly forgotten, as machines and technologies are now able to replicate their miracles.

We currently have a playtest version out, to check out the base mechanics and gather some feedback from players.
Where Does Your Money Go?
Money we receive from this Patreon will be used to pay for more beautiful art and to expand the Arkelon universe by helping us creating high quality additional content. It will also help us pay for expenses such as printing and conventions, as well as help us add more physical content to the game (more apparels, custom dices, etc.)

We also really care about the wildlife, the environment and climate change, giving 10% to all Patreon and merch proceeds to the WWF (https://www.worldwildlife.org/).

Our Artists
The colorful and diverse world of Arkelon was illustrated by talented and passionate artists, each bringing their own personality into this world. Below are links to their portfolio, and small description of them:
Jonas Petrauskas |
https://www.artstation.com/artjonas

Jonas Petrauskas is a very talented artist, with experience in many fields, such as graphic design, character design and illustration. His style is very unique and colorful, and his design work always give interesting twists and shapes to his characters. Jonas worked on some of the character designs.
Khoa Trần Việt |
https://www.artstation.com/vietkhoa

Khoa Trần Việt is an awesome artist from Vietnam, working with a small team of aspiring artist to bring high quality work. He worked for mobile games, and is very skilled with character and environment design. His colorful style and designs are always very polished and interesting. Khoa is currently working on the pages illustrations.
Marcel Mercado |
http://marcelmercado.com

Marcel Mercado has quite a lot of experience under his belt, working on other tabletop games such as Dungeons and Dragons, and was featured in publications, such as Imagine FX and Infected by Art. He also worked for game supplements such as those from Kobold Press. He bring a lot of experience to the table, and uses this experience to create very interesting designs. Marcel Mercado worked on the cover.
Nataliia Yaroshenko |
https://www.artstation.com/nyaroshenko

Nataliia Yaroshenko is an artist from Ukraine with a lot of talents. She has experience in illustrations for mobile games, and has multiple different skills under her belt. Nataliia worked on the items and equipment illustration.
Stefano Andrieri |
https://www.artstation.com/andrieristefano

Stefano Andrieri is a freelance concept artist, specializing in stylized art. He was featured in Cubebrush' blog for his "Exosaurus" illustration for Art War 3. He has many skills under his belt, working with 3D and 2D medias alike. His unique style and vivid colors brings a lot of personality to his art, and his design work is very impressive. Stefano worked on the classes logos and some of the character designs.
With this first 100$ goal, it will be easier for us to pay for the website hosting, and use what's remaining to commission more high quality art!

Thank you for supporting us!
1 of 3
By becoming a patron, you'll instantly unlock access to 19 exclusive posts
By becoming a patron, you'll instantly unlock access to 19 exclusive posts
Recent posts by Wendigo Workshop
How it works
Get started in 2 minutes