Wendy Murray
is creating contemplative readings for fellow pilgrims
Select a membership level
Step
Your support at this level will give you access to the "Short Devotions" (Mondays and Fridays).


Stride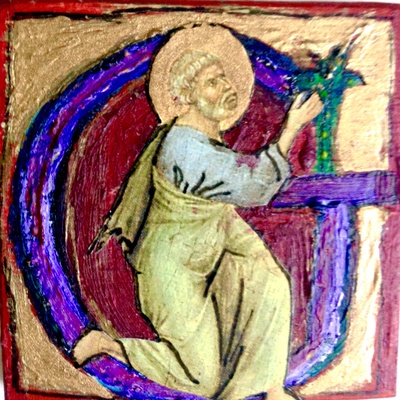 This level of monthly support offers access to the "Short Devotions" (Mondays and Fridays) and "Gleanings" (Wednesdays). It also includes limited patron-only bonus content.


Climb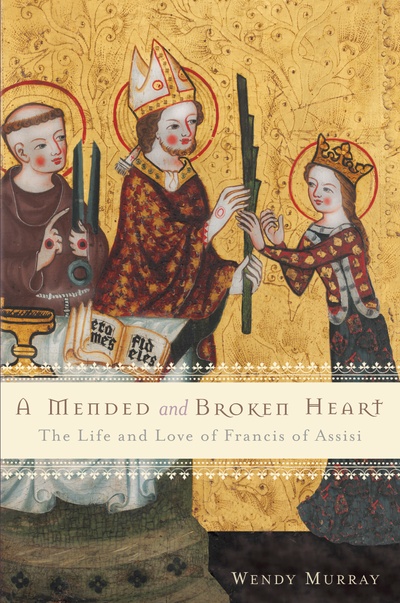 At this donation level you will receive all the above elements (
Short Devotions
and
Gleanings
) as well as a monthly "Google Hang-out" during which I engage, hear your stories, and answer any questions. 

As an added (one-time) "thank you" gift, patrons at this level will receive a signed copy of my book A Mended and Broken Heart, the Life and Love of Saint Francis of Assisi.


About
Thank you for visiting my Patreon page and I hope you will join me for the journey. My name is Wendy Murray and I am a career journalist, essayist, 
author
, interviewer and Christian. Over the many years I worked as a journalist, I reported on countless stories of people who faced difficult and often dire circumstances but whose faith sustained them. In my personal life, I too, have faced many trials over the years, and have scratched out thoughts on paper as I've sought to perceive God's nearness in the midst of them.
This Patreon account, for those who subscribe, consolidates years of reading, seeking, praying and reflection as I have sought God in the midst of life's joys and trials. It is an exercise in spiritual formation through day-to-day reflection. Such reflection can be deemed a "spiritual practice." And spiritual practice has been an integral aspect of Christian spiritual development since the dawn of the church. I have certainly found it to be so in my own life.
The early Christians--those who lived in the centuries immediately following the life and death and resurrection of Jesus -- developed concrete practices of the faith that have helped shaped contemporary models of the faith practices, things such as contemplation, literary expression, and journaling. The exploration that I offer here, I hope will challenge seekers and believers to dig deeply and to linger, to encourage interior reflection and also concrete expression. The weekly readings facilitate a kind of "exercise regimen" to strengthen your soul, heal your mind, and deepen your understanding of God and possibly spur you to begin to express the deep thoughts and longings of your soul.
(Illustrations and most photos are my own or in the public domain unless otherwise noted.)
Monday:
I will post a 
"Short Devotion" 
-- a brief collection of short verses, prayers, words from writers and thinkers, and my own reflections;
Wednesday:
 I will post
"Gleanings"
--a short reflective essay from my journals coupled with meaningful quotes from writers and saints who've expressed their own thoughts on the human journey; 
Friday: another "Short Devotion" 

I offer these systematic devotional readings and reflections as one who has walked a long road with unexpected blessings and sometimes difficult turns, as I am sure is also true of most of you. Such is the journey of faith. These posts are mere morsels of the fruit of my own Christian pilgrimage over many years of seeking God. I hope they will be food for your hungry soul. 
Below you will find the first two weeks of published material that represents the kind of readings I offer. These are the kind of devotional readings you will experience day-by-day each week with me here. I look forward to walking our faith journeys together.
Become a patron to
Unlock 160 exclusive posts
Connect via private message
Recent posts by Wendy Murray