Wensleydale Cheddar
is creating manga podcasts and video essays
Select a membership level
Cheddar Casual
Your support is appreciated! You get:
A shout-out at the beginning of the next video
Your name in the end credits!
A Pokemon named after you whenever we stream a Nuzlocke!
Access to the Pokemon Sun &  Moon watchthrough mini-podcast backlog!
Edam Enthusiast
Your support is greatly appreciated! You get:
To request a short series to be reviewed on the Manga Mosaic podcast
Access to the monthly Yu-Gi-Oh! manga thread
Access to the backlog of Cannon Busters watchthrough vlogs
All of the previous rewards
Jarlsberg Journeyman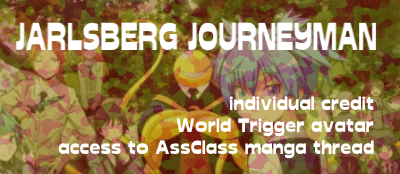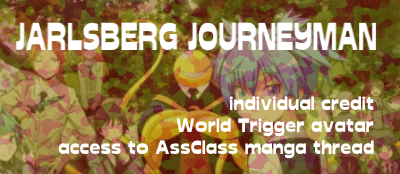 Your support is incredibly appreciated! You get:
A World Trigger duckface avatar like the ones we use on Youtube, which will be displayed next to your name during the credits! Photo or reference required
Access to the monthly Assassination Classroom manga thread
All the previous rewards
About Wensleydale Cheddar
Welcome, welcome, welcome, dear all. I'm your stammering sentient twink of cheese,
Wensleydale Cheddar
. You might be wondering, how could a sentient twink of cheese possibly host two Z-grade podcasts about Japanese comics *and* a series of video essays? Well, they said it couldn't be done, but I proved them wrong!
My main show is currently
Duckface Diaries
: our monthly retrospective podcast on the long-running sci-fi Shonen Jump manga
World Trigger
. Come join HovinwithanH and I on our underdog adventure through tactical battles and Ashihara's deadpan comedy as we recap the manga and discuss its themes, character dynamics and story structure!
Manga Mosaic
is the series of podcasts and video essays where me and multiple guests take a look at a variety of manga, often from a leftist political angle. In the podcast edition we usually talk about new series and one-shots in Shonen Jump, such as this piece on the
Death Note
one-shot and how the framing of Trump has often been misinterpreted in it.
On the video essay side, my proudest long-form projest is
Cross Account
Is Hot Garbage and Here's Why, an in-depth dive into an incel manga and the Shonen Jump editorial staff's general boys' club attitude towards women.
This process of mangathirstquenching can be quite time-consuming and costly, but your support could keep the podcastmaking going! It would cover my livingexpensespaying while giving me time to do some scriptwriting! If you decide on patronbecoming and moneypledging, you can expect a lot of my gratitudeexpressing!
...Yes.
You can expect at least one podcast to be released every month, plus a long-form video essay every time we hit a Patreon goal (Patrons choose which one). You can listen to our shows on Youtube, plus pretty much every podcasting sites. So come join us on our journey, and as always, remember to trigger on and bugger off!
-------------------------------------
Podcast links:
Anchor
//
Youtube
//
Spotify
//
Apple Podcasts
//
Podbean
//
Breaker
//
Overcast
//
Radiopublic
//
Pocketcast
//
Podbay
//
Player.fm
//
Listennotes
//
Castro
//
Google Podcasts
//
Patreon
//
Twitter
//
Wensleydale's Twitter
//
Hovin's Twitter
//
Hovin's Hideaway Podcast
//
Twitch
//
Composer's Soundcloud
Avi by Anita S.
If we reach this goal I will be able to devote time to one of the following long-form video essays, Patrons will choose by majority which one it'll be:
Samurai 8: the Jordan Peterson of Manga
Act Age Is Only a Symptom of a Larger Problem
The Not-So Radical Philosophy of Dr. Stone (a response to AnimeUproar)
Keikaku Is Good, Actually? A Defence of Foreignisation in Manga Translation
I Suffered Through Index and Now You Have to Share My Fate
Untitled Demon Slayer Essay
Untitled Jujutsu Kaisen Essay
Untitled Blue Flag Essay
Friendly Faces Everywhere: The Problem with South Park Season 21

...Or, you can also choose Episode 3 of World Trigger Abridged edited anew, up till now lost to time in a broken Premiere file!

2 of 10
By becoming a patron, you'll instantly unlock access to 113 exclusive posts
By becoming a patron, you'll instantly unlock access to 113 exclusive posts
Recent posts by Wensleydale Cheddar
How it works
Get started in 2 minutes