Susi Grey
is creating Werewolf Stories and Art
Select a membership level
Official Patron!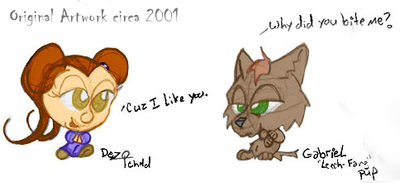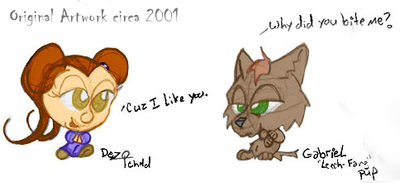 You are amazing! You have my thanks and appreciation. <3 <3
AND!
Sneak Peeks at sketches, doodles, and written WIPS (works in progress) shared nowhere else!
Access to my Discord Chat!
Regular updates on the books.
Includes Discord benefits
Work-in-progress updates (digital)
Behind the Scenes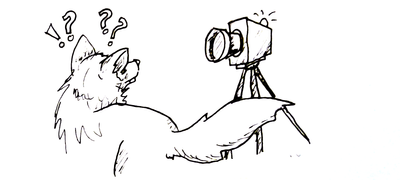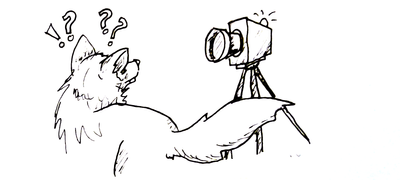 You'll be privy to a dearth of information as I character-build.
Hangout sessions (via Discord) where you can ask any of the characters questions while I work on art.
General Discord Chat Access!
I'll send you a personalized, handwritten thank you card.
Includes Discord benefits
Work-in-progress updates (digital)

Behind-the-scenes content
Personalized Poem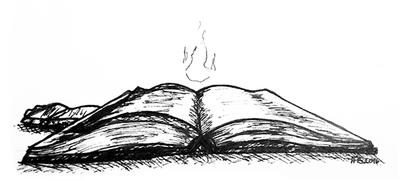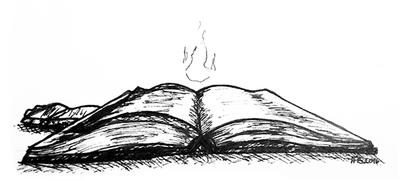 I'll write a werewolf poem, just for you. Theme ideas:
Transformation Scene
What its like to Smell Socks for the first time with you new nose
Haikus
It will be shipped straight to you, hand signed, on pretty paper.

* These are a once a month option. You need to claim it to get one.
Includes Discord benefits
Work-in-progress updates (digital)

Behind-the-scenes content
About Susi Grey
Hi! My name is Susi Grey. Thanks for stopping by to check out the werewolf-goodness I have to share. I'm an artist, writer, and mom creating works of
Werewolf Fiction
. These works run the gambit of genres, perspectives, with a healthy dose of solid character development. Basically, I take a subject or theme - and add werewolves.
Schedule:Werewolf Wednesdays
:
-
Patron-Only
Every other Wednesday, I post World Building bits, story snippets, chapter sections, and maybe an illustration or three.
-
Public
On the off-Wednesdays opposite of my normal content posts, I will offer werewolf news, updates for upcoming games or other such stuff. Look for Live Streams on these Wednesdays!
Full Moon Panic
:
-
Patron-Only
Every FULL MOON, I will post a story snippet, chapter, art, or a world-building bit that regards transformations. These may be transformation scenes, art, storyboards or etc, either as WIPs (Work in Progress) or as the final scene.
-
Public
Look for Live Streams to see me work!
Who are you?
Like werewolves, I lead a double life. During the day, I am a freelance artist and designer who loves geeky-nerdy things. During the night, I'm a single mom who roughhouses with her kids, dreams of mountain foothills in deep forests and fantasizes about shape-shifting under the moon.
The upside is my kids love wolves too. ;) So we often howl at the moon with each other.
My plan is to get at least three books published this year! That would start me on the right path, generating royalty income so that I won't have to rely on a full-time 9-5 job. This would give me time with other important things, like my kids! So, the money from my Patrons will go to paying for tools, supplies, and household bills. Check out the rewards tiers for more on what's in store!
Projects
I have three big projects and several small ones in the works. This includes all kinds of things like novels, novel series, short stories, poetry, comics, and art. If I have the time, there might be some animation work thrown in there as well, because why not?
The
Ulf'el Chronicles
is my current "big project". It is a
modern-period
,
horror-fantasy
and digs up the deeper psychological horrors of being human in today's world, but from a werewolf's perspective. You'll get world building, language-crafting work, story (wip) snippets open for critique, backstories, character sheets, and more along with finished novel chapters.
Sample:
Impulsively Mariska reached out a hand, wanting to ease the poor creature's suffering. The wolf's fur was soft to the touch where it wasn't caked by blood. There was also a strange sensation of numbness that ran up her hand and into her arm. Suddenly, there was an increase in the pulling force between them. To her horror, Mariska's hand faded into a smokey, mist-like stream. This process slowly and painlessly crawled up her arm. Then, where her hand once laid, the wolf's own form also began to dissolve. The two mostly insubstantial streams flowed to the center of the ritual circle and melded together into a single swirling mass of light and misty-fog. Mariska clawed at the floor for purchased with her still-intact hand in an attempt to escape. The she-wolf scrambled with what was left her broken legs in the opposite direction. But the force pulling them together was too powerful. Their feet touched. In that instant their feet and legs faded and blended together. The sensation of utter numbness was awful. Panic set in. They desperately pushed away from each other, but where ever they touched each other they merged.

- "Doves Blood: Book of Names", Chapter: The Bonding
Other Works:
Trinity Saga (Novel series), Dez and Gab (comic series), and various Short Stories and Poems make up the rest of it. Depending on what publication I want to try and submit my work to, and if I'm illustrating it as I go, you may get more werewolf goodies. Nom, Nom, Nom, Maul.
NOTE about the Content:
These are tales of horror, terror, and uncomfortable topics likely to invoke rage. You are warned.
This will fund sporadic purchases of needed equipment. Like a decent camera, microphones, and help pay part of my monthly Adobe CC subscription! This will improve my vlogs.

1 of 3
Become a patron to
Unlock 50 exclusive posts
Connect via private message
Recent posts by Susi Grey
How it works
Get started in 2 minutes