Wesley Ayers
is creating The Art of an Atlas (a book of art and writing)
Select a membership level
Trailhead
Imagine we're hiking along a 100 mile wilderness together. We will laugh, get lost, and be inspired by each other to keep running up that hill. Our trek is together, and the destination is a book. This is official patron status. This means you'll get my endless appreciation for joining my journey, and access to my patron-only feed. This acts like an open artist journal that includes never before seen works of progress, finished artwork, sketches and excerpts of writing. 
Bluebird Day
Such great weather has been known to cause a strong sense of euphoria and a hearty fist pump. You have exclusive access to free images I've made for you alone to use as wallpapers for your computer, phone or tablet.  And of course, the above rewards.
Visitor Center: Yellowstone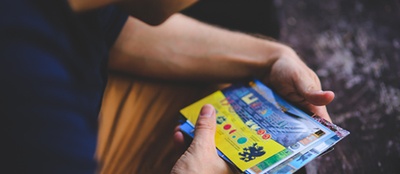 Before we adventure together, I want to mail you a wooden postcard with a hand illustrated design made just for my patrons. I want you to have a little bit of original art from me, a note of encouragement, and a thank you for your generosity.

About

Allow me to introduce myself. My name is Wesley Ayers, I am 30, and currently based in Northern California. I am an artist that grew up in a small town in southern Illinois. I didn't have many friends, which taught me to confide on the surface of things. Like paper and canvas. Or people. I moved to Kansas City when I was 18, where I would spend the next ten years wrestling against, and through, my narrative.

I've been working on this for my entire life. There is something really impactful when we see our story in someone else's. We feel validated, and affirmed. Less alone, or more human. I have twelve years of journals, paintings, drawings and prose that have documented my navigation through broken things. I painted because I had trust issues, and needed a trustworthy friend. I wrote so I could survive, and learn to forgive. To walk through the void, and to heal. To move on. I grieved in color. I bled in ink. And somehow, over time, a sense of a map emerged while I was lost out there. I forged my own path, and I want to bind it all together like an atlas for you to read. Ultimately, I am making the book that I couldn't find when I needed it.

This is my story, the scenes and the stanzas. I invite you into this project, into my honest life, and I ask for your help to bind these pages together. I have more paintings to paint, more drawings, and more words to write to bring this whole thing together. This will take a lot of time, but I think we can make something really impactful.

Thank you for your time, your love and support. It's changing everything. 
Venture Onward, 
Wesley

When I reach 60 patrons, I will be able start treatment again for Lyme disease
1 of 1
By becoming a patron, you'll instantly unlock access to 19 exclusive posts
By becoming a patron, you'll instantly unlock access to 19 exclusive posts
Recent posts by Wesley Ayers