What If World
is creating a story podcast for kids.
Select a membership level
What Iffer
We sing your praises from the Podcast-tops! You get:
Our backlog of ad-free episodes!
Early access to new episodes, ad-free and with higher audio quality
Occasional bonus content (outtakes & shorts)
A better chance of getting your question answered as an add-on or in our monthly Patron-only story!
A Shoutout on the show! Message us with your kid(s) name & which character(s) they want to hear from
Fish-Eye Knight
The Dorse is with you! As an honorable Fish-Eye Knight, you get:

All previous rewards.
What If World bonus audio: mini-episodes & audio activities!
A personalized Thank You written to your entire family!
Exclusive Seasonal Swag for one child (4x/year, outside of US, a thank you note will be sent in lieu of large items) 
What Iffenturer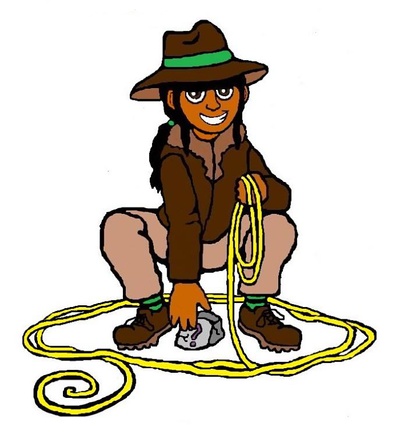 You're helping us explore every corner of What If World. How many cool surprises will you help us find?

All previous rewards.
UP TO THREE children in your family get their own Seasonal Swag! (outside of US, a thank you note will be sent in lieu of large items)  
All the bonuses! PDF activities, guest appearances by Mr. Eric in the kidsphere, & whatever we can dream up to entertain our biggest fans! 
Friends & Family Value Code:  Base cost (33% off) all  merch on our Threadless store. We make $0 off your purchases, so you can max out your gear!
About
Thank you so much for being
What If World
fans! We hope our stories have brought joy and imagination into your kids' lives... and maybe a few moments of peace into yours. Our show exists thanks to our loyal patrons, and we're honored you're checking out our page.
WHY WE'RE HERE
Mr. Eric works on What If World while helping raise his new baby. He records and edits between changing diapers and chasing down leads, and he knows he's a very lucky dad. Eric hopes to contribute more to the household and start saving for baby Callum's future. With your support, he may someday hire help with editing in order to devote more time to all of you!
FREEBIES & SAMPLES
Here are some of the bonuses we offer. They're yours just for checking us out!
Outtakes
for every patron! These are from the end of episode 85.
Patron-Only Episodes
for Fish Eye Knights, like this one with Fred the Dog!
Companion Worksheets
for What Iffenturers, along with other fun activities & surprises. 
Invent a Character
as a What If Wizard, like Hungry Bungry from episode 84.
Be In Your Own Story
as a Crown Questioneer, or, if you prefer, simply get your question answered once per year, guaranteed (we get 100s of Qs each month)!
ABOUT MR. ERIC
Mr. Eric has worked with kids since he was still one himself, teaching karate to youths at age fourteen. He did children's theater in Boston at age 19, and volunteered as Petey the Pirate for the Marshfield school system throughout his college years.
     After graduating from BU with a Bachelor's in English, he directed the Little Gym of Brooklyn Heights, teaching gymnastics, karate, and motor skills to infants, toddlers, and grade-schoolers. He was also Program Director of New York's Galli Theatre, performing at several Manhattan schools and hospitals as a host of fairy tale characters. Then, he taught preschool for STAR education in LA and, most recently, was the assistant director of their county-wide theatre program.
     Now he puts every ounce of energy into making great stories for your kids while raising his own.
At 500 patrons Mr. Eric will be able to hire some part-time help with editing, so he can release more Patron-only bonus content!

Mr. Eric will release a Patron-only miniseries once he reaches 500 supporters.

3 of 4
Become a patron to
Unlock 185 exclusive posts
Connect via private message
Recent posts by What If World