When Particles Collide
is creating Music, Tour Documentaries and Essays
Select a membership level
FUNDAMENTAL PARTICLES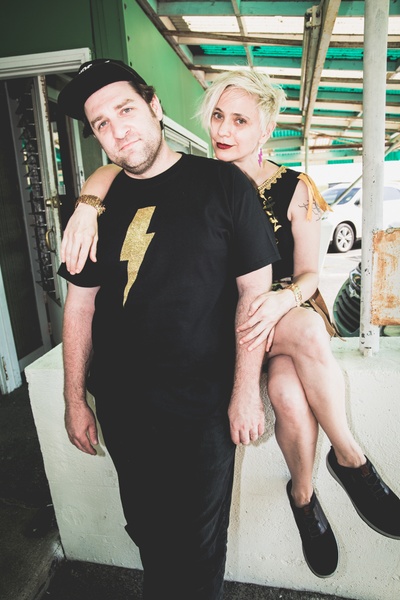 You are here for the music, and that is awesome! New Music, every month. Sometimes you'll get new rock songs, sometimes new acoustic version of old songs, or songs we're working on, sometimes you'll get covers of both famous songs and songs written by the indie bands we meet on tour. These songs will be digital downloads.
DYNAMO PARTICLES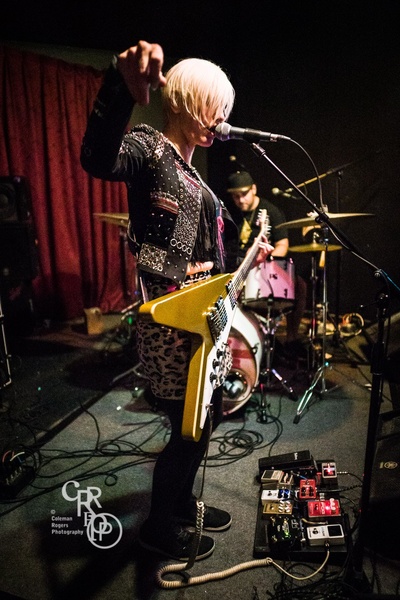 You get new music every month and every two months you get a short tour documentary about our life on the road: the people we've met, the places we've seen and reflections about a life in constant motion.
TRIMODAL PARTICLES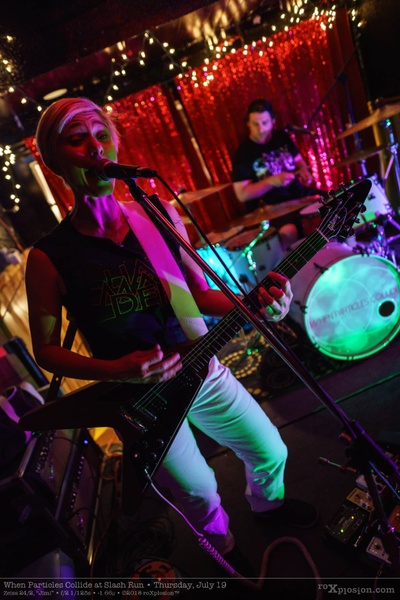 Access to the one new song per month as in the previous tier, plus a short tour documentary every two months, and monthly personal essays about life on the road. The Documentaries will give you a rare look at what it's like to be a full time DIY touring artist and we think they're often quite humorous as well. Sasha's personal essays are a little more serious and often explore the wider scope of the social and political landscape of our country as seen from the eyes, ears and heart of a continually traveling artist. 
About
Sasha Alcott and Chris Viner, (that's us!) are When Particles Collide, a musical duo making records and touring the country full time. We independently record, release and distribute our music and book all our own shows under our company, Unstoppable Rock LLC.
We've been full time since June of 2017 and play around 200 shows per year. We don't keep a house or apartment anywhere, we are nomadic, continually traveling the US and Canada, playing shows and making new music along the way.
Before becoming full time musicians Sasha taught high school chemistry for 18 years and Chris worked in the car business, and took on a variety of part time work including nannying and food prep. But nothing compares to being able to dedicate ourselves FULL TIME to making and playing music. The quality of our work has increased dramatically since June of 2017, because we have the time and energy for practicing, writing, booking, and promoting our shows. We are also connecting with so many more people that our influences and desire to grow and flourish as a band are ever increasing.
In order to keep the van rolling and the music spilling out of dive bars, rock clubs, people's living rooms, and coffee houses all over the US and Canada we've teamed up with Patreon.
Together with our friends, fans, families and fellow musicians who pledge to support us on a monthly basis we are going to:
Continue recording at least one new song per month.
Continue putting out one new full length album on vinyl and CD as well as online at least once every two years.
Continue to book and play around 200 shows per year.
Plan and book an overseas tour in 2020.
Increase our promotional efforts surrounding our tour dates. We will reach out to local radio and media so we can be on air and in print. We'll be able to do this work by hiring other folks to do some of the more mundane administrative work required at Unstoppable Rock LLC.
Continue to be Unstoppable.
For each level of support we've got great perks for you!
Can't wait to connect more with all of you. Hop on in, the van just had an oil change and tire rotation!!!
Release all of our previous Tour Videos and Sasha's Personal Essays that have been made since June 2017. There will be nine videos total.
2 of 4
By becoming a patron, you'll instantly unlock access to 55 exclusive posts
By becoming a patron, you'll instantly unlock access to 55 exclusive posts
Recent posts by When Particles Collide