Whirling Bliss
is creating ~We're increasing the world's bliss 25% by raising yours 1,000%!
Select a membership level
12 Hour DAILY Energizer Sessions
Experience 12 hours a day every day of Heartfelt Energy! The session will begin at 10 am every day and run through to 10 PM.
Please include your city and state - and country if outside the US. 
24 Hour DAILY Heartfelt Energizer Bliss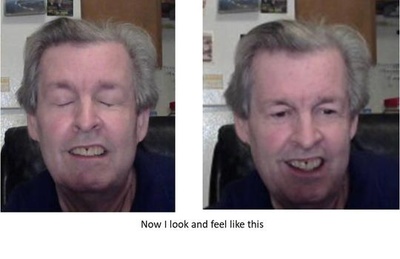 Experience 24 hours of nonstop bliss broadcast to you 24 hours a day - every day - from the Heartfelt Energizer! Please include your city and state - and country if outside the US.
TWO Energizers DAILY 24 Hour SESSIONS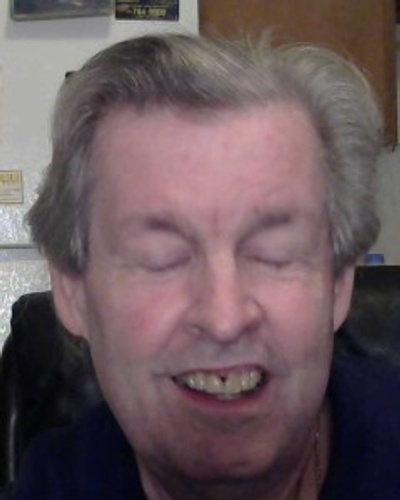 Experience TWO Heartfelt Energizers 24 hours a day pointed to your location DAILY hours a day every day!
Please include your city and state - and country if outside the US.

About
"I really recommend this, everyone! It got amazing after Kelley directed it at me thousands of kilometres away. I felt more positive and my pain levels decreased. I was so delighted I bought one of his machines."
- Elizabeth Mandzuk, Western Australia

"Hi Kelley, I just came up with a batch of ideas that will transform certain industries....The ideas keep coming!"
- David Allen, Idaho


Is it hard to believe? You're invited to watch the video down below so you can notice what you feel while watching it. Let your experience be your guide.
Let me be the first to admit that it looks kind of different for me to be holding a fan to the camera. So let me explain.
What you're looking at is a
"Heartfelt Energizer"
attached to an ordinary fan. There are six active aspects to the Energizer that I believe work symbiotically together to increase its performance including copper, gold, quartz crystal, ceramic, and an orgone pyramid. A sixth critically important aspect is the whirling motion that multiplies the effects of all of the component parts.
The combination of all those items produces massive amounts of Bliss Particles (negative ions) and friendly
superconductor frequencies
that just might allow you to have a Heartfelt Hall of Fame Coincidence take place. You'll decide whether that happens for you.
The first shift viewers usually notice is a rapid relaxation.
Or it could be goose bumps or tingling.
How could the Energizer make you feel something even thousands of miles away?
With today's technology we aren't necessarily far away. We think nothing of it if we watch a music video that brings us to tears. Cameras work by recording the light and any electromagnetic fields in front of it. Those fields get passed down the wires and then out the other end onto your screen. Whatever is in front of the camera gets picked up - especially if there is an object generating a huge number of frequencies like the Heartfelt Energizer does.
So the question is, will you feel it? You decide! This is why you are being given this opportunity to check it out for yourself so that you can see and feel the value before joining this movement. It's an unusual movement because there are no meetings to attend. You simply change the world by feeling better yourself!
Your DAILY Heartfelt Energizer sessions will start right away at the times indicated in the tier(s) you've selected.
One lady by the name of Lorie said her blood pressure fell 47 points in a matter of minutes. We call that a "Hall of Fame Coincidence." Keith reported that his back spasm, which he rated as a seven in intensity, dropped to a one in less than five minutes of watching.
What we're doing here is a new thing. I hope the frequencies touch you as well. If you like the feelings you get, you can get more great feelings for as little as $1 dollar a month right now.
There's no need to sit in front of a screen or listen to me talking. You can be doing anything at all...washing clothes, driving, or even sleeping.
For example, Nancy lives 400 miles away when a Heartfelt Energizer was directed her way. She loved the instant results so much she wanted to become part owner of the business!
By the way, the photo you see just below was me a few years ago at the age of 65 or earlier. Yeah, I was fat.
And I got even fatter avoiding cameras as best I could.
The video you saw below the photo is me now at the age of 69. Let me just say, I love those Hall of Fame Coincidences!
I wasn't too happy, either. LOL
Be sure to enlarge the screen for a huge increase in the effect! (You can do this by clicking on the YouTube logo after starting the video.)
If you like what you've just felt Your DAILY Heartfelt Energizer sessions will start right away at the times indicated.
As a subscriber, you'll also have FREE access to more truly unique information on this site, such as "Are my microtubules like flutes that organize my DNA, and is 4G and 5G starting to play the wrong notes - messing up my DNA?"

Why are the prices so low?
The vision is simple:
"We are raising the world's bliss 25% by increasing yours 1,000%. When we reach those goals, we will double them."
This is another reason for the low priced tiers because each subscriber is a potential 1,000 percenter. With more subscribers, we can reach the 25% and 50% goals faster.
It's true, I could charge ten times as much, considering how nice Hall of Fame Coincidences can be, but I'd rather reach more people than try to get rich off of a few.
Please let your family and friends about what you have experienced by sharing this page with them.
Besides, there's a good chance you'll want to order one or more of your very own
Heartfelt Energizers
once you experience them.
Whatever tier you choose is likely to pay you back many times over in the first week due to eating less, needing fewer supplements, earning more money, etc.
You can order tiers for different locations, too, for relatives in another city or state, for example
.
Any subscription entitles you to articles you just won't find anywhere else.
What's the Whirling Bliss vision?
The Whirling Bliss vision is to get you to 1,000% really fast as well as your family and friends. What if everyone in your life felt like the people in the photo below? Would it make a difference in your day?

Thank you for subscribing by becoming a patron. With your support, I can provide greater help to those who are in crisis mode who don't have access to computers, such as those in nursing homes.
Become a patron to
Connect via private message
Recent posts by Whirling Bliss