White Werewolf Tavern
3d printable fantasy 32mm (+75mm!) miniatures STL for your games
Select a membership level
Adventurer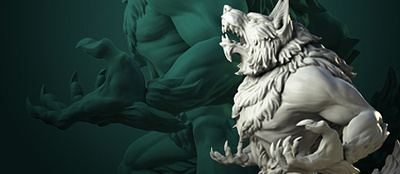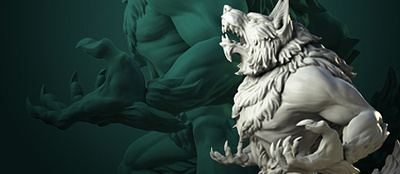 Thank you for the great support!
Includes:
Monthly release consisting of 12-15 very high quality miniatures 32mm and 75mm bonus scale (with possible bonus variations)
1 additional HUGE creature or monster (Goal reward)
1-2 monthly busts
Custom bases
Access to the Welcome Chest (13 miniatures)
Access to the GOAL REWARDS
Access to the LOYALTY REWARD PROGRAMME
Access to the FULL LIBRARY DnD 5e style stat blocks for our unique models
50% off for our MyMiniFactory store
All models will have a pre-supported STLs provided
Access to the Discord and the community
Ability to Vote
Includes Discord benefits
Merchant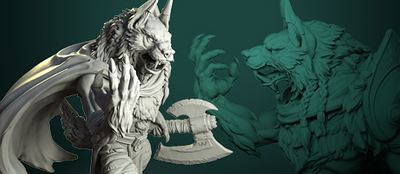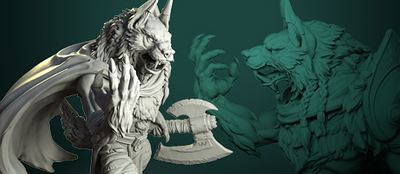 Thank you for the great support! Includes:
Previous Tier rewards

Ability to sell 3D prints of our models!
This acts as a license to use our models for commercial purposes. You retain this permission as long as you are subscribed to this tier IMPORTANT!* Please read the licence informations regarding this tier in the patreon's descritption and "readme.txt" in the release folders
Includes Discord benefits
About White Werewolf Tavern
It's so great to see you in the White Werewolf Tavern! Come on in, take a seat with us by the hearth and prepare to see some wonderful things.
Every month, The White Werewolf Team brings you some incredible 3D miniatures for your tabletop games.
You can expect at least 18 unique and high quality miniatures each month with variants in both, gaming scale (32mm miniatures sets + DnD 5e style stat blocks for our unique models) and painting scale (75mm) and at least 1 bust is always guaranteed.  All the miniatures come PRE-SUPPORTED and test printed, making sure that all you have to do is import the STL into your slicer and press print, guaranteeing success every time.
Your support is very important for us! 
Become a patron now and get 40+ ultra high quality STL miniatures for $10 - December monthly release "Lifeless eyes", 9 bases, Welcome Chest and bonus bust set!

1. December monthly releaseLifeless eyes (25 unique miniatures for Adventurers and Merchants)
Semenriel Dark Reaper 32mm and 75mm heroic miniature
Three necromancers 32mm and 75mm heroic miniature
Undead monster
Winged undeads set 6 miniatures
Banshee set 6 miniatures
Death Reapers set 6 miniatures
Set of masks 
3 Busts
4 unique bases
2. Welcome Chest Busts addition (3 busts)
3. Welcome Chest (12 miniatures)

Oleana the Werewolf Queen
Kunar the Giant Slayer
Demon Huntress
Diorama "Give me the eggs!"
Amphipaha
Common Slimer
Slimer with Hamburger
Happy Slimer
Pixie bust
Minotaur bust
Werewolf bust
White Werewolf Shield
4. Loyalty Rewards
1 bonus miniature every month for Patrons that support us for two consecutive months
King Eonkar - 3 month Loyalty Reward (exclusive miniature only for our patrons that support us for three consecutive months) 

5. Pre-support files for all our models are compatible with all MSLA and SLA 3D printers with a minimum 5.5" display.

FDM printers unfortunately aren't natively supported by us. All of our models go through a print verification process to make sure that they can print on any and all machines. Due to this, there might be a delay of a few days for some models' pre support to be added while they finish the verification process.
6. We offer 3 variations of release distribution; Google Drive, Itch.io and MyMiniFactory links.

Google drive and itch.io links are updated as soon as the release becomes available and are active distribution means. They are operational only during the release month and are disabled once the release completes.
MMF fulfillment is a post release distribution. The link will be sent out to qualifying Patrons one week after the completion of any given release. For example: the May 2023 release will be distributed through MMF during the first week of June 2023.
7. DnD 5e style stat blocks for our unique models every month *STL files and printed miniatures are for personal use only. Please don't share!

Our Previous Releases you can buy here:
MyMiniFactory

Cults3d


Our social networks:
Instagram

Twitter

Facebook
Our Rules:
All copyrights of the materials on this page belong to White Werewolf Tavern.
The files (.STL) are provided under the Creative Commons Attribution-NonCommercial-NoDerivatives 4.0 International (CC BY-NC-ND 4.0) license. More information is available here.
You can take photos and include our models in videos and live streams as long as you provide appropriate attribution (tags and links).
All of the previous points apply for the Merchant Tier as well, with the exception that they have the ability to Sell Prints of our models (not files!) as long as they remain in that Tier. Even in this case, that rule still applies: you can't use our files and models for Kickstarter, Patreon, any other crowdfunging project or make casts/molds, selling them in boardgame boxes or similiar.
P.S.
White Werewolf Tavern is our home. We hope that the tavern will become your home too. Welcome, friend!
White Werewolf Tavern only lays claim of ownership to the creative description and concept art of the included character and is not directly associated or officially endorsed by Wizard of the Coast.
All Wizards of the Coast content provided under terms of the Open Gaming License Version 1.0a available in the SRD
©2021 White Werewolf Tavern. All Rights Reserved.
We will add new busts to the Welcome Chest
9 of 9
Become a patron to
Unlock 35 exclusive posts
Connect via private message
Recent posts by White Werewolf Tavern