Wholesome Addiction
is creating Podcasts
Select a membership level
Dirty Minds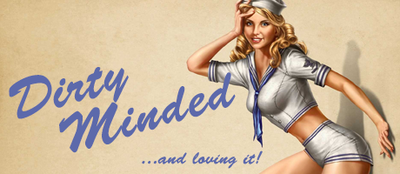 You make us go. We love you guys, seriously. All monies to go to costs of running the show. This is basically a fist-bumping-badassery Tip Jar ya'll. Pull out yo dolla bills and show some love - here comes Trampstampia!
Includes
Help Trampstampia become a REAL girl!
The beatific glow you get when helping fellow pervs
About
Who we are:
So when setting this thing up it said, "...authenticity and sincerity are the way to go." Okay, deep breath. We are Wholesome Addiction. Three middle-aged nerdmen that watch porn, talk about it, have sex, talk about it, do stupid sex things, talk about it, and answer sex questions... by talking about it. 
Not enchanted yet? Standby -
A little bit about us, Sean punched the first girl that offered to have sex with him in her face. Beef once ejaculated so hard he gave himself his own facial. And Operator once went in for tonsil hockey and his date threw up in his mouth. By anyone's definition we are TOTALLY winning at life. We also have a podcast. 
Link: 
Wholesome Addiction
We love you all and thank you for anything you might give.
What can we say about this goal. We plan to end world hunger? No, that's not really us. Honestly this goal will go 100% to getting Op some better gear with a baddass gain (loudness) control. You know, so he isn't shouting at us all the time. We figure 250 casts in - we should think about looking into that. Also paying for our current expenses we deal with putting out the show. 

If we reach this goal the next one will be launching another awesome venture as a companion for Wholesome Addiction! We are stoked!
1 of 2
By becoming a patron, you'll instantly unlock access to 1 exclusive post
By becoming a patron, you'll instantly unlock access to 1 exclusive post
Recent posts by Wholesome Addiction