Keeping our podcasts free is important to our goal of spreading story and helping the talented writers, artists and composers we work with find new audiences. Because we have always seen our projects as a form of community building and collaboration with our listeners, we wanted to create a way for our biggest fans to become a part of what we do.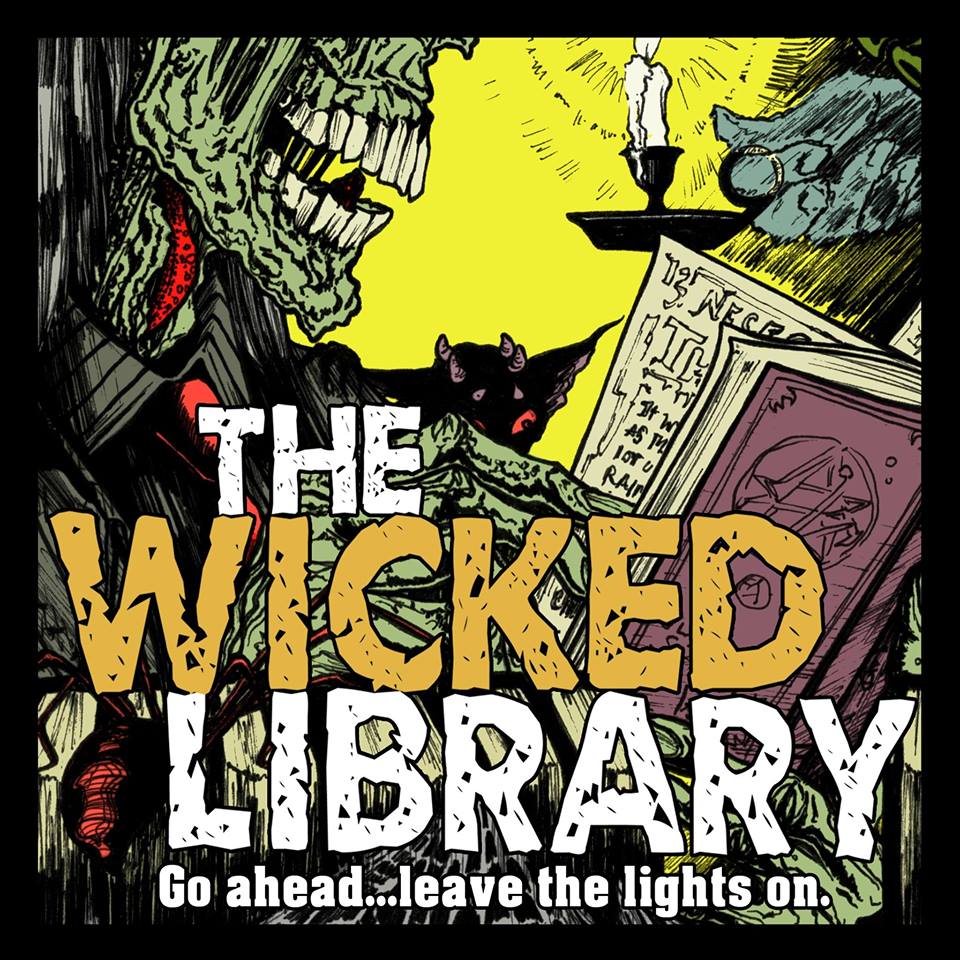 While we share the show for free, most things involved with making it are not free - there are hard costs tied to making each episode that we largely pay out of our pocket. These costs include hosting the websites, storing the audio files you hear, and maintaining and upgrading microphones, cables, and other recording equipment which wear out over time. It's always surprising when we look at the list of costs involved in making something "free."

How can you help?
Supporting us in Patreon is a way for you be a part of what we create and ensure its growth and sustainability. It also means we can create the normal 24 episode season run as well as even more story for you. By becoming a patron, you are not only a fan and listener, but you're a part of helping bring our creations to life.
Patreon gives us a way to offer fun rewards as a "thank you" for showing your appreciation and support of our projects. Have an idea for a reward you don't see? Let us know! Patrons are partners!
Our Wicked Team currently pays for you to listen
Not only do we pay the hosting bills out of our own pockets, but the show is created by people who volunteer their time and talent to our shows - talent and time that we pay for mostly from our own pockets.

What are you supporting?
You are supporting the Wicked creators who write, read, select and edit the stories, record the vocals, write the custom music, mix the shows, maintain the websites, write the show notes, and create artwork. Everyone involved gives it their all with a strong focus on quality.
Is it worth your support?
We're proud of what we make because great sounding final audio is what our listeners deserve. In addition to creating shows we and you love and are excited about, most of us have full-time commitments and other obligations.
Why Patreon?
Our patrons can help us focus more time on the quality and development of the podcast, and also create the opportunity to reward the people who give their time and talent.
Thank You!
We can't put into words how much it means to us that you listen to the shows each time we post a new episode. Your feedback, support, and love of the worlds we create are what keep us going.
I can't afford $2 a month
There are many levels of support, but if you can't afford to back us financially, please
leave a star rating and a written review of the show in iTunes
, and tell a friend! The more people who hear the shows, the more opportunities we have for continued growth.
About the Wicked Library
The Wicked Library is a bi-weekly podcast dedicated to bringing you the latest stories of horror by the newest and best independent authors. The goal of the show is to help writers, artists and composers find new fans, to grow the horror community, and to entertain our listeners.The 2015 Award Nominated, 2016 Award Finalist, & 2017 Award Winning podcast was created and hosted by Nelson W Pyles for five seasons. Nelson passed the hosting torch to host Daniel Foytik in 2015. Nelson remains the voice of The Librarian and has a consulting role as Executive Producer along with Cynthia Lowman, also an Executive Producer.