William DeMille
is creating gardening videos to help you have the best garden of your life!
Select a membership level
Garden Questions and Answers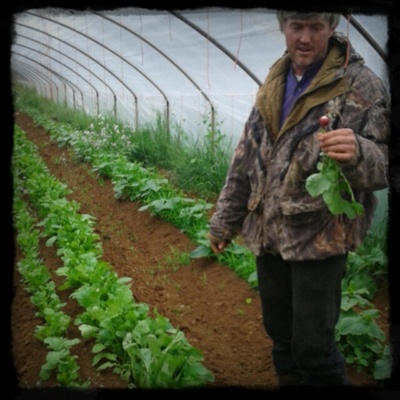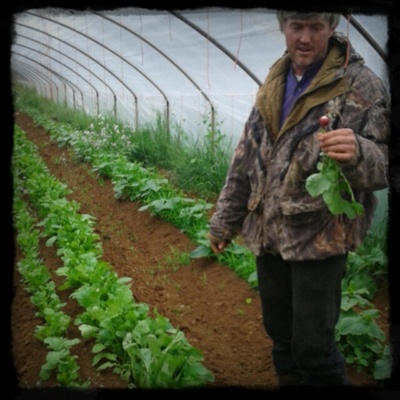 This is the class where I help you have the best garden of your life

you get 5 benefits:

Q&A videos
Me Gardening teaching you how to grow food
Access to my garden spreadsheet where I keep track of everything I do
Articles I write about food 
Ask me your gardening questions



Personal Mentor Access Patron
Limited (1 of 5 remaining)
10 minute phone call once a month where I help you with your garden
You also get previous benefits
Farm Business Production Mentoring
This Tier is designed for small farmers who are in business to make money. 
You will get access to the other tiers
I will be your personal garden production mentor helping you grow the crops you need to make a profit. 
I will help you know the best crops to grow maximum harvest in a given time
I will help you understand efficiency in planting, harvesting, packaging, etc. so you can grow your business.
I will help you see the difference in home garden methods and farm production methods which can often mean the difference between business success or failure.
I will consult with you on greenhouse construction, maintenance, management, and production.
I will consult with you on marketing, sales, relationships, employees, etc...
Weekly phone calls/texts and zoom meetings as needed.
I look forward to helping you grow your farm business.
About William DeMille
I have grown food for 40 years in 5 different states as a professional farmer. My goal is to share my knowledge and skills with you so you can have the best garden of your life. I take the teaching of skills seriously but I try to laugh and have fun while doing it. I believe if you are laughing while learning you learn better.
This is for all ages, whether you are a young beginning gardener, parent trying to feed your family or grandparent who wants to invest time and money into the people who matter most to you, I am here to answer your questions.
People seek nature for many reasons and in a hundred different ways. Some aspects of gardening and farming change over the centuries but people have always benefited from a relationship with nature and food. Whether you are looking for food production or an enhanced experience with nature I am willing to help you on your journey.
Are you drawn to nature for theraputic reasons? Does the sound of song birds during the sunrise draw you outdoors? Is your plate of food begging you for fresher and tastier ingredients? Are there young people in your life who still need to discover the magic of wildlife in your yard and neighborhood? Have you recently spent a few moments in nature looking.... watching, just enjoying the moment allowing it to feed your soul? Some people have a small farm for food independance. Other people garden for the culinary delights of fresh herbs. For some cultures gardening is a spiritual practice and for others it is simply to produce food for biological reasons. The reasons people garden are as different as the people themselves which brings a wealth of diversity and a richness of fulfilment to our human family. I want to be avilable for your gardening experience no matter what it means to you. You garden for your reasons and I will be here to help you on your journey.
Ask me about gardening, farming, livestock, methods and trends, my favorite books, ancient agronomy from the greeks and romans, your tomato problems, freedom and food independance, new ideas and my opinions of them, farming with horses, horticultural therapy, feeding your family 100% from your own efforts, homesteading, rootcellaring, butchering, preserving food, fishing, hunting, building logcabins, bushcraft, survival, flowers, setting the dinner table, how the human beings approach to raising food effects government policy, how to grow carrots, family activities in the garden and in nature, composting rules, Nature Defecit Disorder in children and adults, green worms on cabbages, the debate on georgic vs. pastoral culture, how to keep bugs away, how do I get my kids to like gardening, how much land, starting seeds in a window, spinning your own thread and yarn, how to use a hoe, pruning fruit trees, whatever your question... just ask. In short, ask me anything to do with food, nature or family and my job is to answer you. I am not pretending to know all the answers and I will tell you when I don't but I am here to help you have the best garden of your life.
When I reach 40 patrons I will lead and expedition to one of my favorite camping places and document it with a video and make it avilable to all partons. But you get to vote on  where I go on the expedition from a list of places I provide. We will explore the things we find on our trip that we can use for food and identify ways and resources to produce food if we were going to stay for and extended period of time. We will search for wild parents of tame plants that I can identify, and see if I can bring seed home to help create landrace varieties of vegetables.
1 of 4
By becoming a patron, you'll instantly unlock access to 226 exclusive posts
By becoming a patron, you'll instantly unlock access to 226 exclusive posts
Recent posts by William DeMille
How it works
Get started in 2 minutes