Wilto
is creating recipes.
Select a membership level
The Test Kitchen
You'll get access to the patrons-only feed, with cooking tips, early access to new recipes, a behind-the-scenes look at things I'm still tinkering with, notes on what worked and what didn't, and even the occasional outright flop.
Like and/or Subscribe
You'll get access to the patrons-only feed, a handful of very handsome Wilto Makes Food logo stickers, and access to a monthly livesteam where—well—I'll cook something. I'll walk you through a recipe, show you a few tricks, answer your questions, and, as always: completely destroy my kitchen.
The Baker Street Irregulars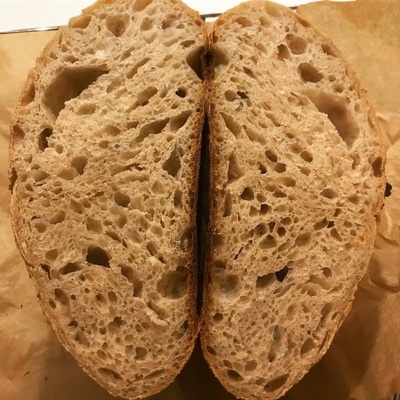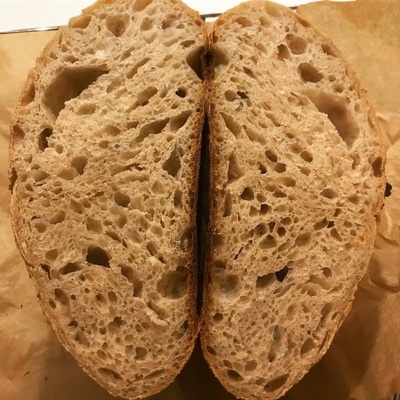 All of the above, plus a clone of my beloved sourdough starter, "Dwigt Rortugal." As long as you stay a patron at this level, I'll help you with any sourdough questions you might have—and send over a replacement starter if ever you need one.
About Wilto
I'm Wilto; I make food.
Professionally, I'm a web developer of very slight renoun—
I even wrote a book about it
.
Unprofessionally, for several values of the word, I cook. Technically, I've cooked in the same restaurant as J. Kenji Lopez-Alt, for sufficiently broad definitions of both "cooked" and "restaurant." I'm a former carpenter and amateur boxer that has been learning classical French cooking since childhood. I accidentally learned it from my father, who learned from my Great Grandmother's long-term… uh, friend, Tom. Tom was a classically-trained French Chef. He was also, as far as I know, married to
someone
, but it wasn't my Great Grandmother.
I've loved cooking since I was a kid, and got my hands on my first hand-me-down cookbook—
The Boston Cooking-School Cookbook
—as a kid. I still have it, crayon in the margins and all.
I built
Wilto Makes Food
for two reasons. One, to start tinkering with
CSS Grid
. Not a conventional-definition "cool" reason, that one.
The second reason, well, that started out pretty mundane too. I needed a home for all the recipes I've been developing over the years; unordered lists of ingredents scribbled on scraps of paper stuck to the fridge weren't quite cutting it anymore. But y'know, as I've worked on it, it started to feel like this thing could have some legs to it; that eventually, and with your help, I might be able to buy back enough of my time to turn this into… I dunno; a whole
thing
.
So, welcome. I'm making it all up as I go along, here—let's see where this thing goes together, yeah?
Okay, this is a thing now. With this many of you behind me, it's time to step things up—there'll be more updates, more recipes, more everything. I'll invest in some equipment for taking photos, recording videos, and maybe the occasional livestream.
1 of 2
By becoming a patron, you'll instantly unlock access to 28 exclusive posts
By becoming a patron, you'll instantly unlock access to 28 exclusive posts
How it works
Get started in 2 minutes