Select a membership level
Tip-Plus
Send me a monthly tip of $5 to help me continue to create great content. Every little bit helps. Note: this plan includes special digital gifts every few months.

Nemo Access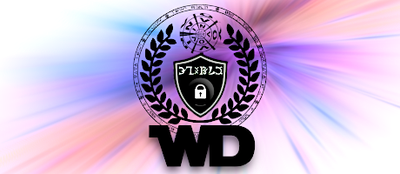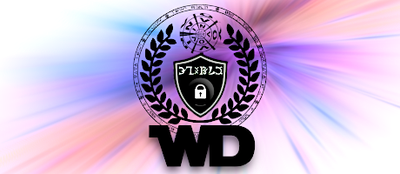 Nemo membership gives you Discord Chat access, where you can share, learn, and grow with our Jedi. The monthly Heal-Luck-Protection talisman. Access to the Healing request channel in Discord and the WD website Classified section with exclusive content to help you with your spiritual/alchemical journey. 

Includes Discord benefits
Discord Chat. Interact, learn, grow.

Monthly Heal-Luck-Protection Talisman.

Exclusive WD Website Classified Content.
You Create your World! I show you how! There are two parts of reality: the physical and the nonphysical. I use both of these realities to show you how your world is put together. I also show you how to become more than human and to free yourself from the constraints of time and space.
Learn how to reach the stars as you evolve and grow through use of the Tree of Life, Aethyrs, reality creating tricks and techniques, and more. Learn the ways of the Spirit! Learn how to protect yourself with energy, heal yourself and others, and even travel through time and space using your nonphysical body. OBE, Lucid Dreaming, Travel meditation are within your grasp.
When you join you are given access to the Classified Section of the WD website where you will find many interesting new things: The Monthly Heal-Luck-Protection talisman for your phone or computer or to print out. The ever ongoing humorous Electra Report on the goings on in the world, and my WD Briefings about the direction of WD and spirit.
I have been doing workshops and teaching others the ways of spirit (the force) for many years. In 1997 I started Wisdomsdoor and have been doing live workshops since. You can check out the many workshop log files there when we did "text" only workshops. Now of course we do workshops using the advanced technology in Discord to make it a truly amazing experience..  
Want to see or hear more, check out the getting started playlist on my Reality Creator YouTube Channel: 
https://www.youtube.com/playlist?list=PLWwh7ncogjg...

Visit my Wisdomsdoor website at: 
http://wisdomsdoor.com

If you want more information on training in the ways of spirit visit:
http://wisdomsdoor.com/chat/index.htm
If you like more information on my popular Heal-Luck-Protection Talisman watch my RC Radio YouTube show on it: 
https://www.youtube.com/watch?v=rwyPm4EYjbU


Please note that currently access to Discord Chat Server is by Invitation Only.

If you become a WD member and are interested in the chat access, send me a note through Patreon Message system. Being invited into our Discord chat depends on your acceptance of our TOS (
http://wisdomsdoor.com/chat/tos.php
), if we can fit more members at that time, and what kind of work is going on. Sometimes our work is critical, and we do not let new members in until it is complete.
Discord chat access is also dependent on your willingness to do this work
daily
. I expect much from my Jedi in training!
Not all people who sign up for Nemo Membership want the Discord access. Your Nemo membership will always allow you access to the classified section of the website with all its exclusive content and the Heal-Luck-Protect talisman, which many people find useful.
Show more
Become a patron to
Unlock 37 exclusive posts
Connect via private message
How it works
Get started in 2 minutes