Equanimous Rex
is creating a serial-fiction podcast.
Select a membership level
Explorers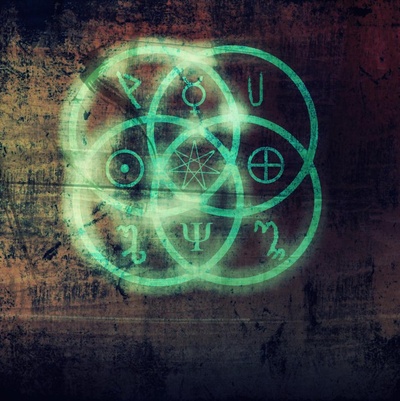 When you pledge $3, you will:

-Get access to Patron-only posts on Patreon

-Get access to the Patron-only RSS feed

-Get access to 10+ hours of first-draft episodes from the original iteration of the podcast.


Knaves
When you pledge $10, you will:

-Gain access to the  Patron-only  Facebook group for The Witch-Doctor, admined by Equanimous Rex

-Gain access to the Patron-only Discord group,  admined by Equanimous Rex

-Get access to all previous rewards


Heretics
Limited (21 of 23 remaining)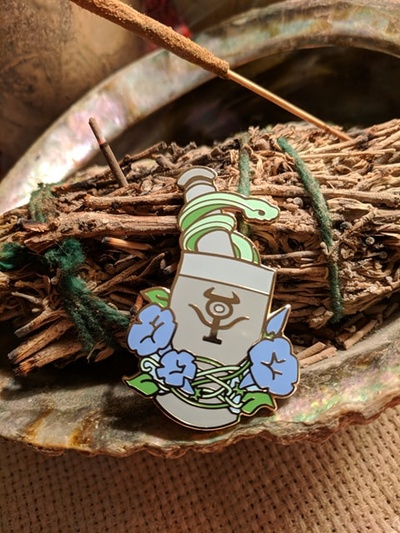 When you pledge $15*, you will:

- Get one Serpent's Medicine pin, the logo of The Witch-Doctor podcast

- All previous rewards
* International shipping costs outside the United States not covered by myself (Sorry!) but we can work something out.
About
Welcome to my Patreon page!
I'm Equanimous Rex. 
I've been producing underground zines, subversive art, and occult fiction for close to a decade. 
You may know me from my work on 
BLACKOUT
, a collaborative comic. Or perhaps you've read my non-fiction articles for 
Modern Mythology
or (the now defunct) 
Disinfo
site. 
This is the Patreon for one of my largest projects, a serial fiction podcast called 
The Witch-Doctor.
The Witch-Doctor is a part of the 
Fallen Cycle
mythos, which is a collaborative mythos spanning various types of media. Books, comics, music, and even podcasts.
The Witch-Doctor  was put on hiatus late 2017, so that I could rewrite and edit the episodes, and bring them to a more professional level. If you want an example of the progress made, 
check this out.
The podcast is currently rising from its temporary slumber. 
(Note- If you really want to hear the old ones, which are non-canonical at this point, there's hours and hours of the stuff and it's available to $3+ Patrons with a morbid curiosity towards terrible podcast episodes.)  
Let me tell you about The Witch-Doctor. 

(Trust me.) 
The tale is one of cataclysms, epidemics, and wars. How they've changed the makeup of the world.
The collapse of the American Empire is long past. The lands are left spoiled, or fought over.  Nature itself has been poisoned, or altered in strange new forms by the biological warping of the last-bastion war. Former powers have disintegrated, and fractured into many and variously powerful nation-states.
The Domus is one such fractured nation-state, ruled by the theocratic Party of Devout Fellowship. 
(Oh snap.)
A new dark age of superstition has descended over the Domus and its outlying territories. Their dagger-men and witchfinders root out what they deem heresy, diabolism and witchcraft among the common people.
Their citizens, and others, are carted away on declarations of faithlessness, to work until death upon the fabled project known as "Jerusalem-in-the-south". A purported means to manifest the Kingdom of God, built on the backs of the presumed guilty. 
(Super sketchy, right?) 
Far away from the Domus and their southern strongholds, a little town survives, carved out from remnants of the past. 
Nowell, a "resettlement" in the northern territories. 
A border town caught between the feral northern forests of the Wilder and the shreds of civilization that remain to the south. Its inhabitants survive despite being largely forgotten, and having largely forgotten, the world beyond. 
One night, children begin to go missing in Nowell.
A woman claiming to be a sheriff goes in search for them, a stranger and his book change everything, and nothing is as it seems.
(Whoa.) What Will I Do With Your Pledge?


Make totally kick-ass fiction podcasts. The quality of the episodes have made leaps and bounds since the original pre-reboot episodes. Better mastering, better equipment, and better editing has been the name of the game. The music doesn't hurt either. 
I'm always looking to improve, and I'd love to be able to produce Witch-Doctor episodes at a professional audiobook level. I've upgraded the quality of my podcast exponentially since starting, but am ultimately limited by budget and equipment. 
When you sign on to The Witch-Doctor team, your money is going towards helping me procure better equipment, as well as helping pay for the upkeep costs associated. 
You'll be helping an independent writer create a story worth telling, and helping it be told the way it was meant to be.  
At this amount, I'll be able to pay off the monthly bills associated with keeping the podcast going online, and be able to invest in a few key pieces of software and equipment. 

I will create a bonus-content episode for Patrons monthly. 


1 of 3
Become a patron to
Unlock 40 exclusive posts
Connect via private message
Recent posts by Equanimous Rex