Tantz Aerine
is creating Webcomics and Stories
Select a membership level
Civilian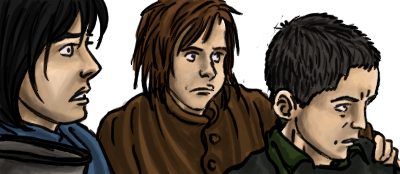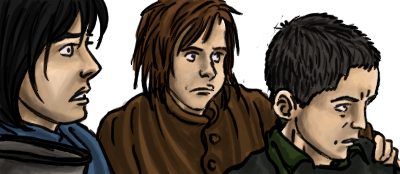 You're keeping it together by the skin of your teeth. You hate the hell you live in, but you're determined to outlive it while doing anything and everything in your power to make it hell for those occupying you too. 
For that, you get:
* Early updates!
* Gifts in the form of PDFs and anniversary illustrations
Red Cross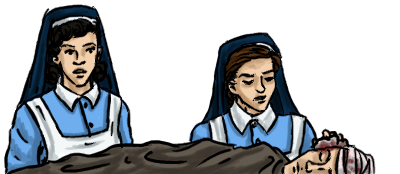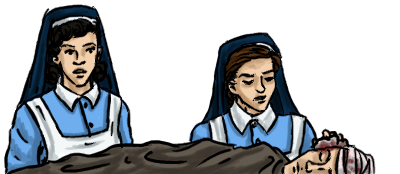 Your task is hard- you have to do a lot with next to nothing. The occupiers can confiscate your provisions, and you're left to jury-rig a lifeline for all the injured, the ill and the infirm in this maligned land. 
For this you get:
* Early updates!
* Gifts in the form of PDFs and anniversary illustrations . 
* Extra WM art!
*  WIPs and behind-the-scene things
* The wallpaper of the month
Resistance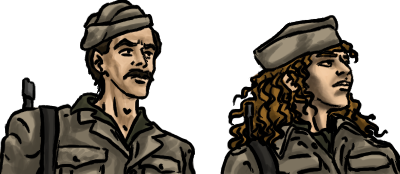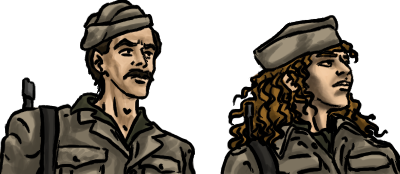 For you, the war doesn't end until your country's free. In the cities, in the mountains, you keep fighting against the enemies occupying your land until your last dying breath. You're the heroes of your era, with all the glory and hardship that comes with that. 
For that, you get: 
* Everything on the previous tiers
* Songs (with translated lyrics) & authentic era recordings (with annotations)
* History stuff alluded to in WM (with photos and other things)
* Political background and other analyses of the era
* WM Short Stories with Illustrations
About Tantz Aerine
Hello Internet! Welcome to my passion project! 


Me and my gang of beloved brain-children!
(if I blink twice, it means they've taken me hostage. Send Help.)
I love history, and I'm fascinated by Greek modern history- something that isn't too well known internationally, which I think is a shame as it's really 70+ years of Game of Thrones style intrigue, assassinations, machinations and corruption alongside humanity, bravery, valor, altruism and the undying hope and perseverence that has helped us Greeks survive through the ages. 
It's all these aspects and many more that I seek to illustrate with
Without Moonlight
and also to shed light on how WWII felt like, with all its terrible stakes and terrible consequences, in this small, tiny yet beautiful land in the Mediterranean. 
The Deal
Without Moonlight will always be free to read online. But your donations will help me make more time to draw and be able to meet the costs associated with making them easier (such as hosting costs, research costs and unforeseen costs when my worn down hardware breaks down). 
What you get by supporting Without Moonlight is first and foremost more regular updates! I don't work with a buffer due to time constraints (as this is not yet my day job) but I will be bringing you guaranteed bimonthly updates! 
Tiered patron pledges also include: 
* short stories with or without illustrations,
* sketches,
* trivia, folklore, customs and all sorts of other facts about Greece, Greeks and Greek culture
* historical tidbits, authentic photographs and documents from WWII Greece from my (insanely large and ever growing) archive,
* extra WM art and
* even a cameo in the comic itself! (with the warning that your cameo might get killed off in a shootout or something)

When we have grown to this level, I'll do an 'ask me anything' vid!
1 of 2
By becoming a patron, you'll instantly unlock access to 207 exclusive posts
By becoming a patron, you'll instantly unlock access to 207 exclusive posts
Recent posts by Tantz Aerine
How it works
Get started in 2 minutes