WizardThiefFighter
is creating psychedelic metal tabletop role-playing games
Select a membership level
Minihero!
Limited (8,630 of 9,000 remaining)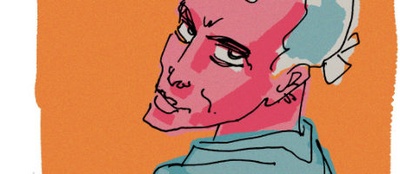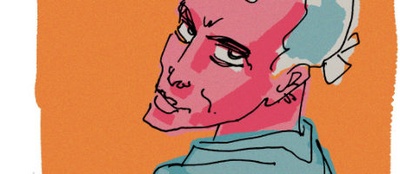 You are awesome and you're now officially a minion fuelling the WTF rocketshipposaurus!
So, what do miniheros get?
Private Expedition Pass: the high-res .pdf of the latest adventure, rulebook iteration, art, and other works by Luka.
The glorious feeling of being a patron of the arts.
The thanks of wizards, thieves and fighters everywhere. Clerics are just wizards with pretensions.
A little dance when you sign up.
Two Miniheroes
Limited (6,614 of 6,667 remaining)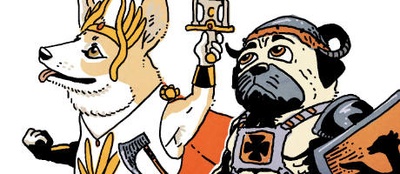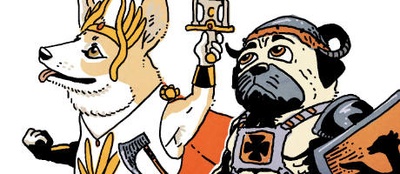 Literally Identical: this tier is exactly the same as the minihero tier, except you give twice as much!
Private Expedition Pass: the high-res .pdf of the latest expedition work for you to use.
The glorious feeling of being a patron of the arts.
The thanks of wizards, thieves and fighters everywhere. Clerics are just wizards with pretensions.
A cute dance when you sign up.
Hero!
Limited (522 of 666 remaining)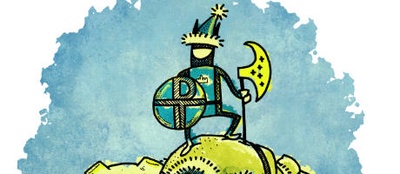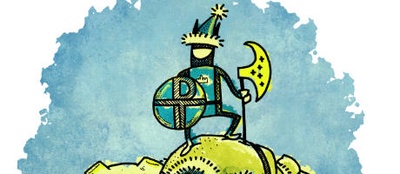 So awesome! More fire for the rocketshipposaurus! What makes heros bigger than miniheros, besides a high-protein diet?
Voting Rights: your comments, suggestions, and ideas influence what I write and illustrate. When there's a poll, you get to vote.
Reduced Rates: now and again I'll announce reduced commission rates. You'll get those announcements.
Private Expedition Pass: the high-res .pdf of the latest work.
The knowledge that you're really supporting art, gaming, and the Oxford comma.
The thanks of wizards, thieves and fighters everywhere. Clerics are just wizards with pretensions.
A big dance when you sign up.
Includes Discord benefits
About WizardThiefFighter

Concept heavy, rules light, full metal.
Join the 
WizardThiefFighter
stratometaship to enjoy more-or-less-monthly* installments of psychedelic metal tabletop role-playing game adventures in wondrous worlds and terrible times. From cat and machine-infested weirdlands to rain-swathed intimately paranoid mountain towns, from cinder-aired ruined cities to the white bird's dazzling winter vistas, bring your heroes along to the lands of high imagination. Concepts, writing, art, and layout are all the work of 
Luka Rejec
, a Slovenian game designer in Seoul.
Current Projects
Projects are slow-burning right now as Luka finishes print layout on the 
Ultraviolet Grasslands
, which successfully kickstarted with the help of 
Exalted Funeral Press
in April 2019.
Currently Luka is writing, illustrating, and publishing two game books for the patreon subscribers:
Red Sky Dead City
, a doom metal journey into the gory aftermath of a military conquest, and
Longwinter
, a game of survival in the face of a remorseless Winter deity.
Red Sky Dead City, Ch 4/12
The greatest city of all, Ebét, far away across the seas, has fallen. The mystical rationalist army of Iks has brought down the corpse-fat empire of Ebét and now its timeless treasures are ripe for plunder. The offerings and sacrifices and jewels of millennia await.

A dark and doom laden city-and-necropolis setting filled with the victors and the vanquished, sentient golems and flesh-sculpting priests, rebellious dogheads and undying ancestors, all roiling in layers upon layers of ruin, treasure, destruction, and hope upon the carcass of a massive city. Filled with factions, encounters, treasures, equipment, lore, this book is covering some dark themes.
Longwinter, Ch 1/3
The snow is alive. A soft, cold spirit courses throughthem. Her lace threads the world; watching, drinking, listening, stroking, soothing, killing. Her touch is soft and icy. She is Winterwhite, the daughter of the Waterdrinker and the Northwind, and she is a terrible god. An avatar of ice and hunger, of visions and death.

Longwinter is the TRPG sandbox of a realm that has broken its vows to Winterwhite and will now pay the cold price. This is the current project Luka is working on. The next installment is a winter survival module,
Escape from Ice Valley
, the third and final will
Confronting Winterwhite
, which takes the heroes face to face with the deity.
Books Of Heroes
The generous supporters of the WizardThiefFighter patreon, the "stratometaship," have made possible the following books.
Witchburner
(completed September 2019)
It dives into dark teatimes of the soul, fog and trees — and comes with a lot of 
musical inspiration
.
The Ultraviolet Grasslands
(completed August 2018, physical book kickstarter completed April 2019, books printed, delivery begins soon)

The Ultraviolet Grasslands
(UVG) is a 192-page rules-light rpg pointcrawl adventure inspired by psychedelic heavy metal, the Dying Earth genre, and Oregon Trail games. It takes a group of heroes into the depths of a vast mythic steppe filled with the detritus of time and space and fuzzy riffs.
Thanks to the Heroes
I repeat my thanks to my subscribers on this patreon. You are the true heroes of the WizardThiefFighter story. I started with no clearer idea than a donation box for my fantasy and rpg art, and you responded. You stuck by me as I turned it into an illustrated choose-your-own-adventure. You stuck by me as I refined that concept into the psychedelic sandbox of the Ultraviolet Grasslands. You've continued to stick by me as I write more adventures, worlds, and stories.
More than that, you inspired me and continue to inspire me. When I get a messages like this:
"Luka has the rare gift of not only being able to concoct useful stuff, but stuff which lights up your synapses and immediately makes you imagine endless things beyond what he presents."

"Hey, just wanted to say again how pleased I am with everything Luka's been putting out. My group fucking loves the setting, and they've only just begun."

"...a fantastic job with UVG. I highly suggest backing Luka on Patreon, his work is simply fantastic. Linked, bookmarked, filled with artwork, a glossary, and just a shit-ton of amazingly odd ideas all masterly thrown together."

"I knew my players of my UVG campaign were going to be vicious scumfuck bastards, but not "tear out the throat of a dog with your teeth in an underground ring fight to secure a black market loan" levels of depraved. I can't wait to see what comes next."

"I am thankful to be here. More thankful than I ever imagined I would be."

Thank you. 
More WizardThiefFighter: Facebook / Instagram / Twitterdee / Website.
Heavy Metal Heroes

SEACAT gets a full heavy metal heroes supplement.
3 of 5
Become a patron to
Unlock 107 exclusive posts
Connect via private message
Recent posts by WizardThiefFighter
How it works
Get started in 2 minutes