WizardThiefFighter
Creating psychedelic metal games.
Select a membership level
Neominihero
Limited (3,240 of 3,333 remaining)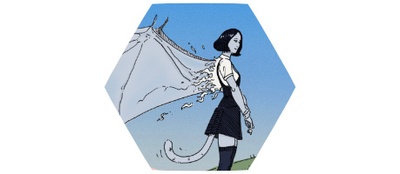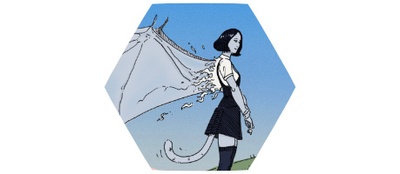 The wizard
Sorcerci
sacrificed a whole semester to master the slightly obscure arts. Magical corruption was a small price to pay.
Unlocks private posts:
Games and Art: Regular high-res updates from beyond the UVG. Adventures, stories, locations, spells, autogolems, penglings. Honestly, many different things.
(Coming soon) AKZ Zine: Every six months, 32 pages of Anti-Kanon Zine for your adventures in the Vast Lands of strange imaginations. Yes, the title is recursive.
Five years of work: Behind the scenes and works in progress for Ultraviolet Grasslands, Longwinter, Witchburner, Let Us In, Seacat, and a whole bundle of orphaned projects, works in progress, and weird ideas got their start here. You can see how they were made, step-by-step.
And always guarantees:
The glorious feeling of being a patron of the arts.
The thanks of wizards, thieves and fighters everywhere.
A little dance when you sign up.
Off-the-books invites to the stratometaship discord now and again (but actually quite regular).
Thank you, awesome human! You're gonna fuel the WTF stratometaship!
Neoneohero
Limited (1,085 of 1,111 remaining)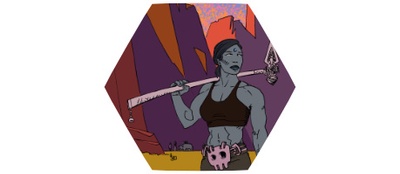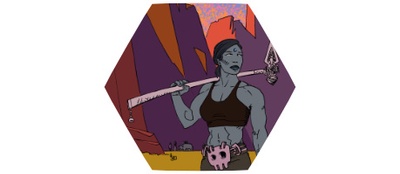 Axe
returns to cut right through to the heart of the matter.
Unlocks
everything on the minihero
tier. Five years of content, masses of art, games, stories, dogheads, nearly 300 pages of the seacat hero and world books ...
Also brings:
Automatic stratometaship pass: Direct boarding pass for the exclusive interdimensional discord lounge slash wormskiff slash cafe that also sells alteratives after five o'clock.
Voting Rights: your comments, suggestions, and ideas influence what I write and illustrate. When there's a poll, you get a vote.
And, of course, includes thanks and a big dance when you sign up.
I am very grateful to everybody who backs the stratometaship. You're making the games possible.
Includes Discord benefits
Neometahero
Limited (94 of 111 remaining)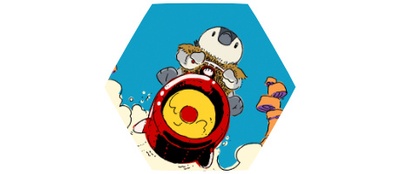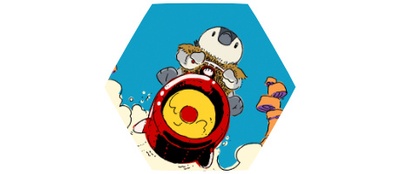 The
Pengling
 has no fear because reality itself recoils from harming the cutest hero in the Given World. A good thing, for this curious metahero.
Unlocks everything else
: the papyri, posts, polls, penglings, paintings, pronouncements, pennings, and content beginning with every other letter of the alphabet. Also voting rights, high-res updates, stratometaship discord dive cafe, etc., etc.
The metahero tier also adds:
Book Collector: Every several months, a new metahero only post that collects every completed work, .pdf, and other content made possible by the wonderful heroes of this stratometaship.
Your support also directly makes my life in art and writing vastly better. If I could, I would do a magical dance of thanks, and channel the deep thanks of dungeon masters in the dungeon dimensions. I can't ... probably.
Thank you for being entirely awesome.
Includes Discord benefits
About WizardThiefFighter
There was a caravan on a strange long trip into the Utter West, beyond the Ultraviolet Grasslands to find the Black City at the end of the world.
[Wait, we're writing a players' book to go with the UVG and other settings, right?]
In that city was a door
[a gate, many gates]
of mirror shear, of force and fear
[gentle, walk on through],
in the Black City.

Watchers gazed. Expectants waited. Walkers entered. Voidwalkers [will] return. [?]
Prophets cry. Devotees and deserters build a new life under red skies in the heart of the twitching corpse of the greatest city the world had known.

Half-mad fools ascend into the skies on cobbled-together chariots of fire like the shamans of old to wander the voidways of the sky gods.


Heroes end cities and civilizations and worlds through accidents and inattention, and through it all, creation and invention dance on, a couplet unbound by space and time.


A black obelisk says it smiles benevolently as it gazes upon the worlds. What even makes a hero when their tale is told? Not goodness, perhaps. But excess, yes, indeed.

Welcome Beyond the Black City, to the Seacat RPG. Inspired by Moebius' mind-bending bande dessinée Airtight Garage. Blue Oyster Cult's evocative Veteran of the Psychic Wars. The rambling melange that is the Heavy Metal movie. The surreal fantasy of Jodorowsky's Holy Mountain. The impressionistic brilliance of Miller's Fury Road. The semi-coherence of the Strugatskys' Roadside Picnic or VanderMeer's Annihilation. The neo-baroque pop metal of Ghost. The shifting realities of new wave science fiction. Psychedelic journeys between inner and outer spaces.
Welcome to the Stratometaship
I'm your host, writer, illustrator, and ludopomp
Luka Rejec
, a Slovenian game designer in Seoul, and this is your interdimensional hyperport for psychedelic metal adventures in wondrous worlds and terrible times.
The Current Project
Uranium Butterflies and Synthetic Dreams Wholesale (rpg books for heroes and worlds): an anti-canon introduction to the cannon-filled world of the UVG and the Vastlands. As of February 2022:
* version 0.81 
* complete ruleset
* roughly 300 pages
* roughly 260 pieces of art
* 100 skills and traits
* 60 mutations
* ~60 pets
* hundreds of items
* ~30 creatures
* 50/100 magics
* guides on running and modifying the game
Finished Projects
• Ultraviolet Grasslands and the Black City
• Longwinter
• Witchburner
• Let Us In
• Rrypo
• Zoa of the Vastlands
• Our Friend, the End
• Some smaller projects
Other open projects
• Under Red Skies (aka UVG2)
• Dark Prologue
• UVG cards
• SRDCAT - the digital seacat
• AKZ zine
The Heroes of the Stratometaship
You, the subscribers of this patreon are the true heroes this story. I started with no clearer idea than a donation box for fantasy and rpg art, and you responded. You stuck by me as I muddled along until I figured out the concept of the psychedelic sandbox that are the Ultraviolet Grasslands. You've continued to stick by. You've continued to make it possible for me to write games, invent worlds, and share art.
You've inspired me and continue to do so:
"Luka has the rare gift of not only being able to concoct useful stuff, but stuff which lights up your synapses and immediately makes you imagine endless things beyond what he presents."

"Hey, just wanted to say again how pleased I am with everything Luka's been putting out. My group fucking loves the setting, and they've only just begun."

"...a fantastic job with UVG. I highly suggest backing Luka on Patreon, his work is simply fantastic. Linked, bookmarked, filled with artwork, a glossary, and just a shit-ton of amazingly odd ideas all masterly thrown together."

"I knew my players of my UVG campaign were going to be vicious scumfuck bastards, but not "tear out the throat of a dog with your teeth in an underground ring fight to secure a black market loan" levels of depraved. I can't wait to see what comes next."

"I am thankful to be here. More thankful than I ever imagined I would be."

Thank you. 
Become a patron to
Unlock 132 exclusive posts
Connect via private message
Recent posts by WizardThiefFighter
How it works
Get started in 2 minutes