WizCo Games
is creating Custom Maps and Adventures for Dungeons & Dragons
Select a membership level
Insider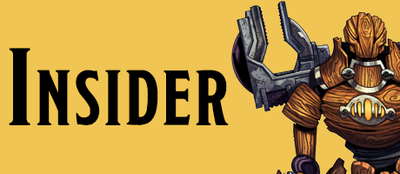 The
Insider
 tier gains you access to the following benefits:
Adventure Snippet. A minimum of 5 new monsters and a fun scenario for your adventurers!
New Battle Map! Get at least one new Battle Map each month!
5 Kick Ass Tokens. 5 amazing new tokens for your VTT every month!
Special Discord Access. Instant upgrade to Insider status on our WizCo Games Discord server; vote on new monsters, new adventure ideas, and add to the existing campaign setting!
Includes Discord benefits
Agent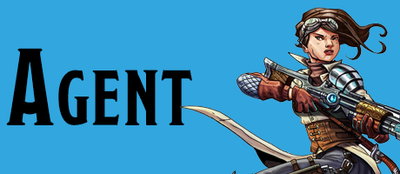 The Agent tier gains you access to additional benefits including:

All Previous Tier Benefits.
One-Shot Adventures. You will receive a monthly adventure, stocked full of new monsters, new magic items, encounters, and supplemental rules for your own campaign!
Exclusive Discord Access. Immediately upgrade to Agent on our WizCo Games Discord server with better benefits!
Fan Submission. Send us your location, item, monster, character name, or other bit of D&D content. If our members vote for your submission, it will be included in one our publications!
Includes Discord benefits
Elite
Elite tiers gain access to the following benefits:
Adventure Series. You will receive all Adventure Series content we publish. These series of adventures are perfect for running your group through in a mini-campaign or injecting into your existing campaign setting.
VTT Files. All of the files will be included in a "Virtual Tabletop" format for you to easily migrate to your favorite VTT application!
Exclusive Discord Access. Instantly upgrade to the Elite tier on our Discord server!
Committee Member.  You will be a member of the Elite community committee, and able to vote on new content included on the patreon, World Anvil, and Discord.
Fan Contributor. Each month you may add one distinct element to one of our existing campaign settings and be included as a Fan Contributor in the product credits
Includes Discord benefits
About
Welcome to WizCo Games!
Join us and get INSTANT access to dozens of PDFs published by WizCo Games!
Virtual Tabletop Mastery produces a ton of content each month - and now I'd like to get it into your hands! Whether that is new monsters and magic items from shows like "Whose Monster Is It, Anyway?" or through the development of his campaign setting,
"Zephyr - Tales from the Void"
, the 5th Edition compatible content can ALL be yours by supporting this patreon!
Included with Every Patron Tier!
Each month, I will convert some of the art I have used in the books into
tokens
for you to use at the table. While the number may vary, you will receive no fewer than 5
tokens
for VTT play each month!
These may be unique creatures to our "Zephyr - Tales from the Void" campaign setting, or they may be a new spin on familiar monsters you already know.

Included with Every Patron Tier!
A fun look at 10 ways you can use to kick-off an adventure and get your players exciting about coming to the table. Here are a few snippets:
Contact has been lost with the communications station on top of Mount Helod. The last communication received was a garbled mess, but screams could be heard. Suggestions: Yeti attacked the outpost, Ice Wizard retribution after being looted by adventurers, intelligent winter wolves took over building to remove intruders from their territory

The local garrison has been afflicted with a magical curse and bed-ridden for a week. The governor has restricted them to the fort, but things are getting worse. Suggestions: poison in the well from a hag in the woods, cursed by nearby druid circle, haunted by someone unlawfully put to death

You will receive TEN each month ranging from serious to hilarious!
Included with Every Patron Tier!
Step into adventure with our monthly one-page adventures! The theme of each month vary, but every adventure is 5e compatible and will serve as a kickstart to your game night, or as a quick side-quest in your campaign!
These one-pagers are great for a quick pick-up game - expect that each one-page adventure will get your players through about 2-hours of game play! You could even string a few one-page adventures together in order to fill up the entire evening!
Each one-page adventure includes:
Adventure Plot Devices
Map
Monster Stats
Links to World Anvil
Included with Every Supporter Tier!
World Anvil
is a campaign and world-building platform used by Dungeon Masters and players around the world to organize and present their game information. We use World Anvil to provide you with access to supplemental gaming content including:

<center> <table width="600"> <tbody> <tr> <td>
Interactive Maps
Adventure Hooks
</td> <td>
New Monsters
Optional Rules
</td> </tr> </tbody> </table> </center>


Included with the Agent Patron Tier!
Every month, each Patron receives a Virtual Tabletop (VTT) ready Battle Map designed to give Dungeon Masters a set of tools they may use to create any type of encounter they wish. The map serves as a backdrop, while up to 30 individual pieces allow you to create whatever scene is needed for your encounter!




Included with the Agent Patron Tier!
I have been working hard on bringing you some amazing content both themed for our "Zephyr - Tales from the Void" campaign setting, as well as more standard fantasy Dungeons & Dragons.
All of my one-shot adventures are compatible with 5th edition and come stocked with all you need to run the adventure including:
Battle Maps
Creative Stories and Twists
New Locations
New Monsters
New Magic Items
Optional Rules
My one-shot adventures allow you to save time on campaign prep and maximize your game time with your friends. These adventures are bound to entertain and keep your players going for hours!
Included with Elite Patron Tier!
In addition to one-shot adventures, I have also been working on several series of adventures that will allow you to plan multiple nights worth of adventure for your gaming group. These series not only present a compelling story for your group, but also are filled with new encounters, new races, new magic items, and more!
Each book is linked back to our World Anvil site where you will find the statistics for the creatures in the books, interactive maps, interactive dice, and more!
These are truly elite-tier items and I'm excited to share them with you!

Included with Elite Patron Tier!
All files created for the month are ready for Roll20!

Hi-Res Maps
Journal-Ready Files
Monster Stats and Tokens
All Compatible with other popular Virtual Tabletop Platforms!
WizCo Games, LLC. owns and operates the Blackwood Society and Adventure Mastery Guild which are both dedicated to helping Dungeon Masters and Players learn, play, and enjoy the hobby of role-playing games!
Artwork by Rick Hershey , Ben Worrell, Semir Vesković, and Danny Lee Grimes
Upon reaching this achievable goal of $250 per month, we will add an additional tier for our followers which might include a physical product.
1 of 3
Become a patron to
Unlock 31 exclusive posts
Connect via private message
Recent posts by WizCo Games
How it works
Get started in 2 minutes