Kris Wolf
is creating content to explore, excite, and comfort humans
Select a membership level
A nudge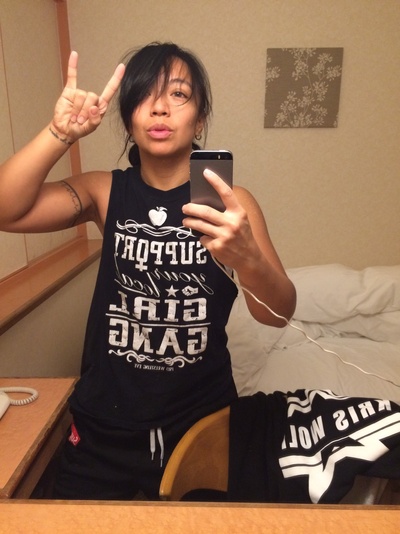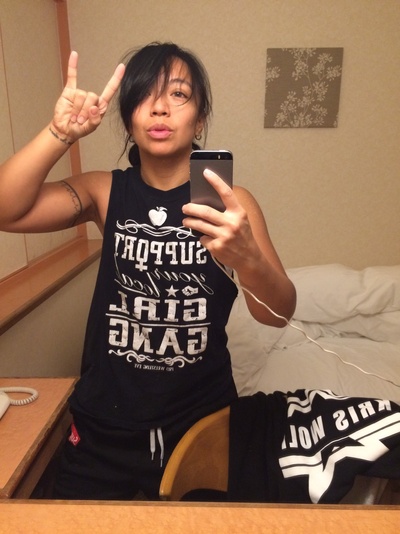 Join my Wolf Pack today, you silly sack of meat!
This
Includes:
  +
Basic access to my patreon-only activity feed!
  + Private video content through a Snapchat-like feature on the Patreon app, Patreon Lens
A Howl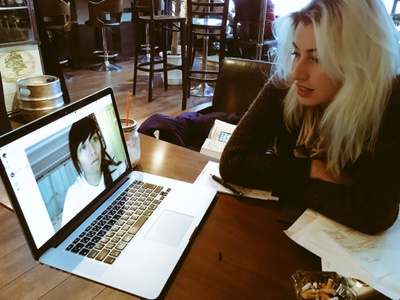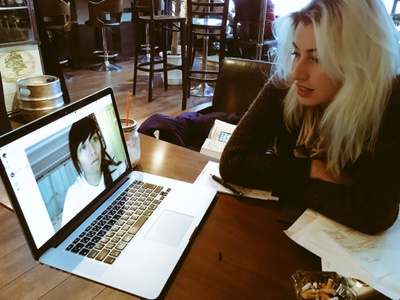 FRANNZZZ! You'll get all of the previous rewards and the sound of my voice tearing through your mobile device.
Includes:
  + All rewards above this!
  + EVERY MONTH 1 Kris Wolf ringtone!!!! MAKE EVERY CALL SPECIAL O___O
Guttural Noises of the animal-kind
MOAR intimate wolf time!
In addition to the previous rewards, you'll have access to exclusive online hangouts and I will listen to your howling suggestiong for topics.
(Keep an eye out for guest appearance by any human that may be unlucky enough to be in my vicinity.)
Includes:
  + All rewards above this!
  + Access to all Live Videos
 + Ability to suggest video topics 
About Kris Wolf
About Me

HI HUMANS!

My name is Kris and have been wandering this entire world as a wolf for the past 6 years.

I'm basically known for wrestling ladies, children, and making threats of imminent love to all humans who have a secret desire to be ended by my teeth. 

I also like making videos, recording podcasts, and holding live streams, because I like humans.  The human experience is fascinating and I like sharing things as I learn and poke through this life.

Before becoming a wolf and stepping into a ring full of ladies who just wanted to wrestle, I worked as a photographer in San Francisco. 

I thought I had everything figured out.  I was engaged and slowly building my career.  But life happens!

And before I knew it I was on a plane to Japan trying to nurse a broken heart and figure things out.  After spending almost a month riding through the mountains and forests of Japan, I decided to cast off my previous self and become a completely new creature. 

I still have my ups and downs, but I feel more fulfilled in my journey and appreciate where I've been and where I'm going.

So here goes! "Kris Wolf Eats the World" 

The goal is to publish at least a monthly video that explores my adventures in wrestling and as a wandering animal in this human world.

Join my wolf pack! Throw money at my hungry face and I will share my finds, both good and bad and hopefully share some experiences that tickle your bits.

I'm hoping this will help me get closer to those who support me the most and give them a voice for me to hear. Sometimes the roar of the internet hurts my ears. 

ROARING LOUDER IS SURE TO FIX THE PROBLEM. <3 <3 <3 

Don't know me so well yet and aren't sure if feeding me is the answer? I can SOLVE THAT let me tell you my ENTIRE LIFE STORY.

*BIRTH*
I was born in Chicago to a wonderful mother who took care of me in my prior weaker form. THANKS MOM! 

*CHILDHOOD*
I spent my childhood climbing trees and eventually after climbing every climbable tree in New Jersey I exhausted this form of entertainment.

*ADOLESCENCE*
I fought animals much larger than myself and sometimes had uncontrollable visions and terrifying dreams of a victorious future full of delicious meat.

*YOUNG WOLF*
I went to Japan and trained in pro-wrestling and eating your face. I entered the ring born again as a wise and swift Wolf ready to crush everyone's boxes.

*WOLF GOALS*
To travel far and wide and eat meat around the globe (preferably your face)
WHEN I GET 100 PATRONS I WILL MAKE A THANK YOU MUSIC VIDEO...TRAINING VIDEO...NOT SURE YET. BUT IT WILL LIKELY BE A VIDEO.
1 of 5
Become a patron to
Unlock 217 exclusive posts
Connect via private message
Recent posts by Kris Wolf
How it works
Get started in 2 minutes