Wolfschadowe
is creating An AIF Adventure game
Select a membership level

Coffee
"A developer is a device for turning coffee into code" - paraphrasing Alfréd Rényi.
This is like buying me a coffee every time I release an episode. It's a token gesture of thanks, and I truly appreciate it.
What do you get?
Immediate Rewards:

My undying thanks and the warm, fuzzy feeling of knowing that you contributed to a (hopefully) great game!
Access to a private patron only, ad free version of the game on a website so you can play anywhere. 

Beer
"Always do sober what you said you'd do drunk. That will teach you to keep your mouth shut." — Ernest Hemingway
This is like buying me a beer every time I release an episode. Also, we all know that beer makes the ladies (and guys) prettier. Enough sponsors at this level, and maybe there will be enough beer to make the ladies prettier!
What do you get?
Everything from the Coffee level
Immediate Rewards:


Access to the Patron Only Feed where you can chat with me about the game, and get deeper hints when needed.
Optionally have your name listed in the credits as a Patron! (Opt in. Contact Wolfschadowe via forum PM)

Lunch

"Lunch is for wimps." - Oliver Stone
This is like buying me lunch every time I release an episode. I really appreciate your dedication to sponsoring me at this level, or any level! 
What do you get?
Everything from the Beer and Coffee Levels
Immediate Rewards:


Access to a private, ad free Lunch group Forum on the dedicated site where more direct hints and information is available.

After first funding:

Access to Discord server, including a #cafeteria chat room for live chat with other patrons and BEW staff.
Waterfall access (After Dinner) to Creator Commentary videos that explain game background information as well as the main story paths in the game (~9 story paths.) Each path is broken down to ~20 minute videos that release up to a maximum of one scene behind the game. 
Includes Discord benefits
About
I would like to give my heartfelt thanks to everyone that is pledging support for my project. I am truly humbled by the amount of support that I've received so far. Although I'm making the game for fun as a hobby, it is always nice to know the work is appreciated, and your pledge will help motivate me to continue producing episodes for the game through completion of the storytelling.
So, um...What exactly is Brad's Erotic Week?

Well, Brad's Erotic Week (BEW for short) is an Adult Interactive Fiction game set within a custom universe based on a soon(ish) to be published series of books. In the game we follow Brad Jenkins through a week of his life as he is introduced to the Guild of Schadowes. During the week, Brad finally ends a multi-year dry spell of dating with the option to woo 8 different women over the course of the week. The game is episodic with a planned 3 seasons over the course of the week. Each episode is planned for 200-400 pages in size. Season 1 follows Brad from Wednesday Morning through Friday Morning. Season 2 will follow him from Friday Afternoon through Sunday Afternoon, and finally Season 3 will follow him from Sunday Night through Tuesday Night to finish up the week.
Got it, so its a Virtual-Date game?

Yes...and no. There are some similarities to a V-Date game here, but in BEW, your decisions matter. I mean they really, really matter. As in, there will be over 80 unique "winning" endings to the game. You can play a scene, such as going to the Bar on Wednesday night, for five or six replay's and have a significantly different story each time. Not only that, but when you go to work the next day, those decisions carry over, and combine with your decisions at work, that impact the stories of the next night. The idea is to tell a story that is enhanced by some erotica, with immersive characters.
Where can I find a current copy of the game?

I'm glad you asked. You can download the game from the official forum at
https://bew.rocks/forum.
Check out the Download and Technical Support category of the forum. While you are there, create a free account and say hello! 
Hi, I made a pledge but I can't access my rewards, can you help?
Sure! All rewards are handled through the forum at https://bew.rocks/forum, but there is no automatic linkage. I have to manually set the permissions on your forum account. All I need you to do create a forum account, and then send a PM to Wolfschadowe (That's me!) letting me know that you are a Patron, and also tell me what you Patreon handle is so that I can easily verify your account. Once I know both your BEW Forum handle, and your Patreon handle, I can link the accounts in my records and promote your forum account to give you the proper access for your rewards.
How often will I be charged?

Patreon will charge your pledge amount every time I release a new episode. Depending on the size of the episode, that will be once every 3-6 months, with most episodes releasing in the middle of that timeframe. The current target is to release once every 3 months, give or take a month depending on the overall size of the release. If you pledge $1, that may total anywhere from $2-$5 a year, unless you cancel your patronage. I advise setting a monthly maximum to make sure I don't start spamming the release button! :) Not that I would ever do that, of course.
Why should I give you my money?

It's a way to say "Thank you" for making an enjoyable game. New episodes to Brad's Erotic Week will always be free, but giving a token amount it's an easy way to both show your appreciation for the work, and to encourage me to keep making the games. This is my hobby, and it also has costs associated with it. I don't mind paying those costs myself, because I enjoy making the game, but it sure is appreciated when I get some help from those who enjoy playing my creations.
Additionally, I will give various thank you rewards at various levels of patronage. Over time I may add more rewards as I think of them. If you have suggestions for rewards, let me know!
What is this Immediate, First Funding, Second Funding stuff?

It has two purposes. First is to help limit the number of people who make a large pledge, grab all the goodies, and then cancel their pledge before it funds. That's not fair to those of you who are honestly wanting to support my efforts on the game, and the rewards you are expecting.
The second purpose is to provide a continuing thank you to those who continue to fund at the highest levels.
I just missed the last funding, and the next funding is 3 or 4 months away! Do I have to wait that long to get the First Funding perks?

Nope. you can make a one-time donation via
http://bew.rocks/donate.
Give me enough information to link that donation to your account here, and I'll credit you a funding! I don't recommend that you do this close to a new episode releasing though!
I've been a patron for a while, and funded you several times, but something happened and I've hit hard times. If I cancel my pledge, or have to reduce it, will I have to start over on my fundings once times are good again?

I understand that life happens, and we all hit hard times. If you cancel your pledge, or reduce it, your rewards will be reduced as well.  Your level is based on total dollars supported divided by the total fundings since you first pledged, or the amount of your last pledge level, whichever is greater. As an example, if you made 3 successful fundings at the Dinner level ($75 total), but have to reduce, or cancel, you will loose Dinner level access after the first missed funding, but will reduce to the Lunch level because $75/4 is $18.75 per funding which is greater than the lunch level. After 8 fundings you will drop to the coffee level becaust $75/8 fundings = $9.38 per funding, which is below Lunch, but above Coffee. Reducing your pledge works similarly and you will slowly drop to your new pledge level. You will only lose patreon status once your funding drops below $1  
Are the rewards finalized?

No. I'm always trying to think of new ways to say thank you for all of you who are supporting the development of the game. If you have cool ideas for new rewards, or new milestone goals, let me know!
Your Patreon site sucks!

Yeah, I know. Maybe it will get better over time, but just think. The more time I spend trying to make an awesome Patreon site, is less time I spend trying to make an awesome AIF game!
Are the images below from the game?

Yes, and no. All the images below are rendered using iRay which
I can do if we meet the $500 goal
 is now happening! All the images are taken from scenes in the game, both present and future, however All characters were removed, and in some cases a cup of coffee or beer mug was added as appropriate to the pledge level.
$2,390.49 of $10,000
per Episode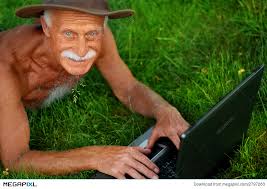 A lot of people have asked me what it would take for me to go full time on the game. By a lot people, I mean one person, but it did get me thinking. This is the threshold for me to go full time, and put out new episodes every two months, staying with the Episodic funding method.
Yeah, It's a lot of money, and I never really expect us to get there, but thought I'd just throw this out there for folks to chew on. This isn't really a serious goal for me, but if we somehow, miraculously hit this mark...well, I'd have to give it some serious thought at that point. :)
Thank you all for your outstanding support!
6 of 6
Become a patron to
Unlock 14 exclusive posts
Connect via private message
Recent posts by Wolfschadowe