Wolters World
is creating Travel & Culture Videos from Around the World
Select a membership level
Armchair Travelers
The Armchair Traveler: Loves to See & Explore The World, But Sometimes Does It From the Seat of a Laz-E-Boy. Whether Their Work Keeps Them From Traveling or Those Pesky Kids The Armchair Traveler Still Loves to See The World Whenever They Can.
Rewards: Suggest & Vote on Future Travel Destinations & Video Topics. Easier Access to Ask Travel Questions to The Wolters World Family. Bonus Content and Behind the Scenes material on our Patreon page. True Appreciation of Your Support & Donation from The Wolters World Family. 
Weekend Warrior Traveler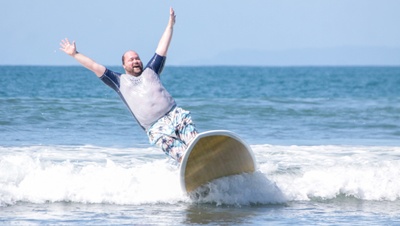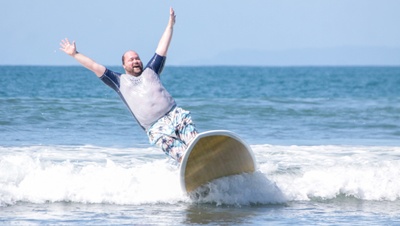 The Weekend Warrior Traveler Gets Away When They Can. A Weekend Trip Gives Them Time to Enjoy Home & See Some of The Fun of The World. They Hop Off When a Good Deal Pops Up! 
Rewards: Suggest & Vote on Future Video Topics as Well as Future Travel Filming Destinations. Easier Access to Ask Travel Related Questions to the Wolters World Family Than Traditional Social Media. A Wolters World Computer Sticker & Soda Huggy When You Start!
Only Visit Home to Do Laundry Traveler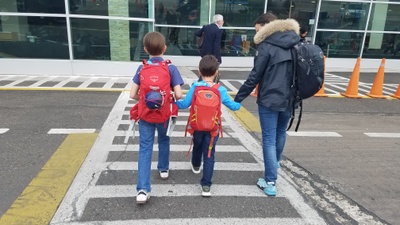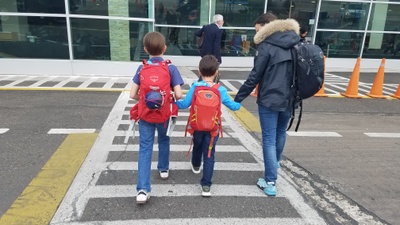 The OVHTDLT Traveler Really LOVES Traveling & Some How Travels Whenever They Can, Stinky Travel Clothes Be Darned! 
Rewards: The OVHTDOLT Tier help decide the Worldwide Destination Finalists for Our Anywhere in the World Travel Patreon Goals! Easier Access to Ask Questions on Travel to the Wolters World Traveling Family.Behind the scenes photos, stories, and fun on our Patreon page. Fun Wolters World Swag, a computer sticker and soda huggy, and a postcard from our travels. Your Travel Questions May Be Turned Into a Wolters World Travel Q&A Video with a Shout Out to You & Anyone Else You Would Like! (Maybe for Your Mom's Birthday or Holiday Greeting).   
Honest Appreciation for Your Support & Donation to Help Us Create & Maintain Our Honest Travel Videos. 
About Wolters World
Hey There Fellow Travelers! Welcome to Our Patreon Page & Thank You for Helping Us Help More Fellow Travelers Prepare for Their Next Traveling Adventures & Experiences Around the World. 
If you appreciate HONEST Travel Advice without having every video being a commercial posing as a Travel Vlog or sponsored by some brand that has nothing to do with travel, then we see how you found us. We want to help all travelers, from 20-something backpackers to families seeing the world together to baby-boomers making the most of their retirement. We want to help YOU travel better with honest travel advice that can help you be better prepared & informed on your next trip. And not many brands want to work with honest travelers, so your support really does make a difference. 
Thank you for Your Support & Happy Travels!
Mark & Jocelyn Wolters
When 500 Fellow Travelers Support Us on Patreon... We Will Let Our Patreon Community Pick a Destination in The USA or Canada for Us to Film. It could be big city, small town, national park, or the biggest ball of yarn in the US. YOU FELLOW TRAVELERS DECIDE!!! 
1 of 2
By becoming a patron, you'll instantly unlock access to 105 exclusive posts
By becoming a patron, you'll instantly unlock access to 105 exclusive posts
Recent posts by Wolters World
How it works
Get started in 2 minutes