Wong Fu Productions
is creating Films & Web Series
Select a membership level
Bronze Careholder
Early access to new videos (24 hrs)
*NEW PERK* Lunch Break Polls - You help us decide topics, questions, guests, and for Lunch Break!
*NEW PERK* "Boba Break Livestream" a monthly Careholder livestream where we update and host Q&A exclusively for our Patreon.
Digital downloadable scripts - See how we go from paper to screen with access to REAL production scripts.
Includes Discord benefits
Silver Careholder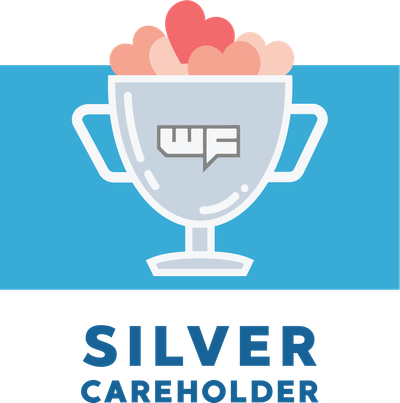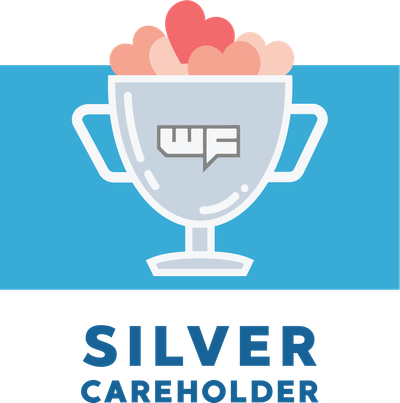 *NEW PERK* Exclusive Variety Show - We're making new produced content exclusively for Patreon, like Reaction videos, gaming, experimental formats, pilot programs, and fun around the office! 
*NEW PERK* Lunch Break "Plus One" - Each week we'll dedicate our Lunch Break episode to a randomly chosen Careholder. Their name and picture will be featured and will get to choose what's for lunch!
*NEW PERK* ONE WEEK Early Access - Certain tentpole shorts/sketches we will give to Silver Careholders one week in advance!
Access to our exclusive Careholder Instagram Account - The most unfiltered inside look into WF's daily life!
Secret tour meet & greets - When we travel for work around the world, we'll organize special meetups with you in the city we're visiting!
Discount code - 10% off on the Wong Fu store every quarter
Personal credit on our official website
Exclusive pin (after 3 months membership)
Includes all Bronze tier perks
Includes Discord benefits
Gold Careholder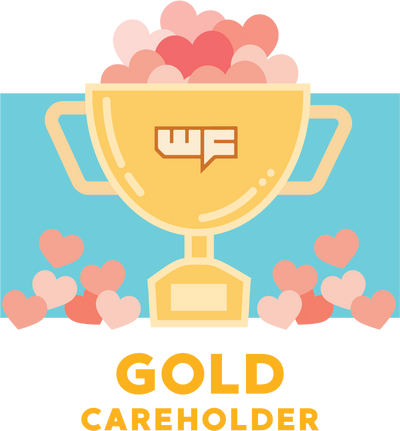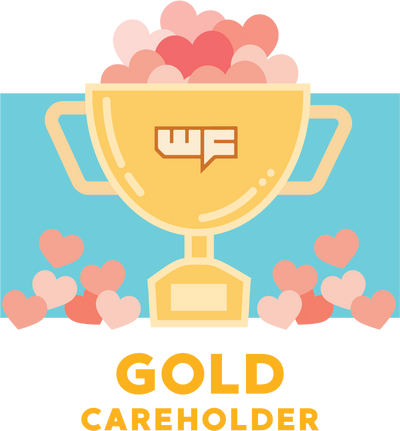 *NEW PERK* Development Sessions - We'll reach out to you for input and help on new videos. From joke feedback, locations, character ideas and more. You become part of our creative process!
*NEW PERK* Personal Shoutout Videos! - Request personal videos from any member of Wong Fu Productions. We'll read out messages to friends, sing a tune, or deliver dedications, let us know!
Digital downloads of our shorts - We will share actual video files of our shorts with you! This means you can watch our videos on your devices without needing to use an app or data. OWN our videos!
Exclusive opportunities to be on set or extras - You will have first opportunities for special visits.
Premium discount code - 25% off at the Wong Fu store every quarter.
Personal credits in videos
Exclusive pin (after 1 month of membership)
Includes all Bronze + Silver tier perks
Includes Discord benefits
About Wong Fu Productions
When we first started Wong Fu Productions, we had no expectations. We weren't expecting to be well known or popular. We weren't expecting to be role models or a voice for Asian Americans in media. We weren't even expecting to get paid!
A lot has changed since those simple days in the mid-2000s. Most for the better! We've created hundreds of videos that have touched millions of peoples' lives around the world. We've worked with countless talented and good-hearted creators. We even made a movie! It's been an amazing ride that we're infinitely grateful for.
But a lot has also changed to make things harder for channels like us to exist. Many creators on the space are just trying to shock and click-bait their way to popularity to make millions of dollars from ads. Big corporations and even celebrities have crossed into the YouTube space, and smaller channels like us have been pushed aside.
Thankfully we've been able to adapt, and with the support of our fans, we've continued to be the channel you know and love, putting quality before quantity, story before sensation, through all these obstacles. And for the most part, we can continue to do this, the same way. But we want to do so much more!
Our core values have always been to put quality before quantity and passion before popularity, and above all representing Asian Americans positively. In the current digital and social landscape, maintaining these values is becoming more and more challenging. With clickbait, funky algorithms, and youtube drama, WFP is becoming isolated in our integrity and style of content.
This is why now more than ever, individual support is necessary to keep us going. Wong Fu wants to continuing making the content that NEEDS to exist in order to progress the Asian American community. So our goals are pretty simple...
MAINTAIN HIGH QUALITY - Keep production value a key part of our work. All the sketches and short films that make WF what it is.
INCREASE FREQUENCY - If we're worrying less about find a sponsor, we have more breathing room to make videos more often!
NEW PILOTS AND SERIES - The more videos we make, the more we can experiment with new ideas and shows!
DEVELOP NEW TALENT - Since we'll have more content being made, we'll need more actors/directors/writers! Our work keeps people working and helps build careers! 
EXPAND OUR TEAM - In order to create more but maintain quality, we'll need more help! Having more people behind the scenes ensure more for you to watch!

One goal leads to another, so you'll be amazed how far your monthly contribution can go!
It's time for us to take action into our own hands instead of relying on Youtube, or sponsors, or passing trends. 
We have all these goals! Why can't we just do them now??
Wong Fu already works around the clock JUST to keep the channel going as it has been the past 10 years. One sketch a month, maybe one series a year, a weekly Lunch Break, and that's it. That's all we can do with the team, crews, and bills we're paying. That's all we can do with the money we're generating through sporadic brand deals and an unpredictable Adsense payment.
Patreon would allow us to rely less on those revenue streams, and give us more to work with so that we can take on these new ventures!
If you have the means to contribute, that's great; we'd love for you to join our community. And anytime you feel like you want to pause/end your membership, no worries! Everything will help!
Like all new big ventures that need public support, there are "shareholders". But in our case, instead of each contributor possessing a share, they possess "care". You care about seeing Wong Fu continue and expand. You care about Wong Fu being a part of your life and other people's lives. Now we want to show you we care about you by making the best possible content with your contribution. Thank you for your generosity, your confidence, and your care! We won't let you down!
Become a patron to
Unlock 508 exclusive posts
Connect via private message
Recent posts by Wong Fu Productions
How it works
Get started in 2 minutes