Dana Fraedrich, Steampunk Fantasy Author
Dana Fraedrich, Steampunk Fantasy Author
Creating steampunk and fantasy worlds
Select a membership level
Agate & Char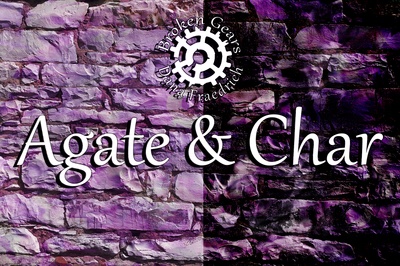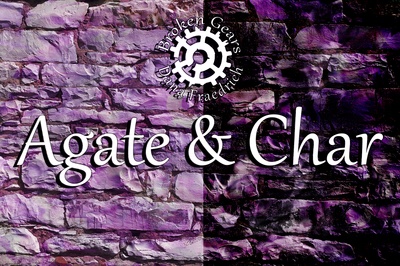 (Delivered monthly) Bonus content (picture inspiration, playlists, recent research topics, etc.).
Access to the WordsByDana Discord chat.
Full access to the Exclusive Content page on Dana's website, plus my eternal gratitude! 💖💖💖
Cobalt & Limestone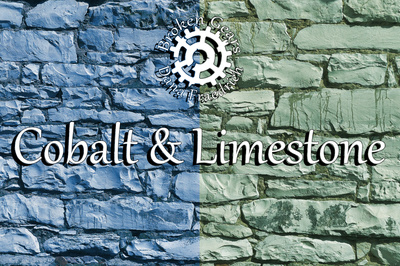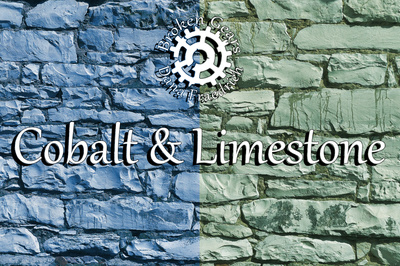 Everything above and...
Public polls (may influence short stories, later reward decisions, and other content).
Access to the WordsByDana Discord chat.
First five chapters of every book.
(Delivered on odd months) Deleted scenes.
(Delivered on even months) Audio versions of the short stories from the VIP newsletter, read by Dana.
Sand & Copper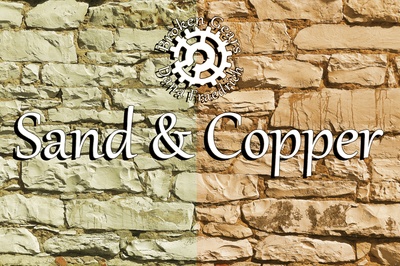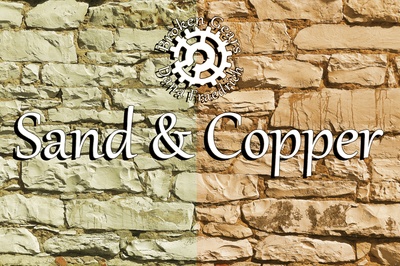 Everything above and...
Handwritten postcards.
Your name mentioned in the Acknowledgements section of each new book release.
Electronic ARCs (advanced review copies) of each new book that comes out.
About Dana Fraedrich, Steampunk Fantasy Author
Ohmigoodness, hi!!! Firstly, thanks for being here! Grab a virtual hot drink and baked good. Being an independent author is super rewarding, but indie is just that. Independent. I write the books; hire the editor; source cover design gorgeousness; do the formatting myself; rally alpha, beta, and ARC readers; sign up for, travel to, and attend cons; and do all the marketing. Any support you provide is massively appreciated. And, hey, I'm always open to feedback, so feel free to drop me a line. Even if it's just to say hello.
*Links*
Website:
wordsbydana.com
(get more info about the books; helpful blog entries on writing, live events, and indie publishing; check out Dana's live appearance schedule; read and watch interviews; access VIP-exclusive short stories; and more)
Etsy shop: 
etsy.com/shop/wordsbydana
(buy autographed copies of the books, handmade scented candles, dice bags, handmade dice, and more)
An excerpt from
Out of the Shadows:
Lenore ran. She ran as fast as her legs would carry her. Her muscles felt like they were on fire, but burning alive was far better than the alternative. The Enforcers weren't known for their clemency or for doling out quick punishments. Lenore had one advantage: this was her turf. Well, not hers per se, but she knew it well enough for it to be hers. She dipped into alleys, scaled fences, double backed, and even released a few harried chickens from their little wooden cages, wincing and mouthing a few silent apologies to the owners as she did so. She had no choice, though. Despite everything she did, the Enforcers remained on her trail, getting inches closer with every stride. Lenore began to panic. What if she couldn't lose them? What if they caught her? How bad was it going to hurt? She pushed herself to go faster, but her body just couldn't obey. Lenore was counting off suicide options in her head when her midsection flew back, trailed closely by her head, arms, and legs.
~
Out of the Shadows
, Chapter 1, Strange Saviors
A video Q&A with questions from you! This will be a repeating goal every $75/mo.
1 of 2
By becoming a patron, you'll instantly unlock access to 105 exclusive posts
By becoming a patron, you'll instantly unlock access to 105 exclusive posts
Recent posts by Dana Fraedrich, Steampunk Fantasy Author
How it works
Get started in 2 minutes