World Map Builder
is creating 3rd party World map building tools
Select a membership level
Everyone
We only have 1 tier, and it's only if you want to donate, no features will be locked behind patreon tiers.
About World Map Builder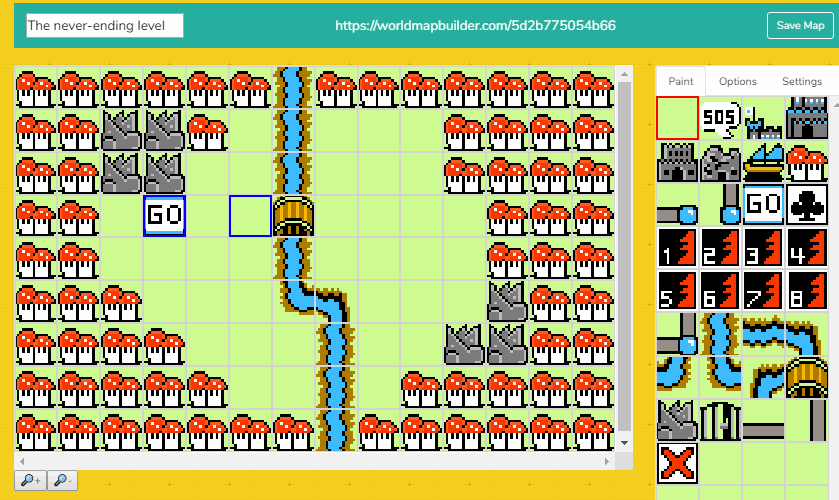 Hi everyone!
World Map Builder
is a way to allow users to create a companion world map to go with the levels they created using Super Mario Maker 2, allowing them to replicate over world maps from various different games and styles. It started as a side project to learn new web development languages and has turned into a thriving community of world map designers, sprite sheet artists, casual player and streamers alike. While this was never something we started to specific monetize, there are costs to running servers to host and maintain the growing size of the user base, and members of the community have recommended we created a Patreon so that they can help cover those costs. We had been more then willing to accept the cost of running the site, but as it grows, it's taking up more time and resources and if the community is willing to help, I won't stop them. 
We are setting the only donation tier to $1 a month, and we will not be locking any features behind it. We really want everyone to have the best experience, and if they enjoy it and want to contribute, they can. 
So if you donate, thank you! If not, that's also cool, the best thing you can do is spread the word and keeping making worlds for us to play. And join our discord  Thanks!
How it works
Get started in 2 minutes