World Players of Handball (WPHLiveTV)
is creating Handball Videos, Discussion, Interviews & Tutorials
Select a membership level
Fans of Handball Pledge
*Access to RadioCast (Handball PodCast)
*Breaking News, Gossip & Editorials Posted Here First
*Pro Player Written Tips
*Interact, Comment and Join In! 
*Select On-Demand Videos & Uploads
*Your Name posted in description of all uploaded videos as a contributor
A Handball Monster Pledge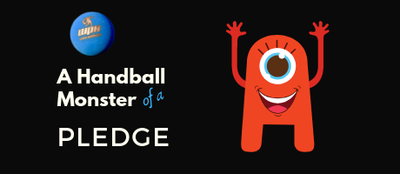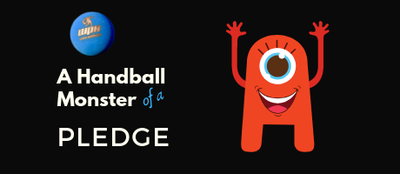 All items from FANS OF HANDBALL pledge, plus; 
*Free Shirt from thehandballstore.com (need shirt size via email to:  [email protected])
*Pro Player Video Tutorial Clips (to go along with the written tips)
*LIVE Handball Matches if Available & On Demand Access (Pasted URL Link/Embedded Player) when available
*Exclusive Merch Savings @ thehandballstore.com
*Be included in Polls, Surveys and Questionnaires 
*Secret Monthly Fan Paraphernalia/Contests/Giveaways
*Special 'Call-Outs' on the RadioCast & ESPN LIVE Handball Matches
A Handball Addict Pledge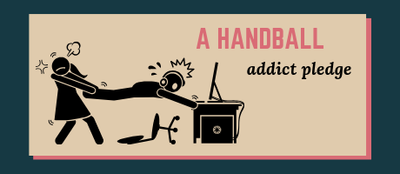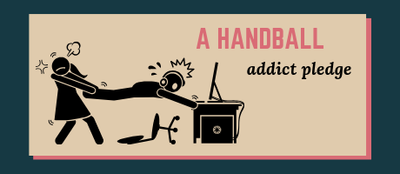 All items from FANS OF HANDBALL & A HANDBALL MONSTER pledges, plus;
*Free Shirt from Thehandballstore.com (List your shirt size and mailing address while making this pledge - email us at [email protected]).
*100% of all live Handball Matches & On Demand Videos (first); no matter the platform, will be made available to you.  If the WPH has access to a secondary feed (98% of the time), then you will be able to watch regardless of country or region.
*Submit Written or Video Briefing of your handball action for Pro Player review & feedback (based on pro player availability)
*Sit-in on a LIVE ESPN or Non ESPN Broadcast in the booth at filmed events (get to go behind-the-scenes with WPHLiveTV).  Want to be part of the video review 'instant replay' team?  Here's your chance!
About World Players of Handball (WPHLiveTV)
You know the World Players of Handball 
(#TeamR48) as a group that continues to push the chains forward with progressive and fresh innovations, as they attempt to expose the sport of handball to the masses. 
As a result of this hard work, WPH staff, volunteers and members spend thousands of hours, energy and cash to assure your fingertips are always exposed to this game.
By supporting the WPH here on Patreon, you will become a co-partner of #TeamR48 and will assist in the continued advancement of their mass marketing approach to handball. Without you, there is no WPH; without you Handball suffers.
What does the WPH do? Well, the list is a long one, but here are some cool facts about the WPH that you may not have known about:
In 2005, when the WPH streamed the first ever LIVE Video of professional handball, only Major League Baseball had streamed video to their fans on a regular basis. No other major sport or sports league had caught-on to the benefits of mobile streaming.
In 2005, YouTube.com debuted (April) their user-uploading video-sharing website. WPH debuted their first website promoting handball with the same concept less than 5 months later that featured user-uploaded video clips.  These 'small' user-uploaded videos were less than 10 seconds and ranged from funny, to amazing action shots (seven years before Vine.co took over the Interwebs with the 'seven-sec-or-less' video share site). WPH eventually moved-away from the video-sharing homepage, after encouraging all subscribers to transfer their videos to YouTube in order to gather more exposure for the sport.
In 2005, less than eight months after Facebook (a real-time social network communications medium connecting users from around the globe) debuted to the public, the WPH message board connected thousands of handball players and fans; circling the planet with sports scores, updates, real-time chats, pictures, news stories and more! Although the WPH message board remains active, the WPH has funneled most message board users to social media sites like Instagram, Facebook, YouTube and Twitter, with hopes of more mass exposure.
In 2007, Netflix began a streaming Video On-Demand Service (PPV) after first developing DVD's to the end user. Similarly, the WPH produced DVD's of their recorded matches, stemming back to the Casey-Lawlor Cup (South End Rowing Club, S.F., California) of 2005, and provided PPV and On-Demand contend for members as far back as 2006. PPV handball began with the "EP/DC Back at DAC" Showdown in Detroit, MI (Circa 2008).
The WPH went member-driven in 2006. "Back in those days, we would relay scores to members, plus Snap Videos and Pics, and give real-time score updates via mobile (SMS) texting," says WPH Founder, Dave Vincent. "My phone would only allow me to send texts to 40 contacts at the same time; yet we had about 800 early members. For those that remember, my head was always planted in my phone as I was giving updates at major handball events." Twitter went live in 2007 (after Facebook a couple years earlier), as both provided a similar service. SnapChat went live in 2012; no surprise, WPH was right there with a user-page and account.
WPH continued it's live streaming of handball and in 2010 formed the Race4Eight Professional Handball Tour. Later that year ESPN3 & WatchESPN's mobile App debuted. Four years later, WPH & ESPN partnered; signing a five-year contract in October of 2016, after being on the network the previous two years (2014, US Open). This partnership allowed the WPH to stream handball events to millions of potential ESPN viewers.
in 2016 the WPH began development of a Handball Alexa Skill; for Amazon Fire TV Stick (est. Oct. '16); Amazon Echo Dot; Amazon Echo Look; Amazon Tap; and Amazon Show, to name just a few. In 2017, WPH debuted its Flash Briefing Skill; giving end-users up-to-date-handball news, reports and updates to Amazon Alexa users. WPHLiveTV Handball News Flash Briefing is Phase one [of three] that will feature news-headline-style handball reports, updates, interviews and scores ...daily. Phase two and three will provide dynamic content from Alexa's voice; citing info about the sport of handball, facts, trivia and tips. Phase three will provide Alexa users the ability to listen-in on LIVE handball events (like AM/FM Radio) in real time.
The list of innovations continue to define the World Players of Handball Foundation, to include major advancements with
junior handball
coaching and developing, the professional handball tour and methods to market and promote the sport to members and fans. In 2016, the WPH posted 367 relevant news stories to it's main homepage (
www.wphlive.tv
) and exceeded 450 in 2018.
For a history of the WPH, please visit the homepage and select "
mission
."
Between youth development, mass media marketing and innovations to expose the game; while bringing news and information to your palm, the WPH continues to advance handball with the professional indoor & outdoor tour, filming handball's major's; to include massive fan exposure on ESPN3 & WatchESPN.
Please help support the organization that is focused on the future of the game of handball--The World Players of Handball Foundation!  
The WPH is a 501(c)3 Non-Profit Foundation
3561 E Sunrise Drive #125
Tucson, Arizona, 85718
If we can hit this goal, the WPH will hire a Junior Coach to help better develop the sport of handball
1 of 2
Become a patron to
Unlock 822 exclusive posts
Connect via private message
Recent posts by World Players of Handball (WPHLiveTV)
How it works
Get started in 2 minutes