West Virginia Ghosts
is creating paranormal content, courses, videos, podcasts, and more.
Select a membership level
Supernatural Supporter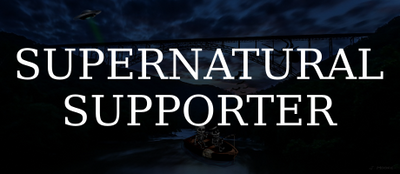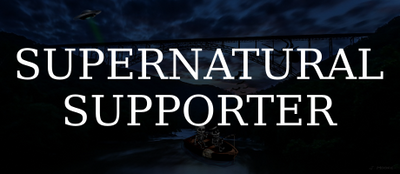 This is for people who want to help support West Virginia Ghosts without receiving all the special perks. Your monthly contribution is greatly appreciated!

Paranormal Investigator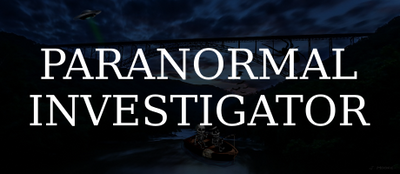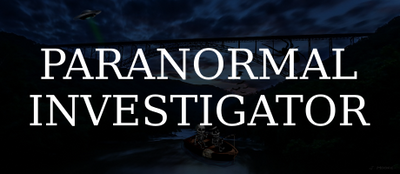 For $10 a month, you can help support West Virginia Ghosts, fund new content, and receive exclusive Patreon perks!

✓ Access to our patron-only feed.
✓ Read pre-published stories.
✓ View pre-published recorded media.
✓ View pre-published haunted locations.
✓ View patron-only photos and videos.
✓ Participate and vote on content.
✓ Take part in private chat discussions.
✓ Q&A with the founder of WVGhosts.
✓ We will review your photos.
✓ We will analyze your EVP audio.
✓ We will review your video recordings.
✓ Free True WV Ghost Stories eBook

About West Virginia Ghosts

Welcome to the Patreon page for West Virginia Ghosts!
West Virginia Ghosts has been dedicated to archiving the paranormal in West Virginia for over 20 years. This was before it was "cool" or widely accepted to be a paranormal investigator. You could barely find any resources online to help you with the paranormal. At one point it was the only place where people could visit to get help with their hauntings.
THE FOUNDER
Hi there! My name is Jonathan Moore and I am the founder of West Virginia Ghosts. I was intrigued by not only my own experiences but mostly from other's accounts of their greetings from beyond the grave, I wanted to find a way to showcase these tales. Being a computer programmer, I built and designed the website that millions of people enjoy. West Virginia Ghosts has grown profoundly over the years with the popularity of Social Media.
THE FINANCIAL STRESSES
Operating West Virginia Ghosts hasn't been an easy task since it is a one-man-show. I have covered all of the financial expenses over the past 15 years after Google decided to drop the site from its advertising platform because it didn't meet their criteria. I have also been unsuccessful in meeting the expectations of other advertising platforms for the same reasons. Thus, I have been the sole funder of the website. This has severely crippled my ability to bring you new content. All of my spare time had to be used elsewhere.
YOUR AWESOME SUPPORT
As a member of West Virginia Ghosts, you will greatly help relieve that financial burden, which will allow me to focus more on content and doing the things I use to love, such as paranormal investigations. As a thank you for your monthly contributions as a member, you'll get exclusive access to the incredible perks that I have mentioned in each tier. You will also allow me to reach goals and milestones that will bring you even more awesome things!
I have a lot of exciting things being planned and you can help as a member. I want you to join me on this journey. We will get to know each other better and have a blast doing it! If you enjoy West Virginia Ghosts and want to see it grow into an awesome experience, you can become a patron for as little as one dollar.
By becoming a patron, you'll instantly unlock access to 25 exclusive posts
By becoming a patron, you'll instantly unlock access to 25 exclusive posts
Recent posts by West Virginia Ghosts
How it works
Get started in 2 minutes