ww2clash
is creating A web page about the 1941 Russo-German war
Select a membership level
Wingman
Thank you for becoming my
wingman
. Success starts with a skilled buddy, definitely!.
By becoming my
wingman
you get:
My unending gratitude
Exclusive content. At this time this exclusive content is focused on topics relative to the air war aspects of the invasion: reconnaissance, fighters, bombers, and an air map with the main bases of both combatants on 22 June 1941. The last two topics are in development. New topics will be updated every 4-6 weeks and will cover much more than the air war.
Element Leader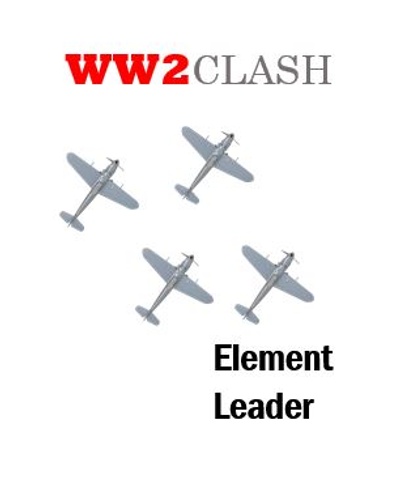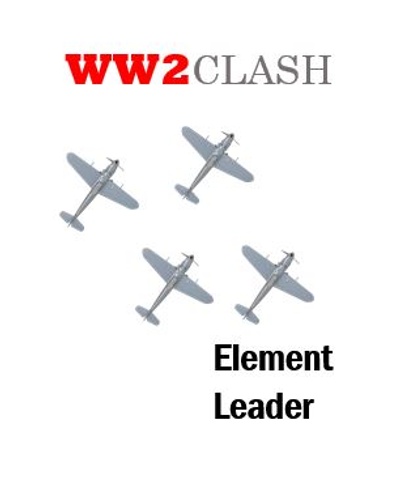 Thank you for becoming an
element leader
. It is crystal clear that the success of the unit requires teamwork!.
By becoming an
element leader
you get:
My undying camaraderie.
Access to spreadsheets and other files that contain a wealth of hard data. These files go to a deeper level of detail than the information shown on the site. These files are my working files and they are not meant to be published. I continuously update them with new research.
Access to all the infographics and tables consolidated in one single section.
And everything in the previous tier.
Infographics in one convenient section
Flight Leader
Thank you for becoming a
flight leader
. Experienced leaders in the squadron help to overcome the most difficult obstacles and there are never enough of them!
By becoming a
flight leader
you get:
My undying camaraderie.
The file that lists all the bibliography (which is updated periodically) so you can dig deeper if necessary.
I will answer one question a month relative to the topics on the site as long as I can answer it in about one hour (or we can discuss a topic that is of interest to you).
And everything in the previous tiers.
Infographics in one convenient section
About ww2clash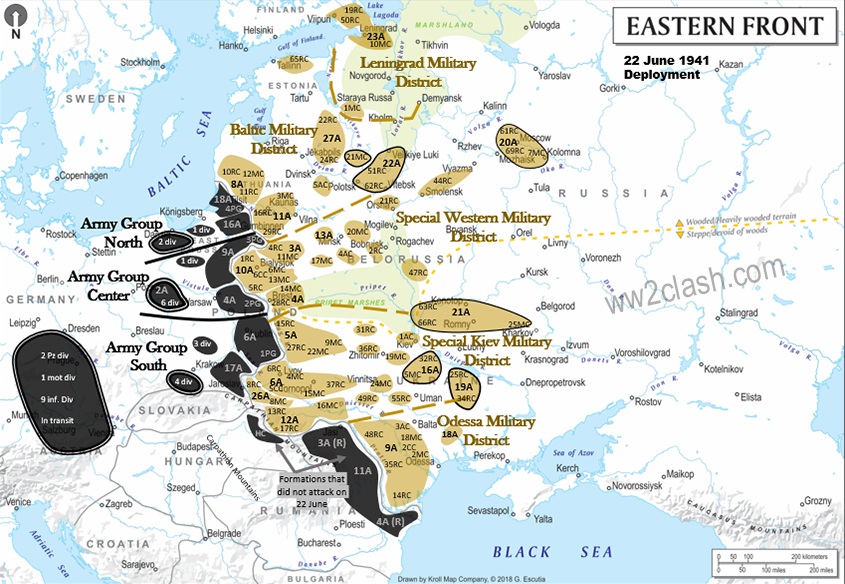 THE QUEST
My goal is to provide to the military history enthusiast and researcher insightful articles on Operation Barbarossa. The intention is to motivate many "Aha! moments" in the reader by virtue of crafting a careful explanation of the causes that triggered the outcomes. 
This explanation is supported by the extensive use of hard data from recognized sources, color diagrams to explain complex ideas, and an analysis written impartially thanks to a methodological approach that helps to prevent bias or prejudice.
The reader will be able to place himself in the shoes of decision-makers to understand why decisions were made and what could have been done to change history.

Many writers have spent tons of ink recording the momentous events surrounding the Russo-German war and the Barbarossa onslaught. I am very familiar with the mainstream theories after studying them for over three decades, but more than 75 years after the events happened, I still find most of them unconvincing and shallow. For readers that dig into the subject matter and ask deeper questions, there remains this uneasy feeling of having learned half-truths. 
My purpose with this webpage (and eventually a book) is to answer three major questions that are vital to the understanding of this historical event:
• Why was the war fought at all?
• Why did the 1941 invasion fail?
• Can we make a convincing case that Germany could have won or at least not lost?
It is difficult to arrive at sound, factual, and logical beliefs. We humans fall easily into biased analyses and it takes significant effort to realize that we tend to discard evidence that does not match our preconceived views. Social scientists (i.e. Michael Gazzaniga, and Brendan Nyhan) are aware of this flaw and they have documented it extensively. 
The research and analysis that you will find on my webpage eschew any preconceived ideas and prejudice using a scientific methodology applied to history to arrive at beliefs that have solid support.
I have been updating my webpage with first-class material for over two years and I realize that the magnitude of the project is such that I need your support to complete the topics that still require an answer or explanation. My first objective is to complete several topics that are outlined on the webpage and eventually to expand the visuals and to create short videos for each topic to reach more people.
I would like to invite you to take a look at my webpage and if you like what you see, please consider becoming a supporter.
I am happy to share some of the feedback I have received from readers:
"I really enjoyed your site" (MP, 10/22/2020)
"By the way ... FANTASTIC research!" (CB, 7/15/2020)

"I love your website, excellent data." (DK, 12/12/2019)

Thank you for your consideration!
Will Escutia 
War in the East 1941 Explained
By becoming a patron, you'll instantly unlock access to 1 exclusive post
By becoming a patron, you'll instantly unlock access to 1 exclusive post
How it works
Get started in 2 minutes