Wylie Beckert
is creating playing card art
Select a membership level
ARTIST TIER
Step-by-Step Process Tutorials: I'll walk you through my painting process from concept to final with a new in-depth process write-up each month (plus access to the archives with dozens of past tutorials). 
CONTRIBUTOR TIER
Layered Process PSD: get a close-up look at each stage of my painting process with a layered Photoshop process file.
Digital Wallpapers: monthly wallpapers for your desktop & mobile devices
 Q&A Access: Ask me an art question!
Contributor Credit in the Reign of Sin Art Book: Your name will be printed in the art book when it's published, allowing your legend to live on forever (unless you choose to remain anonymous!) 
PLUS all previous rewards:
Step-by-Step Process Tutorials
About Wylie Beckert
ABOUT ME
Greetings! My name is Wylie Beckert, and I'm the lone paintbrush behind 
Reign of Sin and Rule of Virtue
- a series of hand-painted playing card illustrations inspired by the deadly sins and heavenly virtues.
My playing card projects are creator-owned, one-woman efforts made possible entirely by the continuing support of my amazing patrons! Thank you for joining me on this journey through strange (and often dangerous) lands...
(Finished card art for Pride: the King of Clubs)
WHAT I'M DOING
I'm making the art that I'm crazy about: insanely detailed pencil and ink paintings that offer a window into a sinister yet inviting fantasy world. My current project is my most ambitious yet: a pair of two painstakingly illustrated card decks, one dark and one light, featuring full-body, dual-identity royals entangled in sinful and virtuous dealings.
(Early playing card concepts: Kings of Pride and Humility)

Despite my love of illustration, this project is about more than just the art: I'm also weaving a narrative for the decks through character backstories, framed as glimpses of an ever-shifting future according to the conflicting visions of two rival prophets.

WHAT YOU'RE MAKING POSSIBLE

Because I make my living through freelancing, passion projects often get sidelined in favor of the more workaday assignments that pay the bills. Your support will offer the freedom to focus more time on creative ventures like Reign of Sin - the type of projects that I'm the most excited to work on, and that followers of my art are the most excited to see.
(Process tutorials document my ever-changing traditional media process.)
My painting process is an ever-evolving adventure in traditional media. One of the reasons I love Patreon is that, unlike commercial clients, my patrons give me free rein to venture into new territory, make mistakes, and create beautiful things in line with my own vision. Sharing the things I learn along the way is my way of saying thank you!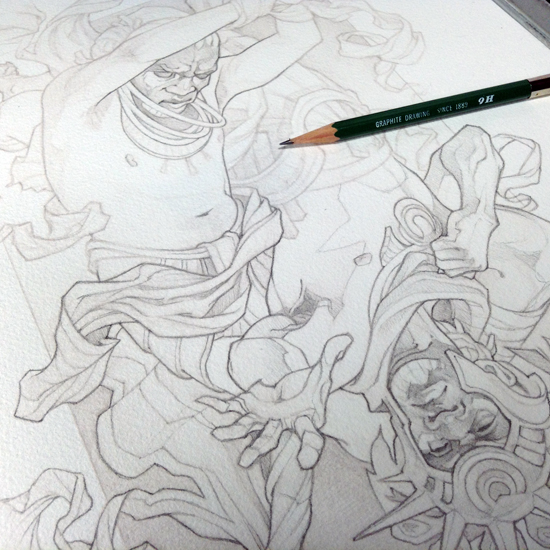 (From the tutorials: pencil drawing in progress...)

In addition to creating new & awesome artwork, I like to provide artists (and art enthusiasts) with some insight into my techniques and materials - documenting my working process from ideation to finish in text, photos, and (whenever possible) video. This additional content takes time to create; your support helps make process tutorials a regular feature of my work instead of an occasional bonus.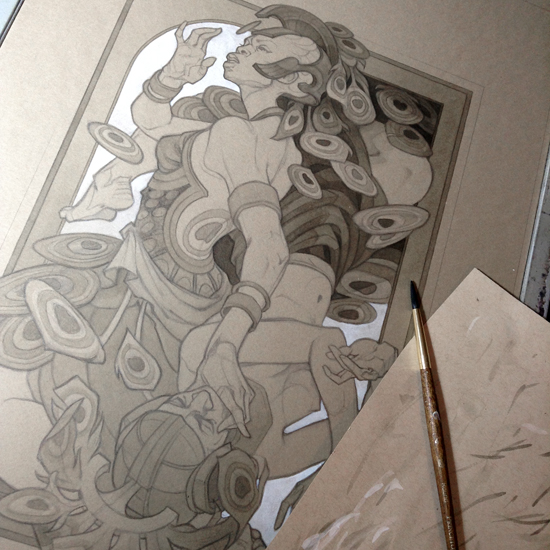 (From the tutorials: ink painting in progress...)
VISIONS FOR THE FUTURE
My first card deck, Wicked Kingdom, was launched through Kickstarter in 2016. As soon as the artwork is finished, I'm hoping to do the same with Reign of Sin. Your support will help this happen sooner by allowing me to shift my focus from my commercial illustration clients towards my own strange, dark vision...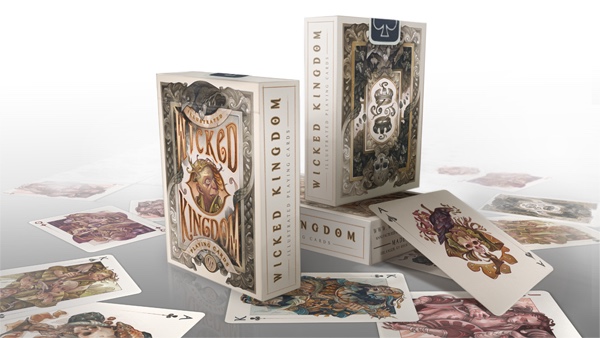 (the first deck my supporters made possible, Wicked Kingdom! Buy it at www.wyliebeckert.com/shop).
The complete Reign of Sin series will consist of two playing card decks - which means twenty-four face cards, eight aces, four jokers, two card backs, and a set of custom pips for the remaining numerical cards (along with package design once this bird is finally ready to fly). I'm expecting to create two paintings per month, but am hoping increased support through Patreon will allow me to raise the bar and, with any luck, finish the deck sometime in 2018.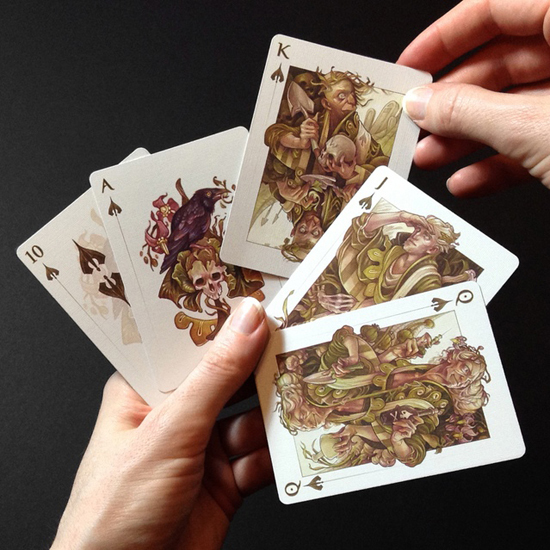 (Cards from the finished Wicked Kingdom deck. Reign of Sin will be even bigger and better!)
BECOMING A PATRON

You can pledge any amount you choose; you'll get various rewards (listed at right) based on how much you pledge. Pledges will be collected for each finished painting, and payments will be processed around the 1st of the month. You can also set a cap for your total budget (so as not to break the bank if I'm especially prolific one month), and cancel any time if my artwork ceases to catch your fancy.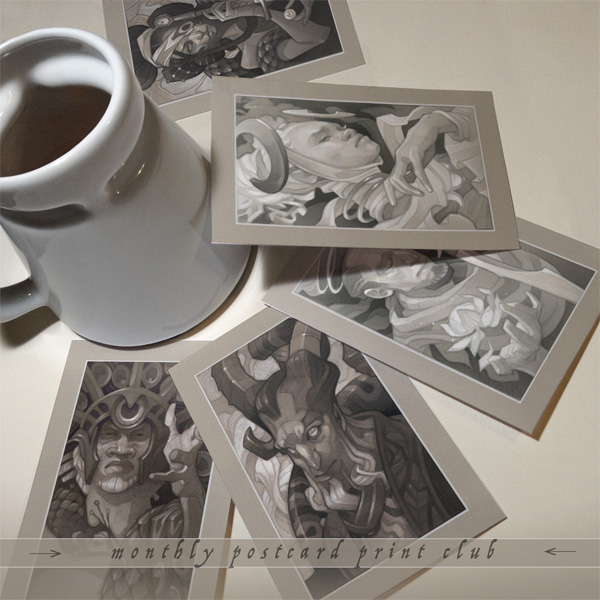 all patrons supporting at the $25 tier or higher will receive a five-print Welcome Pack their first month, plus a new Patreon-exclusive postcard print each month for the duration of their patronage.
By becoming a patron, you'll instantly unlock access to 58 exclusive posts
By becoming a patron, you'll instantly unlock access to 58 exclusive posts
Recent posts by Wylie Beckert
How it works
Get started in 2 minutes