Xaero
is creating Minecraft Mods
Select a membership level
$1 tier
Access to all my Patron-only posts which are usually sneak-peek/progress videos/screenshots of new mods or mod features that I make. You will also be able to post on my Patreon page.
+ Access to my Discord server for an easier way to contact me and other patrons!
Includes Discord benefits
$2 tier
All the lower tier rewards
+ access to a Google Drive or Dropbox folder which contains all the latest versions of my public mods. New versions are
automatically added
to the folder 1 day
earlier than being released publicly.
Early access does not include critical updates for obvious reasons.
+
green Patreon cape
Please private message me your Minecraft username and/or Google/Dropbox e-mail (if you have one) after pledging!
Includes Discord benefits
$5 tier
All the lower tier rewards
+ activate automatic updates - update my mods through the client with just 1 click. Preview: https://youtu.be/sem9U_PxcIc
(works for all my mods that have update notifications)
+ access to the second Google Drive or Dropbox folder with closed testing stages of the new mods that I create.
+ blue Patreon cape
Please private message me your Minecraft username and/or Google/Dropbox e-mail (if you have one) after pledging!

Includes Discord benefits
About Xaero
Welcome to my Patreon page!
Introduction
----------------------------------------------------
I am a mod creator for a very popular sandbox game - Minecraft. I'm mostly known for the two of my most popular mods: Xaero's Minimap and Better PVP Mod. As of today, I have created 5 mods and I still have plenty of ideas for new mods to create or how to improve the existing ones. I'm not a native English speaker so excuse any errors that I may have made on this page but feel free to point them out :)
Motivation, Time
----------------------------------------------------
I love modding. I could easily spend days doing nothing else. That's exactly what used to happen when I had a lot of free time. Unfortunately, I'm older now and time is more precious than ever.
I have recently graduated from a university. I used to put a lot of time and effort into it. And just like before, during the studying I spent most of my free time on modding. Right now I'm investing a lot of my time into building a career in game development. This costs as much if not more of my time as school did. Programming is constant studying in itself. Time is money. Removing the ad revenue I get from monetizing the downloads would also remove a huge chunk of my free time, as I would have to find a "real" job. There will be very little time and energy left for modding, which is the outcome that neither me or users of my mods want. That's why I use ads on my download pages.
But as most people, I don't like ads. That's why I'm here.
The Goal
----------------------------------------------------
I want to
get rid of the ads completely
!
Patreon will allow me to make user experience better for everyone by creating
clean ad-free pages
, or at least lower the amount of ads. I will be gradually
removing ads from all the official mod pages
as Patreon goals get reached and hopefully eventually remove them all.

Rewards

----------------------------------------------------
All the reward tiers with descriptions are available in the
sidebar to the right
.
These include ingame capes, automatic updates, shared Google Drive or Dropbox folders and more!
Patreon capes
----------------------------------------------------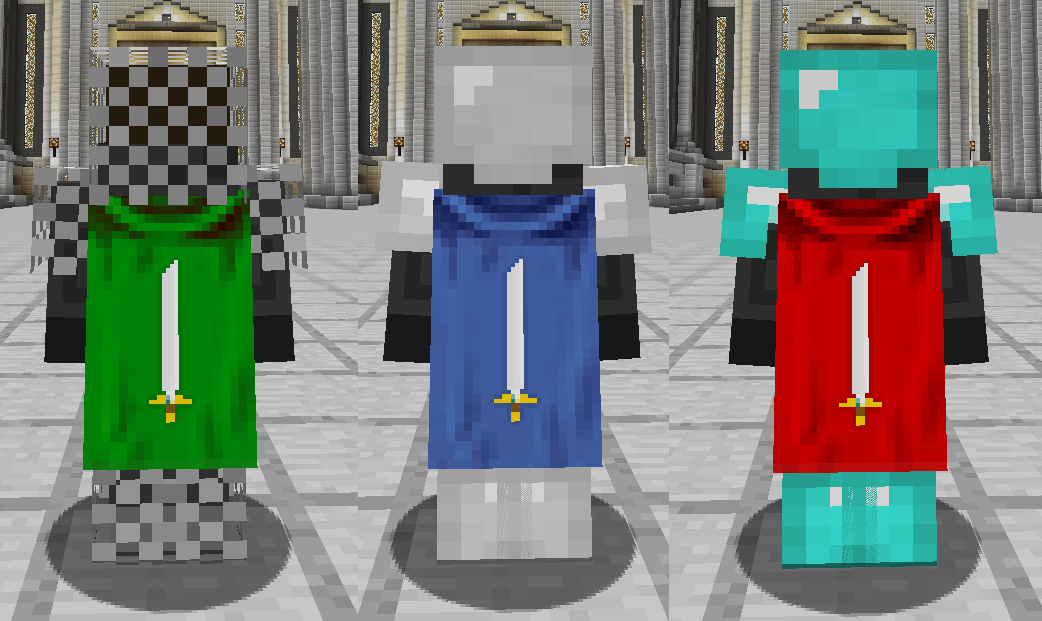 Patreon capes are visible to all users of any of my mods.
Mods that already support Patreon capes:
Xaero's Minimap, Xaero's World Map, Better PVP Mod, Craftable Waypoints
Mods that will also support Patreon capes in the near future:
Specials Attacks
You can disable your cape through the skin/multiplayer settings. If you already have a Minecraft cape then you can switch between the capes by toggling the option. You can also turn Patreon capes off separately through the mod settings (under Miscellaneous in Better PVP mod).
Contact info
----------------------------------------------------Have questions?
E-mail me: [email protected]PM me: PlanetMinecraft, MinecraftForum
$302.73 of $450
per month
No ads on the Minimap description page.
7 of 11
Become a patron to
Unlock 62 exclusive posts
Connect via private message
How it works
Get started in 2 minutes