XAXABEL
is creating art & patches
Select a membership level
Space Agent
Limited (148 of 150 remaining)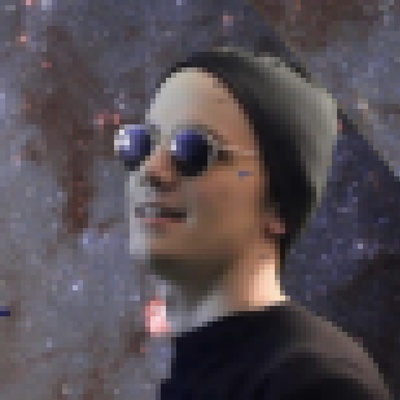 The esteemed 🅂🄿🄰🄲🄴 🄰🄶🄴🄽🅃. You have been recruited to serve frontline in the space war against Wagner & the Nightmare Buddies. I can accrue you all necessary supplies in order to conquer him, but it will take some time. REAL TALK: This is me explaining in a convoluted way that my long term Patreon goal is to use this revenue to fuel the development of my most treasured apex of ideas, the Cheddy Bundy RPG game. ANYWAY: We've been neighbors for a while now, eh? Your farm sure does keep you happy... it would be a shame if you sent me $5.00 a month in exchange for the following:

★ ONE brand new patch mailed to your door every dang month
★ 10% off everything @ my Etsy shop

10% OFF EVERYTHING @ Etsy
Double Agent
Limited (10 of 10 remaining)
You think you're so cool, huh? A treacherous 🄳🄾🅄🄱🄻🄴 🄰🄶🄴🄽🅃 roving around my plane, gathering intel that may and/or may not be used against me? Let's see what Ashley thinks of you. You yearn for additional wares, but keep in mind that this could result in blessings and/or curses. This limited tier will receive, monthly:

★ two quantities of my newest patch mailed to your door every month
★ 20% off everything @ my Etsy shop
★ A SPECIAL TREAT EVERY MONTH. How do I know I can trust you? Being that you are a 🄳🄾🅄🄱🄻🄴 🄰🄶🄴🄽🅃 this treat may be very cool and/or very not cool. This item will not be available to anyone else, ever.

20% OFF EVERYTHING @ Etsy
About
Hi. I am Jesse Sanders, a convoluted headache of ideas stuck in a tall boy body who loves to and has always loved to make stuff. I love making my items as collectible as possible and the goal of my Patreon is to further this notion. Revenue earned from my Patreon will be used to inject life into more concepts and slowly fuel the development of CBRPG (Cheddy Bundy RPG).

Patrons of either tier will also receive these small perks:
★ Access to secret art prints due to be released exclusively through Patreon
★ Early access to music I put out, no matter how serious and/or degenerate it sounds
★ Credited at the end of every video I create & other sporadic thank you related posts
★ Post all you like on my Patreon feed. Let's talk about stuff! (questions, comments, concerns, hatred toward me, etc.)
★ uhh.. more

Become a patron to
Get discounts to an online store
Connect via private message
How it works
Get started in 2 minutes