Xena Zeit-Geist
Creating Cosplay & Burlesque & Photography
Select a membership level
Halfling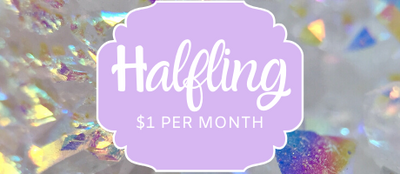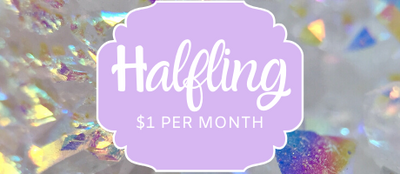 A peek inside the dressing room & the studio—get a patron-only perspective on my work.
Includes
Behind-the-scenes pics & videos
Join the patron community
Patron-only content feed
Patron-only polls
Dwarf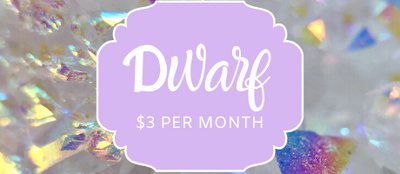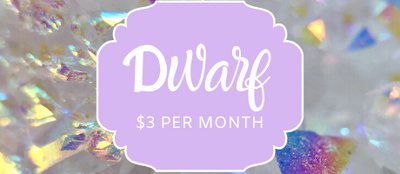 SESTA/FOSTA & shadowbans are ruining the Internet but sometimes I still have thot moods, so catch my too spicy for IG posts here! 

Includes
Behind-the-scenes pics & videos
Join the patron community
Patron-only content feed
Patron-only polls
Access to the posts too spicy for Instagram
Gnome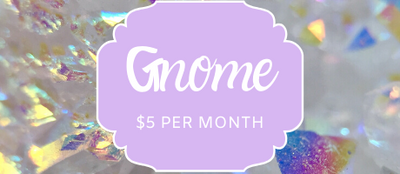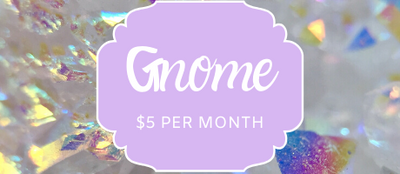 See all of the shows you've always wanted with a discount code for 25% off tickets to any/all of The Society of Sin's shows where tickets are pre-sold online. Plus all previous rewards!

Includes
Behind-the-scenes pics & videos
Join the patron community
Patron-only content feed
Patron-only polls
Access to the posts too spicy for Instagram/FB
25% off tickets to the Society of Sin shows via Eventbrite or thesocietyofsin.com
About Xena Zeit-Geist
Hello, New Friend! I'm
Xena Zeit-Geist
, and I specialize in irreverence, opulence, and daring brazenly to disturb the universe with my work. Oh, and glitter—I guess if you do burlesque, you also technically specialize in glitter.
While I admittedly do many different kinds of creative work from acting to photography to design, I tend to think of in the magical world where cosplay and burlesque meet as my home. Nerdlesque became a passion for me in 2013, when I first took the stage in Remy Dee's Nightmare Before Christmas Burlesque Show. I create a TON of cosplays every year and I do a lot of photoshoots, but I'm perhaps best known as the Founder, Artistic Director, and all-around Head Bitch in Charge at 
The Society of Sin Burlesque & Variety
, a production company dedicated to creating the sexiest, nerdiest live shows imaginable. Our most popular events are our "live-action fan fiction" shows—burlesque plays that parody our favorite TV shows, comic book series, movies, etc., and that have stripteases interwoven with the plot. 
If you love my work as a solo artist or with The Society of Sin, but the monthly thing isn't for you, 
just send us a tip on Paypal
. You can also 
send me a tip to my personal Paypal
, if you'd rather help me buy something that doesn't directly relate to the shows I produce, like a new pair of sparkly stripper shoes with a unicorn horn heel or a new toy for my weirdo cat, Doug, so that she stops eating my costume patterns. 
Here are some other places you can find me and The Society of Sin, if you want to get to know us better or send us a little treat: 
Venmo @xenazeigeist
Cash App $xenazeitgeist
Facebook 
/thexenazeitgeist
or 
/thesocietyofsin
Instagram
@xenazeitgeist or @thesocietyofsin
Twitter
@xenazeitgeist or @thesocietyofsin
Youtube.com/xenazeitgeist 

Patreon allows fans to support creative works with recurring monthly payments in exchange for exclusive content and rewards.
My Patreon is run on a monthly basis, meaning that your pledge will be charged in the first couple days of every month, and you will receive rewards monthly. For example, if you sign up on April 18, you'll be charged around May 1 and start getting your rewards at the beginning of May. Different pledge levels receive different rewards (check out the different reward tiers at the right of the page to figure out which one is best for you). If there's a reward that you don't see listed that you'd like me to consider adding, don't be afraid to ask!
Also, I'm a human person and I make mistakes and have bad weeks. If you are ever missing your reward or there's any sort of problem, absolutely let me know! I want you to be happy! & as weird & introverted as I am, I really value communication! 
All of the money that I earn from Patreon goes right back into the art. You're not paying for my lifestyle (though it is a glamorous one that involves a lot of sitting on my couch in Batman pajamas gluing rhinestones to things and marathoning Star Trek while high on e6000 fumes); you're paying for the materials, equipment, talent and labor I use to create kickass nerdlesque shows and giving me the ability to try out new ways to reach people with my work.
Your support allows me to create bigger, better, sparklier shows, more breathtaking costumes and extravagant props and set pieces, to help feed NOLA's bevy of hot, nerdy, amazingly talented, starving artists, and to spread the art of risqué entertainment around the world. It's a pretty dope thing to be a part of, I assure you.
In the burlesque world, I'm perhaps best known as the mastermind behind The Society of Sin Burlesque & Variety, the production company through which I bring most of my magic to the stage. I founded The Society of Sin in 2014 after the first burlesque show I wrote and produced, a Batman-inspired burlesque parody play entitled "Arkham ASSylum," was performed to sold-out crowds weekend after weekend. Since then, I've created dozens of burlesque and variety shows, including numerous plays that combine popular fandoms and cosplay with the art of the tease (I like to think of it as "live-action fan fiction"), such as "Harry Potter & the Bedchamber of Secrets," "A Midsummer Night's Wet Dream," "It's Always Sunny in Burlesque," and "Bob's Burglesque", in addition to many pop culture themed nerdlesque revues, like "Super Smash Bras," "Glitter Is Coming," "Every Day Is Halloween," and "Inconceivable!". In the past, these events have taken place at The Theater at Harrah's New Orleans, Eiffel on St. Charles Avenue, and The Willow.
For as long as The Society of Sin has been around, it's been a troupe dedicated to body-positivity, sex-positivity, and the inclusion of performers of all gender identities, ethnicities, backgrounds, abilities, orientations, body types, etc. It's important to me that the shows that I produce are polished and impressive, but it's perhaps even more imperative to me that my casts reflect the rich tapestry of gorgeousness and talent that is the New Orleans performance scene rather than perpetuating the myth that performers must conform to the conventional (thin, white, cis, het, ableist, ageist) beauty standards set by our society in order to succeed. 
With my home base in New Orleans, I currently produce two weekly shows—"Talk Nerdy To Me: A Weekly Nerdlesque Revue" Saturdays at 7p at Dragon's Den and "The Opulence Hour: A Neo-Classical Burlesque Show" Sundays at 7p at Maison on Frenchman Street, as well as "Stripped Into Submission," aimed at celebrating fetishes via burlesque, the 3rd Sunday of every month at Hi-Ho Lounge on St. Claude Avenue at 11p.
In addition to running The Society of Sin, I perform in New Orleans with Bella Blue Entertainment, Inferno Burlesque at House of Blues NOLA and Vinyl Music Hall Pensacola and more local productions in addition to traveling for shows and festivals around the country, including the International Nerdlesque Festival in NYC.
I typically make my own costumes/cosplays and occasionally take on costuming and embellishing/bedazzling commissions from other performers. I make some of my own props, as well. 
I do photography and have taken tons of photos of pictures of performers. I mostly prefer to do studio portrait shoots, since it's what I know and why I got into photography, but occasionally I like to challenge myself with other things. I take TONS of Instax (basically mini Polaroid photos) backstage at shows and love shooting on film, especially instant film. You'll see a lot of those shots on Patreon and even receive some of them as rewards. :)
I have a degree in creative writing and have written all of SOS's burlesque plays as well as a number of comedy sketches (some of them on 
Youtube, like my series Horntail
) and hosting/standup material.
I also taught myself the Adobe Creative Suite and design all of The Society of Sin's show flyers and promotional material myself, which is kind of fun. I have designed a few flyers and promotional pieces for other performers/producers, as well, most notably Bella Blue. I also design all of my own merch, though I typically hire illustrators when I want a specific drawing for a poster or logo, (ex: @sapphicstarshine on IG designed the pink lady on the Opulence flyer). 
If you or someone you know would like to know more about burlesque performance, hosting, or producing, I do one-on-on video consultations, which can be scheduled on 
my website
, in addition to teaching at 
Bella Blue's New Orleans School of Burlesque.
I also created a workshop with my friend and fellow performer, Chère Noble, called The Show Up & Glow Up Workshop, which was an 8-week class where we taught performers ways to upgrade their stage looks from costumes to hair to makeup. 
Outside of burlesque, I'm probably best known for acting. I'm a member of SAG-AFTRA and you can check out some of my film credits 
here
. I also do a lot of comedy, including standup, sketch and improv.
I do a lot of boudoir shoots, and obviously, since my shows involve the art of the striptease, a lot of my content could definitely be considered risqué, but I try to keep it pretty tasteful. I don't really do full nudity and try to stay away from doing sex appeal just for the sake of sex appeal without some greater significance or tie-in to something I'm passionate about. My work is all sex-positive, body-positive, and queer-friendly, some of it is NSFW, some of it is not, some of it depends on what your work is, I suppose.
I am a queer, typically femme, gender fluid babe, so that's sometimes reflected in my work, other times I just pass as a basic hetero lady. As fun and lucrative as it can be catering to people' sexual fantasies, I also find it exhausting and it's not a charade I can hold up for very long. So if you're here to fantasize, that's fine, but I'm not here to stroke any egos, be your manic pixie dream gf or to flirt with anyone. Feels dumb that I have to say that, but *deep sigh* I have to say that. 
I am also extremely introverted! And while I love you all and appreciate your support and encourage you to form a community around my work and talk about cool stuff that you're mutually interested in and that you want to see, I personally, do not often have the spoons to keep up with regular personal messages from people and often get sent into shame/anxiety spirals when I see a bunch of people in my inbox with this expectation as it is impossible for me to live up to and I really really really hate letting people down or when people think I'm blowing them off when really I just have a lot on my plate and am trying super hard to set better boundaries between my work and personal life so that I don't burn out and stop making all of the cool stuff I make that seems to bring people joy. Obviously, if you have a question or idea or something cute you want to send me, feel free! I love that. Just don't freak out if I don't respond or if it takes me a month to get back to you, that just means that's where I'm at for the time being! 
Thank you for supporting the naked, nerdy, sparkly arts! Your support means the world to me! We're going to make some damn cool things happen together!
XOXO, 
Xena 
$323.80 of $400
per month
I'll do a special Q&A live stream just for my Patrons in whatever cosplay/costume you select for me via poll!
2 of 8
By becoming a patron, you'll instantly unlock access to 490 exclusive posts
By becoming a patron, you'll instantly unlock access to 490 exclusive posts
Recent posts by Xena Zeit-Geist
How it works
Get started in 2 minutes