JayJu
is creating Just A Song comic
Select a membership level
Admission Fee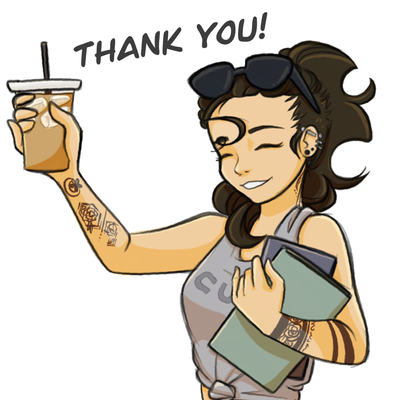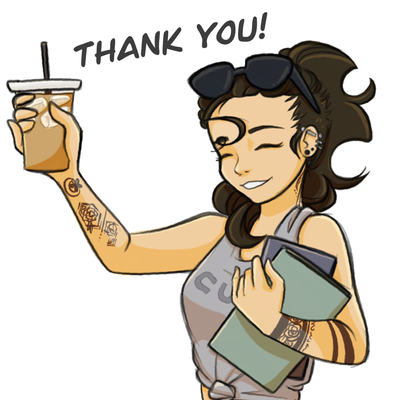 Thank you for your support! 
You're now able to access
 -early page view (if I finish early, regular post date is Friday PST)
 -comic page WIPs
 -speed draws 
 -other bonus content and random doodles I post (both related and unrelated to JaS)
About JayJu
Hello everyone and welcome to my little corner of the internet. Whether you found me through my art or just randomly stumbled in, I'm glad you're here!

A little bit of background, I started drawing at a very young age, but I only started sharing my art online in 2015. It was a short fan comic I made that got way more attention than I was expecting and one thing lead to another and now I'm here. ('Here' being a more confident and happy version of myself, ready to throw more of my art at the world.)

Because I've never studied art or done anything professional in the field, I'm slowly learning the ins and outs of self-publishing, story writing, and digital art in general. My first step was creating an Instagram Account to post all my random doodles and fanart, and now I'm branching out into making my first completed comic, Just A Song. It's a fancomic I started back in 2018 and just recently surpassed 100 pages!

This Patreon account is dedicated to all the readers that have stuck with all my late posts and hiatuses, as well as newcomers that are reading it for the first time.

For the easiest reading experience, click on my featured tag 'Just A Song', then 'Sort by Date, oldest first' to read it all chronologically.

Completed pages will be available to the public, but WIPs, speed-draws and other bonus content will be available to anyone that would like to pledge to help support my art. Once the comic is complete, I'd like to turn it into a printed zine as well so stay tuned and thanks for stopping by!

I can't afford my own studio or office yet so often times I'll draw at a local coffee shop or Starbucks. Your pledges help fuel me with caffeine! 
Patreon Goal: Buy coffee using art!
1 of 1
By becoming a patron, you'll instantly unlock access to 33 exclusive posts
By becoming a patron, you'll instantly unlock access to 33 exclusive posts
How it works
Get started in 2 minutes