xOdinsNemesisx
is creating YouTube Videos
Select a membership level
Continual Breeding Path Help
I will help get you on a breeding path that suits what you need and can make a personalized one based upon your playing style. As the game mechanics and style changes, I would be able to update the guides as you progress through the tiers.
Choose Music for a Stream
During a stream, you can send me a music playlist of songs you want to listen to and we will listen to it. It can't be trap music as my channel has audiences of all ages and I want to be considerate of that. But as long as it is mostly PG then I am cool with it.
Base Review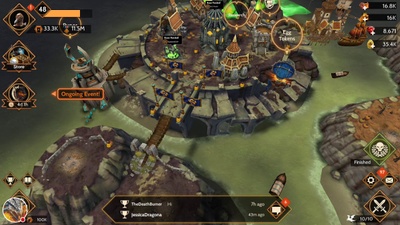 Please let me know your in-game name and I can help you with your base layout if you would like. I can provide detailed instructions on how to make it stronger. 
About
Hey I am xOdinsNemesisx, and I am a youtuber for the game War Dragons. If you are coming here from my channel, then I would like to start by saying thank you. Thank you guys for what you have done in the last year of me doing youtube and supporting what I have been doing by your viewership. I appreciate it so much and hope that my videos continue to help you progress in the game. Donating here is completely unnecessary, however, if you do wish to donate, I would be very thankful for anything that you decide is the worth it to you. All of the money donated here will be going back towards the game and helping me progress further to bring you guys updated and higher tier content that I am currently lacking in. Again, thank you wether you donate or not and good luck to everyone who is reading this!
When I reach $200, this will allow me to get close enough to the mythic hunter this season that I can pay the rest myself which isn't cheap. This would allow me to produce even more relevant and unique content for you guys in live streams and videos.
1 of 1