Yab Moung Cambodia
is creating Records, Artwork, Merch, Workshops, Alternative Music Community
Select a membership level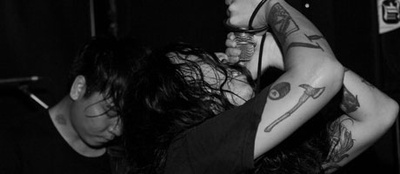 Support Alternative Music in Cambodia
Music won't save the world, but it saves people from ending up in (other) addictions or worse. Support our mission to build a creative and positive environment for troubled teenagers in Cambodia.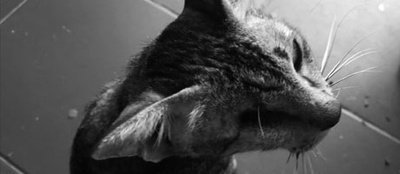 The Metal Cats Deal
Limited (3 of 5 remaining)
There is a cat family living on our rooftop above Phnom Penh, a one eyed super strong mother with her cute three kitten. We want to take care of them, feed them and bring them to the vet once in a while to keep them safe.
About Yab Moung Cambodia
Why do we want to create an Alternative Music Community in Cambodia? Because it does not exist, believe it.
Yab Moung Records has an amazing opportunity to take over an apartment situated around Orussey Market, the centre of Cambodia's capital city, Phnom Penh. At the moment, the place is run down but the rent is cheap and we see potential to transform the space into a D.I.Y. community house for alternative music. The venue would function as a record store, music distributor, and a hangout place for those involved locally and globally in the alternative scene. It would also host workshops in regards to music, design and printing for band merchandise. In Phnom Penh, urban development is rampant and the cost of rent is rising, leading to a spate of venue shut-downs and a deficit of music venues for non-mainstream genres. There are only two, yes, you heard it right – TWO in the city. Moreover, Cambodia has no distributors where young people can go to buy underground records, merchandise, tapes and CDs, and we could be the first one with your help! As the nascent Cambodian music scene takes off, we would like to take this opportunity to encourage more Cambodian teenagers to engage their creativity (be it T-shirt making, music composition, drawing, or just conversing about music), and to provide a place for touring bands to crash. Our aim is to link Cambodia up to the global scene and to sustain and develop the underground Khmer metal and punk music scene. The rent is 150$ per month, plus running costs. We also need a bit more funding for some necessary renovations, as you can see. Being able to rent this space and provide for the community would be a crucial step forward for us and the alternative music scene in Cambodia.
About Yab Moung
Yab Moung Records is an independent, collectively run record label that provides a platform for Khmer alternative music and art. There is a unique alternative music scene existing within contemporary Khmer society. From Mekong inspired Blues to Death or Black Metal, the music coming from this movement is unique within South East Asia in its context, style and drive. Yab Moung's mission is to make Khmer alternative music and creativity more accessible and to promote this within Cambodia and throughout the rest of the world.
Thank you to
Metal Your Day
,
Redfan
,
Subtropical Asia
and all the others who believe in us and support us.
The story began in 2014 when a Khmer metal band called
Sliten6ix
performed at Show Box. Prior to the concert, Timon Siebel had been struggling to deal with his three troublemakers he called students. Stress-ridden, poverty-stricken, the youngsters were having difficulty dealing with social pressure. Theara Ouch, Vichey Sok, and Hing Ouch were attending CAM Projects, a music program funded by American NGO
Moms Against Poverty
. In the workshops, Un Samphors and Timon Siebel worked with kids and teenagers from difficult backgrounds, teaching them music, video editing, English, math and sports as well as organizing concerts by the kids, and for the kids.
Timon was trying to encourage them to release their aggression through sports and other activities, but to no avail. So he decided to take the boys on a surprise adventure in the hopes that they could channel their anger and resentment through music instead.
The concert was feral and loud. Guitars were slain, drums were pounded, and musical chaos ensued. Three youngsters, with no knowledge of metal, were bemused, and at the same time, ecstatic. This was their introduction to metal / hardcore music.
2015
Soon after, Theara, Vichey, and Hing were enchanted by the sound of chaos and the feeling of catharsis it brought; they started practicing and jamming with their own instruments. By the end of 2015, they formed a Khmer metal band named
Doch Chkae
with the help of Yab Moung Records. Metal has been their passion ever since, giving them a focus and direction in life. Who would have thought that one tiny, gritty performance at a small venue in the captial lcity could be so life changing? The band have been performing since then, often performing with local ban Reign in Slumber (formerly Sliten6ix), and another new local band, Silent. Together, the bands have been organising shows in the fashion of D.I.Y ethos. Although the scene has not exploded nationwide, those who do play music within the metal scene and attend shows use the music as a crutch to wade through the sea of anger and an outlet for social pressure.
Doch Chkae was invited 2019 to Wacken Open Air, the first Cambodian band on a big international stage.
TODAY
MAPC Music, inspired by the first small metal show by
Sliten6ix
, is aiming to replicate that therapeutic experience for the new young generation in Cambodia. MAPC Music strives to help enable underprivileged teens to find peace using music as their outlet for angst and depression. The program will consist of multiple music workshops for the children at MAPC and introduce music therapy to Cambodia. We also hope to guide the disadvantaged youth of Cambodia to break the cycle of addiction and poverty, avoid transgressions, and give them a different outlook on life.
Yab Moung Records has the amazing opportunity to take over the lease of a very cool apartment close to the touristic center of Phnom Penh. Cool because it's cool and cheap, because beaten down which is cool again.
The plan is to transform the space into a community space for alternative (metal) music scene in Cambodia.
Where we can produce – photo shooting, merchandise, artwork etc.
Where we can be –  hangout, exchange and grow.
Where we are accessible – invite visitors to the one and only record store in the capital, sell our merchandise and more.
Where touring bands can crush.
Where we have a safe home!
And where we hope to make some profit to nurture.
The rent is 150$ plus running costs.We also need a bit money for some necessary renovation as you can see. Renting this space would be a huge and crucial step forward for us and alternative music in Phnom Penh, Cambodia.
Thank you for your support!
As a side effect the cat family living up there on the rooftop above the city would be taken care of too, because cats are cool too. So you can only take here a good decision, for metal and cats.


2 of 2
Recent posts by Yab Moung Cambodia
By becoming a patron, you'll instantly unlock access to 1 exclusive post
By becoming a patron, you'll instantly unlock access to 1 exclusive post