Yab Moung Cambodia
is creating Records, DIY Merch, Workshops, Alternative Music & Art Community
Select a membership level
Support Alternative Music in Cambodia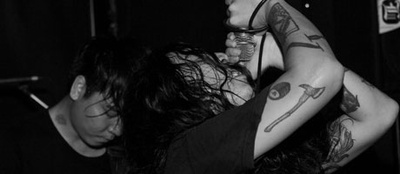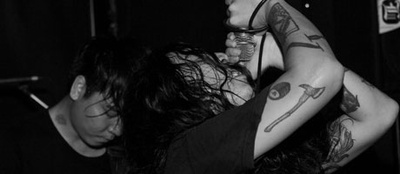 Music won't save the world, but it saves people from ending up in (other) addictions or worse. Support our mission to build a creative and positive environment for troubled teenagers in Cambodia.
The Metal Cats Deal
Limited (2 of 5 remaining)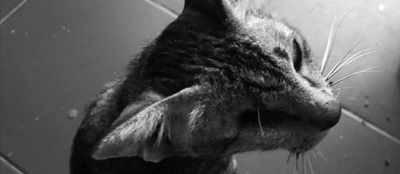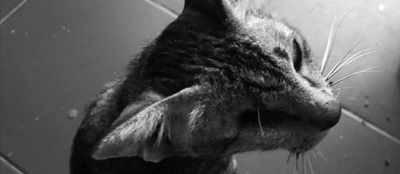 There is a cat family living on our rooftop above Phnom Penh, a one eyed super strong mother with her cute three kitten. We want to take care of them, feed them and bring them to the vet once in a while to keep them safe.
About Yab Moung Cambodia
Why do we want to create an Alternative Music Community in Cambodia? Because it does not exist, believe it.
In Phnom Penh, urban development is rampant and the cost of rent is rising, leading to a spate of venue shut-downs and a deficit of music venues for non-mainstream genres. There are only two, yes, you heard it right – TWO in the city. As the nascent Cambodian music scene takes off, we would like to take this opportunity to encourage more Cambodian teenagers to engage their creativity (screen printing, music composition, drawing, or just conversing about music), and to provide a place for touring bands to crash. The rent is 150$ per month, plus running costs. We also need a bit more funding for some necessary and constant maintenance. Being able to rent this space and provide for the community is a crucial step forward for us and the alternative music scene in Cambodia.


The story so far…
Yab Moung is a body of solidarity. Yab Moung are people who believe first in each other and the value of collaboration and exchange. Not competition. Not exclusivity. We challenge ourselves as individuals and as a community to find alternative ways to build and maintain a business which is not driven by the idea of manufacturing overvalue but to let value grow out of the requirements and demands which the community members have.
We believe in diversity and we want to develop an awareness of maturity means. This is key to understand the concept of (creative) freedom.
THE HISTORY
Yab Moung was founded 2014 as a record label. It considered the quest of alternative musicians as their main reason for existence, as well as to add a breeze of subculture to the local, heavily popular music dominated market. Yab Moung Records had a hard time to find its place. For years it struggled with survival. With the bands Doch Chkae or Vartey Ganiva the label had bands contracted, which are hard to place in Cambodia. They constantly faced problems with money. Money for production, money for recordings, money to "buy" the time to practice, money for equipment, promotion, events etc. On top of being based in an environment where people are not used to paying money for original content or shows. The common struggles of an artist, with a label in the back, which was managed by people for the passion and for the vision to support diversity within the Cambodian music market.
In 2019, with the breakthrough of Doch Chkae playing Wacken Open Air Festival in Germany, things began to change. The NGO, Moms Against Poverty (MAP) and its Phnom Penh based NGO, MAP Cambodia (MAPC) where Doch Chkae was not only founded and formed into a band but also literarily and creatively nurtured over the years, showed interest to invest. MAP, sharing an understanding for the value of the therapeutic aspect of the arts and how important it is to build a foundation, a stable and secure surrounding for artists, especially in a developing country such as Cambodia.
For 2 years we as Yab Moung have access to funds as well as the expertise of MAP to transform Yab Moung Records into a sustainable label. Alongside the label we are developing a vocational training programme for media production and build up a more youth-oriented record label for the younger generation to gain practical experience.
The reason
We believe everyone is an artist; being artistically positive is a precious aspect of recovery. The process of doing art is a crucial element for mental health, one of the most important qualities of life.
Obtaining Moms Against Poverty as a funding partner for our label to develop and build the foundation for an alternative music scene in Cambodia, we again had to face the question: How does alternative match up to the music industry?
We don't build Yab Moung for profit
We don't want to harm artists with doing what they love and therefore need to do
We don't want to be a competitive record label, because we don't want to become managers of art (recovery)
The mission
A basic income for each Yab Moung artists. Substantial percentage of profit each artist makes, goes back to the community. Why? Because the artist may not have flourished to who she/he is without a secure, healthy, inspirational environment, provided by Yab Moung community (family).
The money is used to pay a basic income, maintenance, technical upgrades and if not fully used can be shared at the end of the year to all members equally.
A big thank you to Moms Against Poverty (MAP) for their support over the next 2 years to build the foundation for our venture.
Once we can afford the rent for an alternative music community space we need some essentials to it, like a desktop computer, which can be used by bands for example to manage their media accounts. Or by many others who can't afford a laptop but have talent and ideas for digital artwork or just explore the possibilities. Or a small camera to document the live shows. One or the other fan will be necessary too, it's hot like hell up there, like an uncomfortable hell! Give us VIP hell!!!
1 of 2
By becoming a patron, you'll instantly unlock access to 5 exclusive posts
By becoming a patron, you'll instantly unlock access to 5 exclusive posts
Recent posts by Yab Moung Cambodia
How it works
Get started in 2 minutes