Yapaholic
is creating Blog Articles
Select a membership level
Yap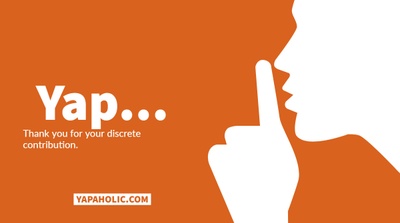 Yaps are kindhearted souls that discretely show their appreciation. Your comments / suggestions will be carefully reviewed and acknowledged on every article/video.
Yappy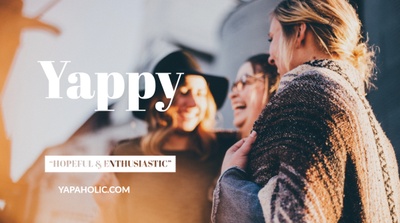 Yappy describes kindhearted souls who are willing to express a bit of enthusiasm in their support. Your comments / suggestions will be carefully reviewed and acknowledged for every article/video. 
In addition, if you so desire, your insightful contributions can be publicly acknowledged on one of our social media platforms. 
Yappier
Yappier patrons will not only have their comments / suggestions reviewed and publicly acknowledge on all social media platforms, but they will also receive (2) backlinks to help improve their websites' search engine rankings.
About
Potential Patrons:

I'm not asking for your financial support, but if you enjoy the topics that I write about and want to become a sponsor, then please know that I greatly appreciate it.

Although I write about a variety of topics, I am probably most passionate about politics, primarily because its sphere of influence can affect us all. Whether we mobilize or become divided is always (on some level) tied to the activities of our government(s).

However, because we are inundated on a daily basis with 'He Said, She Said' journalism, I wholeheartedly understand how tiresome politics can get.

That's why with your support I might be able to broaden the scope and depth of YAPAHOLIC by hiring additional writers whose insights transcend the echo chambers of our mainstream media. There are a lot of things happening in the world that very few of us ever hear about, so I would like to find those things and share them with you.

Of course, there will be "passionate" articles for a particular side of the spectrum, but there will also be "passionate" articles for the other side as well (and the middle too). 

You have my word that I will do my best to specify and label every single article, noting authors' ideologies, beliefs, and so on in a clear and detailed manner. Our writers will be required to provide you with not only actual footage but also credible sources. If it appears as if our writers have intentionally tried to deflect, avoid, or manipulate your views/perceptions for personal gain, I will fire them.

It's not always possible to remove biases from one's writing, but the next best thing we can do is explicitly inform readers/viewers about the authors' true intent, ideally at the top of each article and video. In doing so, it is my hope that our collective interest and tolerance for such contentious topics (e.g., politics) will improve over time.

I look forward to embarking on this lifelong journey with you.