Yemen Used to be
is creating art initiative
Select a membership level
Help Us Stand Out!
Create with us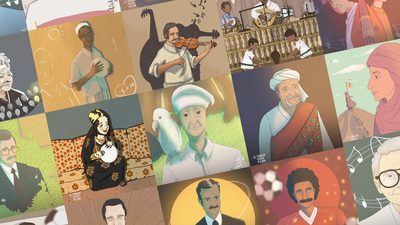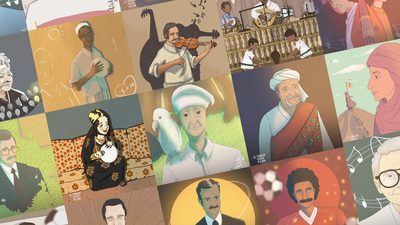 This level gives us the ability to continue creating continuous visual content.
Thank you for your help in making something great! 
Let's Make More!
So you like Sofra Wahda! What about keeping on the spirit and visualizing more stories of heritage, legacies and everyday details! Support us to produce more of such artistic pieces!
About Yemen Used to be
"كذه كان اليمن"
 مبادرة فنية تهدف إلى تصحيح الصورة النمطية عن اليمن. ليس الهدف منها المكوث في الماضي بل الاستبصار به ليعيننا على بناء الحاضر للارتقاء من أجل المستقبل. ولأن ما تمر به اليمن في الوقت الراهن من مآسي ولدت طاقة سلبية صدتنا عن التركيز فيما هو غير ذلك. المنصة تهدف للوصول لأوسع نطاق ممكن من الجمهور، وذلك باعتماد اللغتين العربية والإنجليزية بالإضافة إلى نشر ثقافة الفن والإطلاع على الموروث الشعبي القديم.

ما نسعى إليه
نسعى لإيصال الصوت الذي يسكن في قلوب اليمنيين إلى جميع أنحاء العالم.. صوت الحب والجمال والأمل، لذا قررنا نحن مجموعة من الشباب بمختلف أعمارنا وأحلامنا وميولنا تحويل تلك الطاقة المدمرة إلى طاقة تصلح روح الوطنية المتهاوية بفعل الحرب.


"Yemen used to be"
An art initiative that aims to alter stereotypes held about Yemen. Our platform directs its efforts in an artistic approach to change the negative image of Yemen in the eyes of those near and far. Within Yemen, people's spirits have narrowed to a present where all they can see is the negativity around them. From this starting point, we changed focus and started telling stories about how 'Yemen Used To Be', and this is how our story starts.
We strive to...
Through such context and with a group of talented volunteers, we adopt various digital art mediums in two languages Arabic and English in order to reach a wider audience. Furthermore, we strive to go beyond the framework of social media by presenting content on the ground, through various exhibitions, events, and seminars on a local and international level.
Our Website, Check out...
https://yemenusedtobe.org/
Thank you for your help in making something great!
How it works
Get started in 2 minutes